Sir Ian McKellen Broke Down Filming 'The Hobbit' Movies: 'I Cried'
Sir Ian McKellen, who played Gandalf in the film, is a favorite character among moviegoers who idolized his wizarding ways.
One of the highest-grossing movies of all time is the Lord of the Rings trilogy. Following its enormous success, director Peter Jackson recreated J.R.R. Tolkien's The Hobbit, once again bringing Middle Earth to life.
Another successful trilogy, the series continues the tale of Bilbo Baggins and the dwarves living in the Shire. Heavy in special effects, all three films featured wood-elves, giant spiders, and dragons, much to the delight of enthusiastic audiences.  
Sir Ian McKellen, who played Gandalf in the film, is a favorite character among moviegoers who idolized his wizarding ways. Strangely enough, the role almost proved to be his last. During filming of The Hobbit, the veteran actor broke down and almost quit acting.
A frustrating experience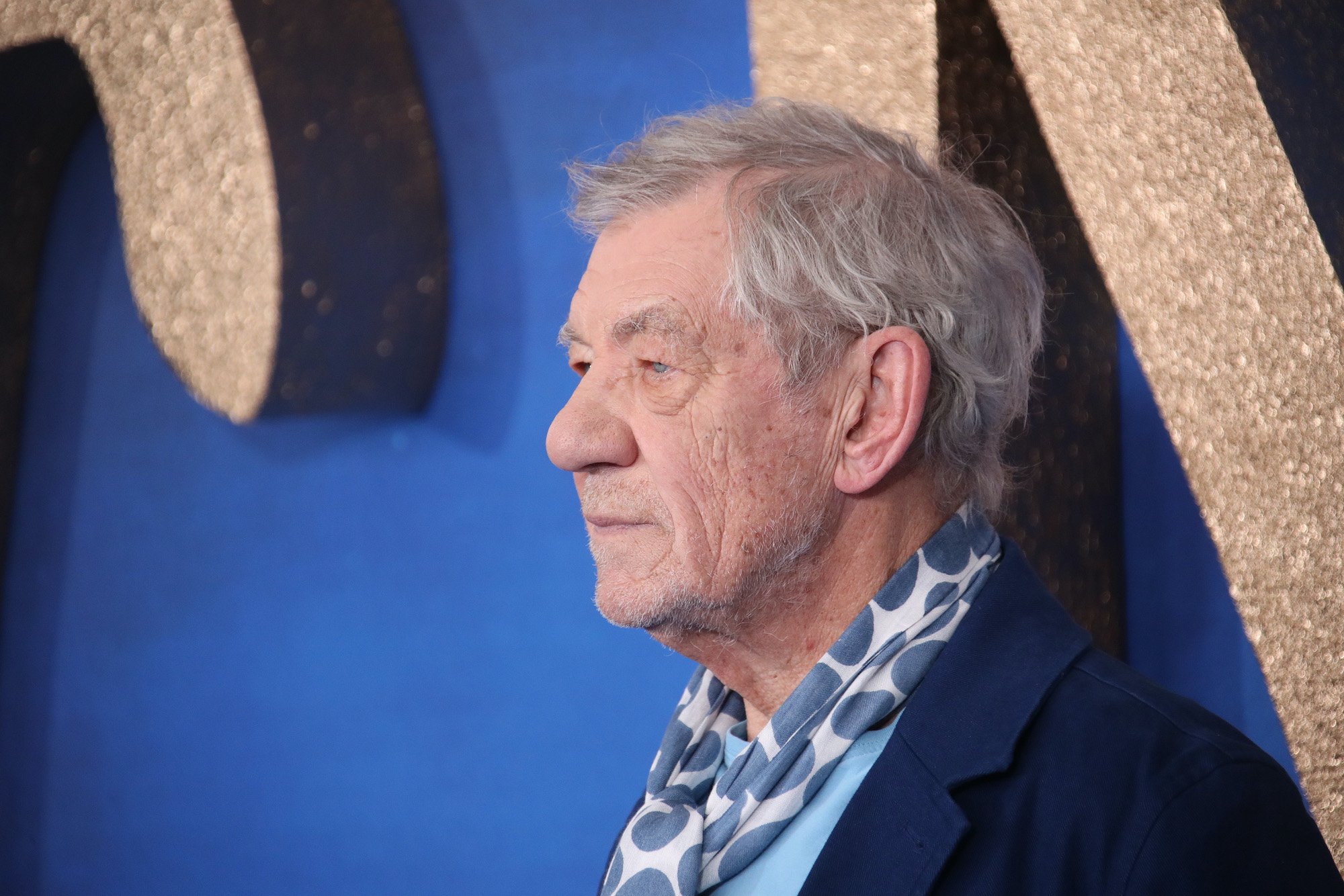 The 81-year-old actor reflected on his experience on the set of one of the most expensive films ever made. According to Slash Film, a budget of $745 million was allotted for the trilogy.
That type of money allowed for plenty of special effects. The heavy use of green screen proved to be frustrating for McKellen, who reportedly did not enjoy having only visual aids to act opposite.
In an interview with Contact Music, the legendary performer said, "In order to shoot the dwarves and a large Gandalf, we couldn't be in the same set. All I had for company was 13 photographs of the dwarves on top of stands with little lights."
He continued by saying, "Pretending you're with 13 other people when you're on your own, it stretches your technical ability to the absolute limits."
McKellen says he cried during filming
McKellen has also starred in many films, television projects, and theater plays. Aside from his most well-known role as Gandalf, he has worked on movies such as Gods and Monsters, Mr. Holmes, X-Men, and Richard III.
His most challenging role proved to be in The Hobbit: An Unexpected Journey. Digital Spy reported that during filming, the talented actor was so frustrated with the use of a green screen that he shouted, "This is not why I became an actor."
McKellen reflected on the moment saying, "I cried, actually. I cried." He candidly recalled, "Unfortunately, the microphone was on, and the whole studio heard."
'The Hobbit: An Unexpected Journey'
The DVD and Blu-ray extended edition of The Hobbit: An Unexpected Journey also contains comments from McKellen about his harrowing experience while filming the epic trilogy.
McKellen said, "It was so distressing and off-putting and difficult that I thought 'I don't want to make this film if this is what I'm going to have to do'." He added, "It's not what I do for a living. I act with other people, I don't act on my own."
For the false perspective to be achieved, Jackson and the crew had to rely heavily on green screen and 3D visual effects. The award-winning director says that he noticed that McKellen wasn't happy but encouraged him to continue despite the bouts of isolation and despair.
Jackson said, "He truly had such a miserable time on the first day or two of the shoot. We felt sorry for him being dumped in green screen land."
On the extended edition interview, McKellen said, "I felt pretty miserable … and thought perhaps, has the time come for me to stop acting altogether if I can't cope with these difficulties?"
According to The Guardian, the crew felt the pressure McKellen was under and held an impromptu "Gandalf appreciation day." They decorated his tent with Lord of the Rings props to help uplift his mood.
Luckily, McKellen worked through his frustrations and went on to star in the next two installments of the trilogy. The first film, Hobbit: An Unexpected Journey, grossed more than $1 billion worldwide.