Ian McKellen Once Shared That He Sometimes Found Playing Gandalf 'Boring'
Ian McKellen joked that the difference between being Gandalf the White and Gandalf the Grey was that the former was more boring to play.
Actor Ian McKellen received a lot of praise for his critically acclaimed performance as Gandalf in Lord of the Rings and The Hobbit. Although it's a role that McKellen himself has spoken highly of, the character wasn't always a captivating one for the veteran actor.
Ian McKellen still has no idea how he ended up as Gandalf in 'Lord of the Rings'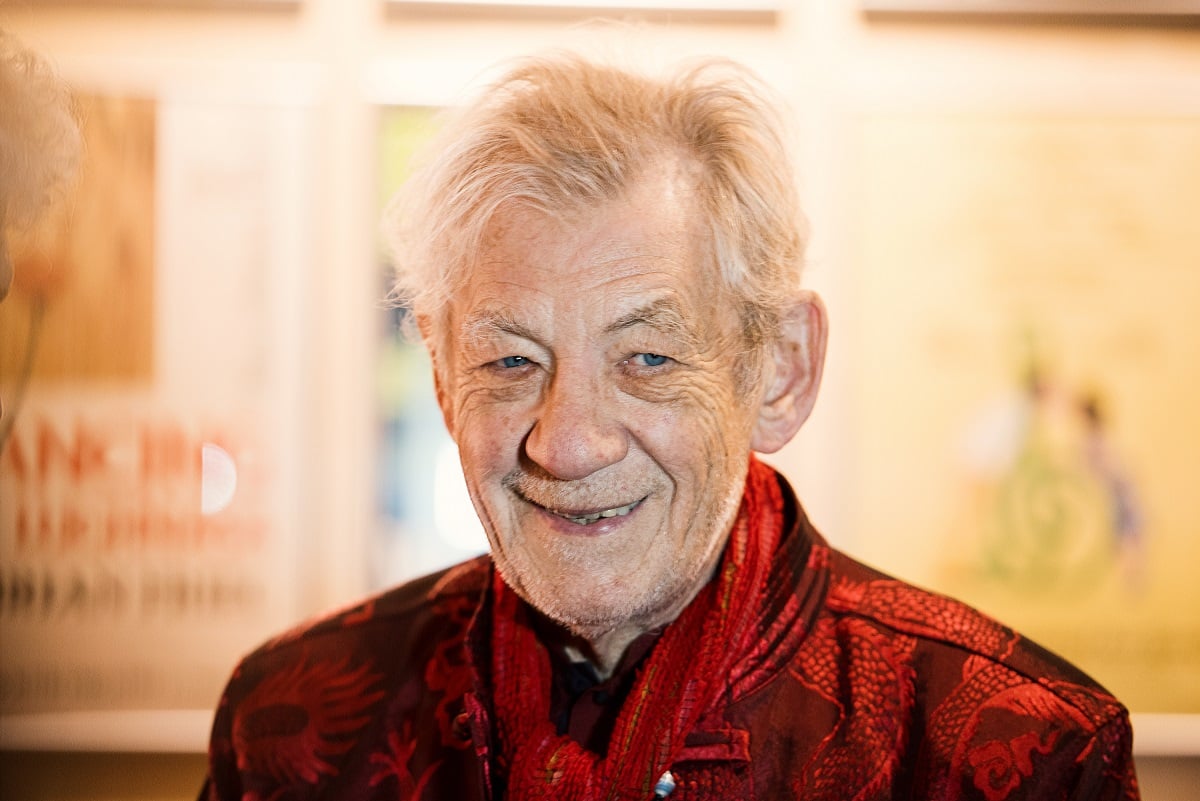 To many fans, McKellen will always be tied to the Lord of the Rings trilogy. Gandalf has become one of the actor's most recognizable and coveted roles, even nabbing the actor an Oscar nomination. But ask McKellen, and even he's still uncertain how he ended up being the wizard.
"I still don't quite know how Gandalf came my way," McKellen said in an interview with GQ. "I think because some of the actors who would have been offered it before me were rather put off by the idea of having to live in New Zealand for a year. 'Where the hell is that?' Well, more fool them."
But McKellen himself once admitted that he had his own apprehensions about taking the role. Peter Jackson courted McKellen for the role after a few actors turned Gandalf down.
"They talked about the story. I rather, grandly said, 'Let me read the script.' Oh dear," McKellen told BAFTA. "And I wasn't mad keen. It was a year living in New Zealand, a place I'd always wanted to visit, I'd heard how beautiful it was. A year away from home, on a script that wasn't quite complete based on books that I didn't know about. It wasn't the huge, big, 'Oh, chance of a lifetime.' But it turned out to be."
Ian McKellen thought Gandalf the White was a boring character
Although the X-Men actor may see the role as a once-in-a-lifetime opportunity, he wasn't always impressed with his character. Particularly, he found himself a bit disappointed when the wizard switched to Gandalf the White. McKellen quipped that the character experienced a very subtle transformation that came with an underwhelming personality shift.
"He comes back as the most boring man in the whole world, the most boring wizard that's ever been created. He's a driven man, the beard's been cut, he's dyed his hair white, he seems to have stopped having any sort of fun," McKellen once told Bang Showbiz (via Contact Music).
This was why whenever McKellen went back to being Gandalf the Grey, he was more than grateful.
"Of course, he's got to save Middle Earth so at least he's on a mission. So it was wonderful to come back to the Gandalf that people think about. He doesn't even wear a pointy hat, Gandalf the White," he added.
Ian McKellen joked he was snubbed from reprising his role as Gandalf in the 'Lord of the Rings' TV series
Amazon Prime is gearing up to release a new Lord of the Rings television series that will air on its streaming service. McKellen expressed interest in reprising his role in The Rings of Power. So much so he quipped he's been wanting someone to get in contact with him. But so far, no one has.
"I've been waiting for the call – and it hasn't come," McKellen said in an interview with BBC 2 (via The Sun). "And there are going to be new shows from Tolkien under the title Lord Of The Rings, I think on television. But I gather that Gandalf won't be a part of them, and if he is . . . well it's the one part you can't be too old for. I think he's about 7,000 years old."