Ian Somerhalder Admitted the 1 Thing About Nikki Reed That Annoys Him the Most
'The Vampire Diaries' actor Ian Somerhalder opened up about his marriage to 'The Twilight Saga' star Nikki Reed, including one thing that annoys him.
Countless vampire genre enthusiasts are enthralled by the romance between The Vampire Diaries scene-stealer Ian Somerhalder and The Twilight Saga star Nikki Reed. To the delight of fans, Somerhalder opened up about their marriage, including one thing about his mate that annoys him.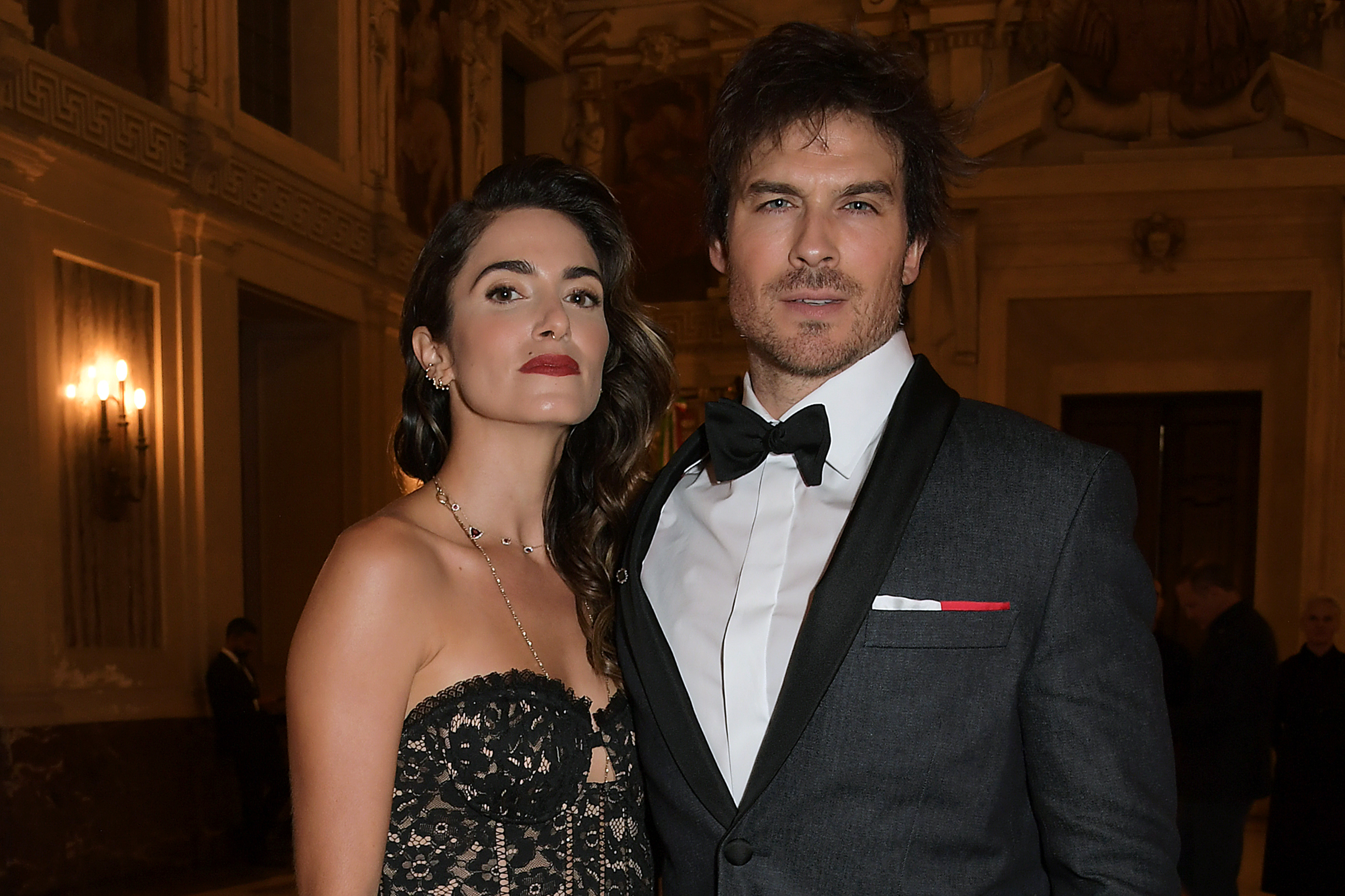 Ian Somerhalder opened up his marriage to Nikki Reed
Back in 2019, Elle Magazine's Thirst Trap welcomed Somerhalder to the show. During his visit to the YouTube series, the actor dished details about his personal and professional life.
He opened the video segment with a charming greeting, saying, "I'm Ian Somerhalder, and I am here to pour it up on Elle Thirst Trap." The former TV vampire oozed swagger as he sat in a studio decorated to resemble a trendy bar. On the counter in front of him rested a lineup of cocktail and mocktail shots.
"I've got 10 questions and 10 shots," Somerhalder explained about the Thirst Trap rules. "The crazier the question, the crazier the drink. I can answer each question honestly or throw one back." At that point, the A-lister began whipping through a stack of questions printed on Elle's chic notecards.
Somerhalder confessed 1 thing that bugs him about Reed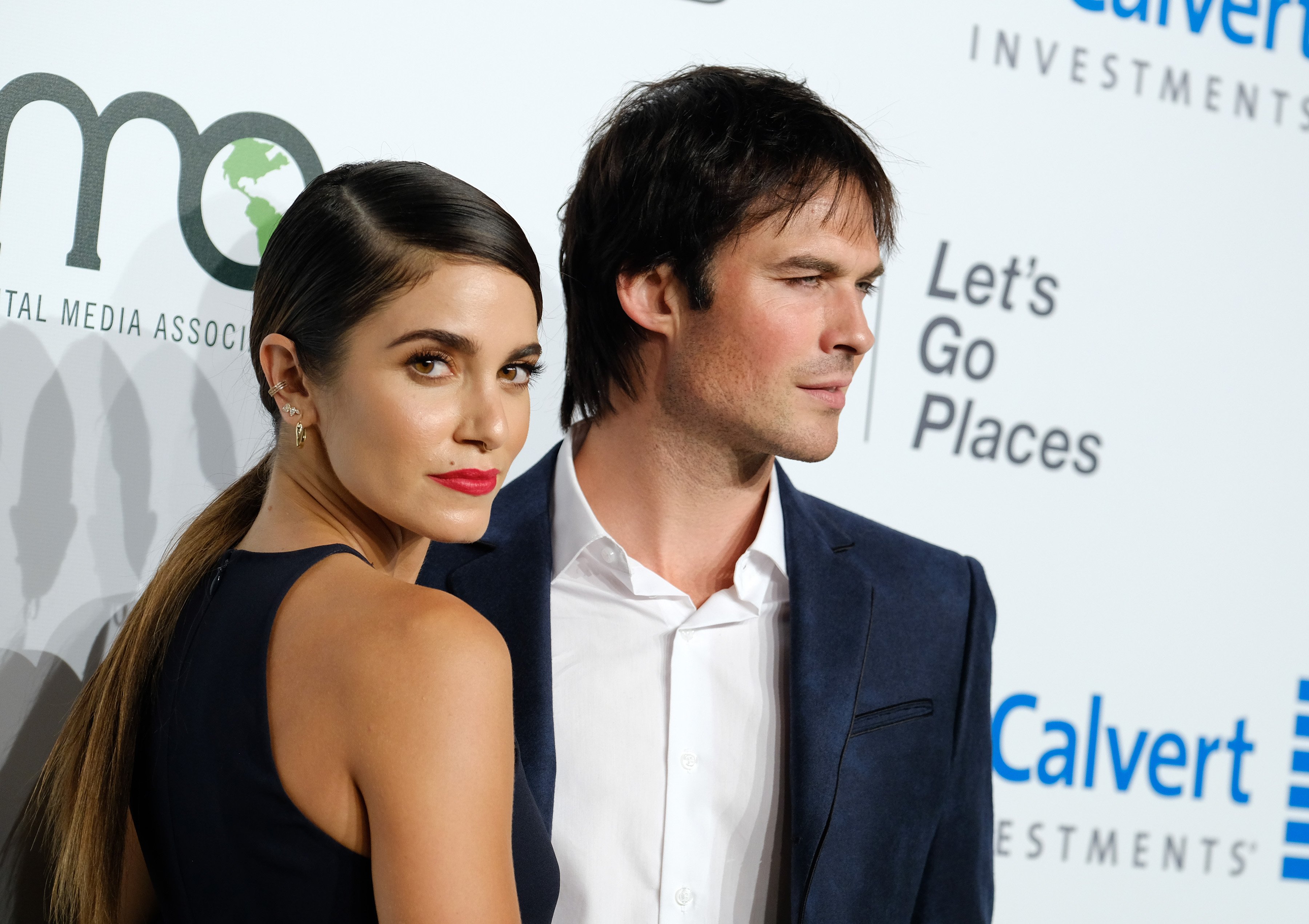 Thirst Trap put Somerhalder on the spot with a doozy of a question. The star read aloud, saying, "What's the one thing about Nikki that annoys you the most."
In a priceless response, Somerhalder conceded, "Said every husband ever, she's always right. Something tells me that's what a lot of husbands say." Since he answered the question, Somerhalder sidestepped the drink associated with the subject. However, he took a whiff to satisfy his curiosity.
"Ooh, I'm so happy that I just decided to answer this. That is liquid Tabasco." For the record, Somerhalder fortunately dodged a cocktail of ginger ale and hot sauce.
Somerhalder did not simply admit that his spouse is "always right." Earlier in the interview, he confessed to inadvertently sparking an argument that ended with his admission that Reed was right. "Never buy an appliance without asking your wife first," Somerhalder cautioned.
"I bought a second dishwasher to put in the kitchen, but I didn't ask my wife about it, the actor said. "And, you just can't do that, guys. That was an argument, and she won, 'cause it was smarter."
The actor refused to answer 2 questions about his wife and took the penalty shots instead
Although Somerhalder was relatively open to topics surrounding his marriage to Reed throughout the video piece, he backed away from a couple of sensitive subjects. Reading from the explosive notecard, he pondered, "Does it make you uncomfortable to watch Nikki's film, Thirteen, considering the content and her age at the time of filming?"
Without missing a beat, the actor declared, "That is a whole can of worms that I just… you'd have to open with a jackhammer."
Before gulping the penalty shot, Somerhalder noted "particulate matter floating" in the glass. Still, he stuck to the rules of the challenge and downed the mysterious beverage. With a scowl, he revealed, "It was pickle juice."
Later in the video, Thirst Trap challenged Somerhalder to name his least favorite film starring Reed. Wisely, he didn't touch that topic either. Instead he grabbed the next drink in line, which he compared to split pea soup. After finishing the swill, Somerhalder remarked, "That's good. That's like kale and good green stuff. It might be a little old, but I think you guys hooked me up. If it's old, it might have some probiotics in it."
Follow Erika Delgado on Twitter.