Ian Somerhalder Once Revealed His 1 Regret That Led to Him Getting Killed off 'Lost'
Actors aren't always happy with how their characters turn out. Ian Somerhalder admitted to having one regret when it comes to his decisions on how to play Boone Carlyle. This is what the former Lost actor had to say about his character being killed off.
Ian Somerhalder played Boone Carlyle on 'Lost'
Lost followed a group of people who were stranded on a mysterious island after their plane crashes. Somerhalder played Boone Carlyle and he was the stepbrother of Shannon (Maggie Grace) and fell for her. Shannon would use him for money, and didn't feel the same way.
Boone eventually died in the first season from a fall. Shannon later faced the same fate in season 2. Their characters were seen again for the finale of the show.
The actor recognized that his character didn't completely work. He shared one thing he regrets about his performance.
He regrets not smiling in his role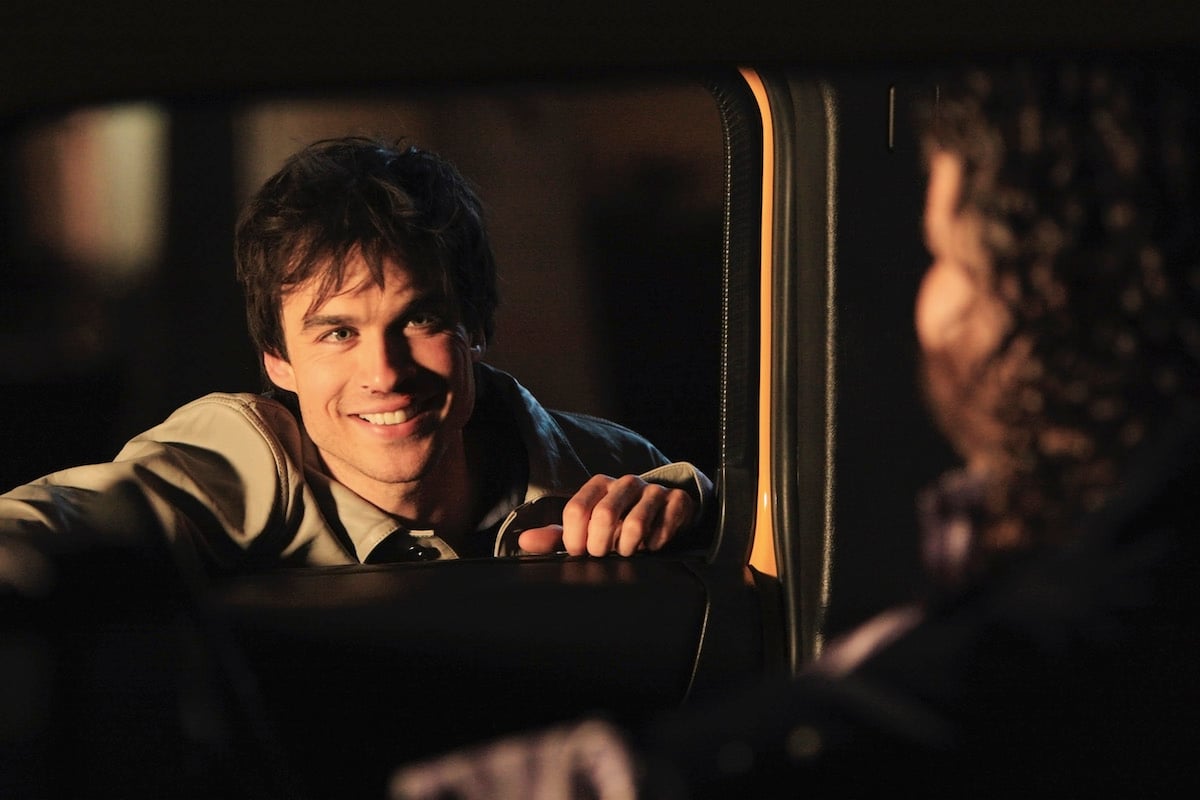 The actor reflected on his time playing Boone back in 2015 at Wizard World. He shared his theory on why his character didn't survive the series.
"I often think back to why they killed me on Lost," he said, according to the Chicago Tribune. "People like to see conflicted people, but through humor. Humor is a medicine for pain. It's a Band-Aid. Boone, unfortunately, and this was my fault as an actor, Boone was a little (expletive). Boone was a spoiled, rich little bastard who couldn't smile to save his life."
The actor claimed he was very different when he wasn't playing the role. "I'm pretty funny, as far as my friends go," he said. "They say I'm typically a pretty funny person. Why on earth, living in Hawaii, having so much fun, skinny dipping with our cast three days a week, why didn't Boone (expletive) smile more?"
Somerhalder doesn't think there will be a revival
Lost had a controversial end to the show. That's because multiple questions that were posed throughout the series weren't answered. We did see multiple characters gather in a church to mourn their past lives together. The doors of the church then opens and a light comes in showing that they're moving on.
Some fans might be wondering if there will ever be a revival of the show. Somerhalder addressed that with Hollywood Life.
"That is very sweet thought. Unfortunately, on this one, I don't see that ever happening," he said. "Reboots and revivals scare me… they were amazing in their time, and we should always strive to make the new ones even better than the old ones!"
It sounds like Somerhalder won't be able to return to do something different with his character. But he moved on to playing Damon Salvatore on The Vampire Diaries after Lost.