IATSE Strike Gains Support From Celebrities Ben Stiller, Seth Rogen, and Abbi Jacobson: Do They Mean it?
A film crew has numerous departments supporting a production behind the scenes. But many crew members face exhausting work environments. The International Alliance of Theatrical Stage Employees (IATSE) broke the silence over poor working conditions in Hollywood. If their grievances aren't addressed, a strike could ensue.
Several celebrities shared their support for IATSE workers including Ben Stiller, Seth Rogen, and Jane Fonda. But will they all follow through with their claims? Abbi Jacobson, producer, and star of the series A League of Their Own, is in a jam; She voiced her support for the movement. Still, others accused her of contributing to the problematic work environment.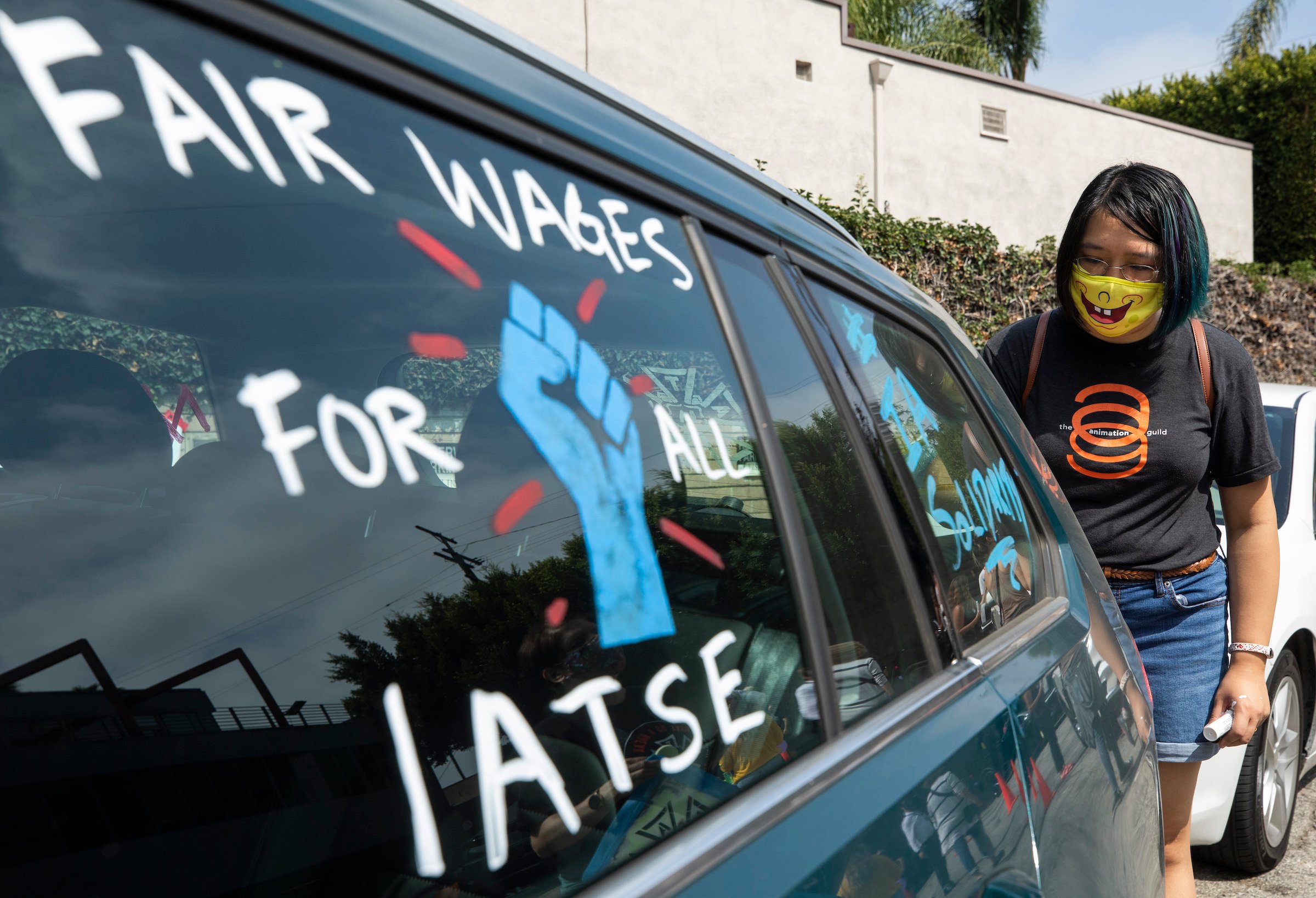 Who voiced their support?
According to IndieWire, IATSE has noted increased protests on low pay, long work hours, and safety issues.
Rachel Zegler vocalized her support for the strike. She is the star of Steven Spielberg's upcoming West Side Story adaptation. The actor tweeted, "If you enjoyed our trailer for West Side Story, you must know that none of the beauty of our film would be possible without the tireless efforts of our incredible crew. Crews work harder than anyone in the business and deserve the best treatment."
Bradley Whitford, a star from The Handmaid's Tale, also tweeted his support more than once: "IATSE is being forced to consider it by negotiators for the AMPTP who refuse to even discuss guaranteed meal breaks or 10-hour turnarounds. That's nuts. If you make a living in front of a camera, now is the time to speak for the people who make it possible."
Since other industry veterans like Stiller and Rogen joined this supportive circle, the union might implement the demanded changes.
But as the old saying goes: actions speak louder than words. Will these stars' words help their IATSE comrades?
Will the Hollywood A-listers walk the talk?
The A-listers can talk the talk, but they have to walk the walk. Since they've vocally supported the IATSE movement, they should effectively follow their statements. But there is one celebrity who people aren't sure of—Abbi Jacobson, creator, co-producer, and star of the A League of Their Own series.
Jacobson has voiced her support for the movement, specifically embracing her series' crew members. And although the producer meant well, countless viewers disagree with how her crew has been treated. According to DListed, an anonymous person may have accused her of hypocrisy.
Since the producer is aware of the on-set conditions, some viewers think she can implement the change. However, others aren't convinced unless the entire industry addresses the core problems.
RELATED: Seth Rogen Calls Out The Emmy Awards For Lack of COVID Safety Measures: 'I Would Not Have Come to This'