'iCarly': Will Carly and Freddie Be Together in Season 2? Miranda Cosgrove Says 'They Might Be Endgame'
Season 1 of the iCarly reboot has officially come to a close. The Paramount+ series featured plenty of nostalgia, adult humor, and new romances. Much to the dismay of some fans, none of those romances were between Carly and Freddie. However, the reboot did spend plenty of time setting up the chemistry between the characters.
What does that mean for season 2? Will Carly and Freddie finally end up together? Here's what iCarly star Miranda Cosgrove thinks, plus thoughts from Nathan Kress.
[Spoiler alert: The following story contains some spoilers for the iCarly reboot.]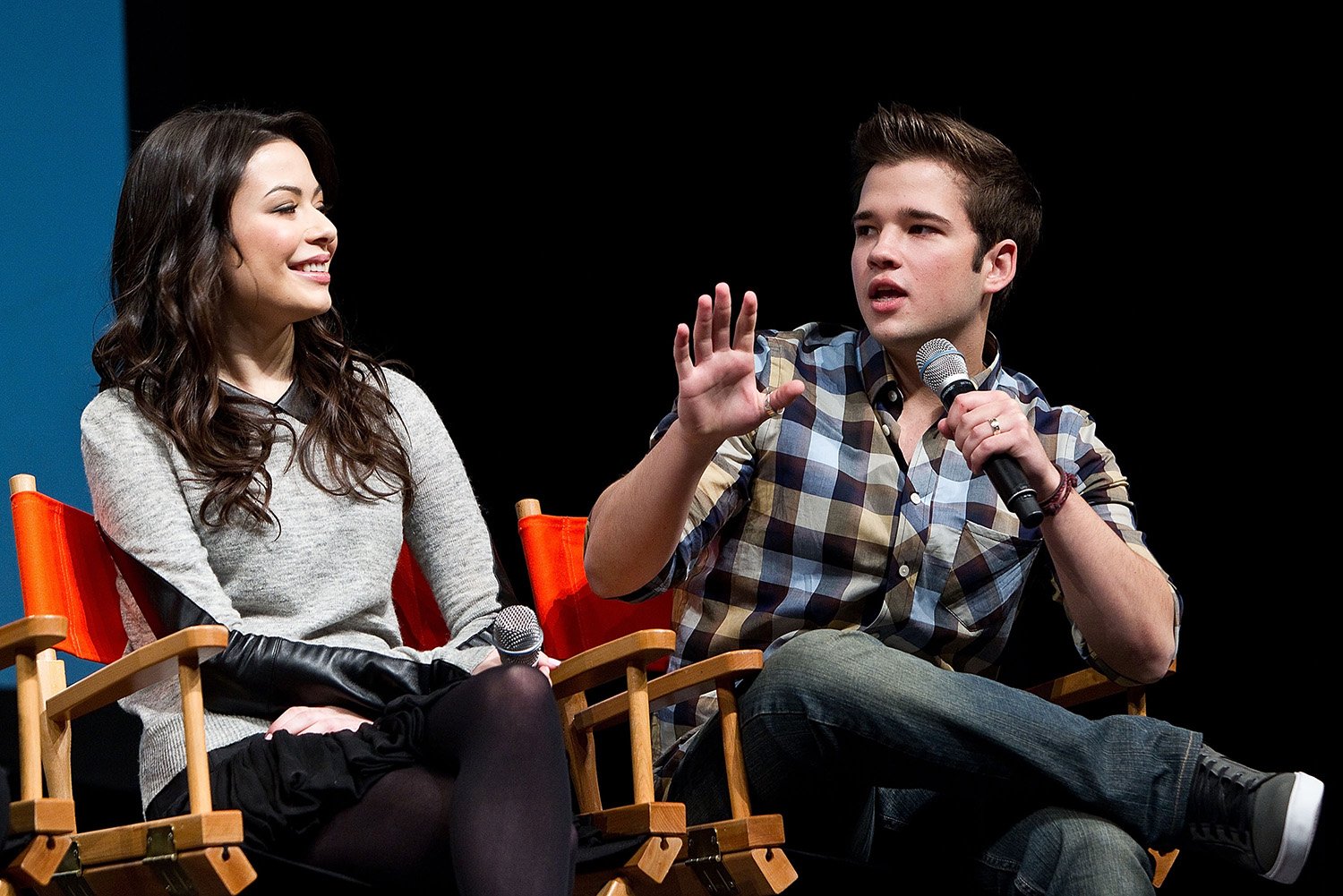 Carly gets a new boyfriend in season 1
iCarly Season 1 seemingly sets the stage for a relationship between Carly (Cosgrove) and Freddie (Kress), especially when the two end up in a romantic hotel room together during the "Girls' Trip" episode. However, the series puts a literal wrench in the idea when Carly meets a mechanic named Wes (Josh Plasse).
Wes attempts to restore Carly's old but beloved car, which holds many memories between her and her best friend, Sam (Jennette McCurdy). Unfortunately, Wes can't save the car, but he does ask Carly out on a date. In the last few episodes, Carly and Wes define their relationship and grow more serious as Carly meets Wes's grandmother.
Whether Carly and Wes will continue their relationship in season 2 remains to be seen. Many fans have pushed for Carly and Freddie to date since their brief relationship in the original Nickelodeon series.
Back then, the show teased a love triangle between Carly, Sam, and Freddie. Now, 10 years later, Carly and Freddie are still very close friends. Will that become something more?
Miranda Cosgrove says Carly and Freddie might not be together in 'iCarly' Season 2, but maybe in the future
According to Cosgrove, Carly and Freddie's future remains unclear. However, she told Entertainment Tonight that she doesn't think they'll date "anytime soon."
"I don't think that Carly and Freddie are going to make a decision or end up together anytime soon," she explained. "But it's definitely really fun to do those stories where we get to be together…I like Carly and Freddie's relationship, and Nathan's so much fun to work with in real life. So we had a really good time."
With that said, Cosgrove knows that so many fans are rooting for Creddie. The two could very well start a romance in the distant future.
"They might be endgame. They might have to be," she added. "Anything's possible. It's always so fun starting a new season, too, because I never even know what the storylines are going to be. So I'm waiting to find out what crazy stuff we're going to be up to [next] season."
At the end of the day, Cosgrove said, "We want to do right by all the fans."
Nathan Kress says a relationship between Carly and Freddie would have to be 'organic'
Likewise, Kress is unsure of where the friends will end up. However, he told Hollywood Life that he doesn't think the writers will force a relationship between Carly and Freddie in iCarly Season 2 if it doesn't fit. He said:
I don't think the powers that be necessarily have a specific plan or preference for them to land on. Maybe there's a character that we discover later on for either one of our characters that is a great fit, and suddenly this character is very funny and flows very well with the cast for all we know. We have no idea. That's the fun and exciting thing about this. I don't think anyone has any preconceived notions about what's going to happen. I think it's just going to be very organic.
Kress continued to say that Carly and Freddie's potential relationship is more of a "slow burn."
"Because this wick has been burning for a long time to the point where you do start to wonder, has there been sort of capitulation in the relationship where they just say, 'You know what? If it hasn't happened by now, it's probably not going to happen.' They could go that route. I don't know," he added. "Or they could say, 'We're such good friends. We belong together. We've been in each other's lives for this long. What are we doing?' There's an equal possibility that it could go either way."
iCarly Season 1 is now available in full on Paramount+.