'iCarly': Will Emily Ratajkowski Reprise Her Role in the Reboot?
Emily Ratajkowski may be best known for modeling days, but the new mom has a handful of acting credits under her belt as well. And while she's remembered most for her roles in Gone Girl and I Feel Pretty, her first TV acting credit was actually on the hit Nickelodeon show, iCarly. Now fans are questioning whether or not Ratajkowski will appear in the upcoming reboot.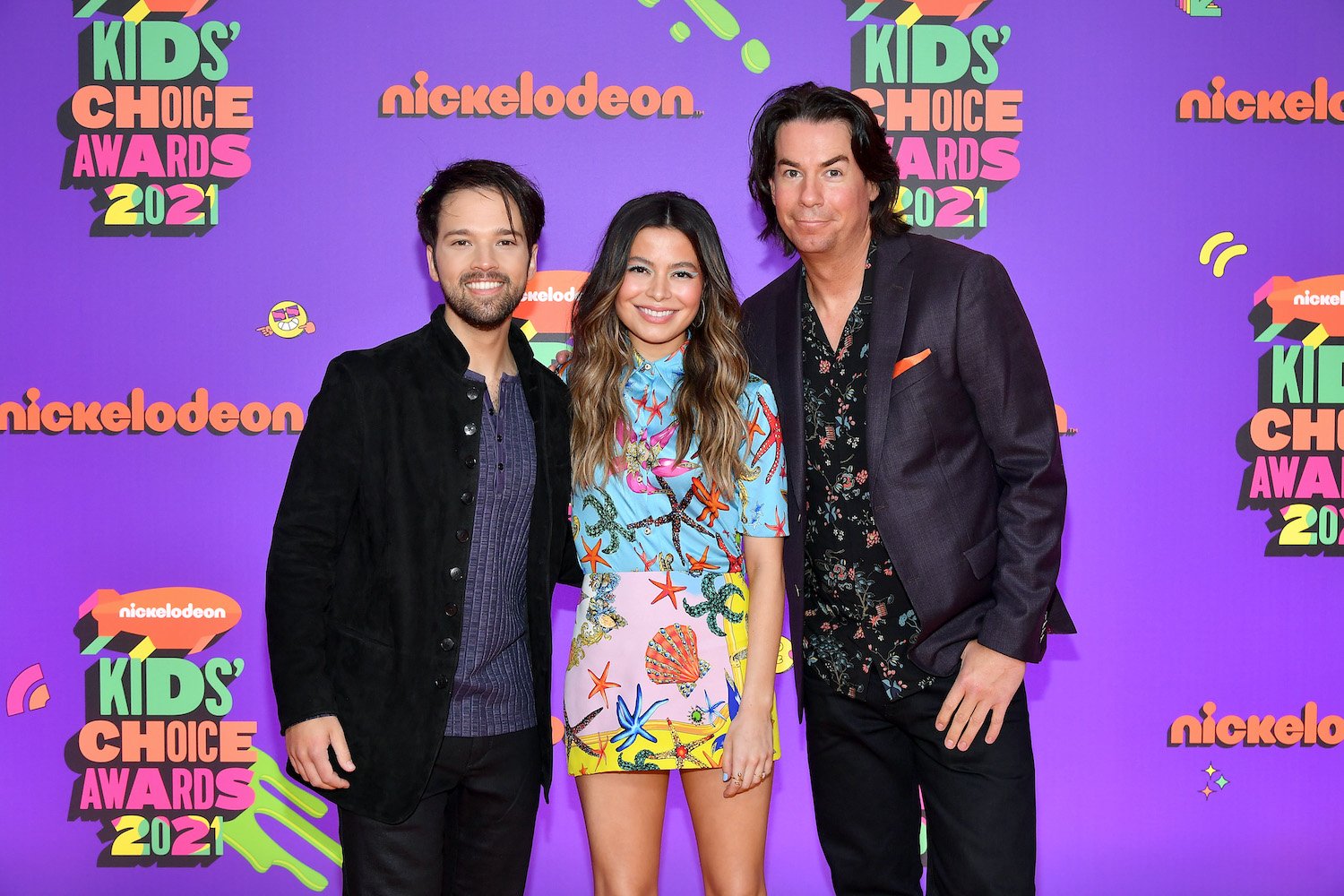 iCarly first premiered back in 2007 and wrapped in late 2012. Starring Miranda Cosgrove, Jennette McCurdy, and Nathan Kress, the show was wildly popular in its time. It followed three friends who become Internet sensations thanks to their popular eponymous web show. Spanning six seasons and 97 episodes, the show was nominated for an Emmy Award for Outstanding Children's Program five times.
'iCarly' featured a number of celebrities throughout its six seasons
The Nickelodeon show also boasted a number of special guest stars. One Direction and Michelle Obama both appeared on iCarly at the height of their popularity. But most fans forget that a number of other celebrities made appearances on the show prior to becoming famous. One such person was of course, Ratajkowski.
Even diehard iCarly may not realize that Ratajkowski played Gibby's girlfriend, Tasha, on the show. Gibby was, of course, the strange friend of Carly, Sam, and Freddie. Though he was quite bizarre, he was a lovable character because of his humor and confidence. He also had an exceptionally "hot" girlfriend, Tasha, and his friends couldn't figure out just how he managed to pull off dating her.
Which episodes of the Nickelodeon show star Emily Ratajkowski?
Ratajkowski made her first iCarly appearance in the episode "iSpeed Date." When Gibby turns down Sam's invitation to the Girl's Choice dance, she goes to his house to convince him to come. However, when she shows up, Gibby is spending time with Tasha, who seems jealous by the very idea of Sam's appearance. After Gibby and Sam have a brief conversation, he goes back to Tasha who is waiting with strawberries and whipped cream.
The second and final iCarly appearance that Ratajkowski made was in an episode called "iEnrage Gibby." When Gibby finds Freddie and Tasha in a compromising position, he assumes Freddie is trying to move in on his girl and challenges him to a fight. Fortunately, Freddie is able to prove that they landed in the position by sheer accident and Tasha and Gibby reunite.
Will Ratajkowski join the 'iCarly' reboot cast?
Though Ratajkowski's role on iCarly was a small one, some fans are still hoping that she will reprise her role in the reboot. But what is the probability of that? It would seem the chance of Tasha's reappearance is slim to none even if Ratajkowski wanted to make a cameo. Fans of iCarly have likely heard that Noah Munck, the actor who played Gibby, will not be returning for the reboot. Therefore, it wouldn't make sense for Tasha to return. But, if fans want to revisit the model on the original show, both episodes she is featured in are currently streaming on Netflix.