'iCarly': 'Freddie' Actor Shares His Thoughts About Why Jennette McCurdy Isn't Doing the Reboot
Is Jennette McCurdy going to be on the iCarly reboot? While Sam on iCarly was an integral part of the mix on the hit Nickelodeon show, McCurdy reportedly is not returning for the show's reboot. Nathan Kress, who played Freddie on iCarly, shared why he thinks McCurdy isn't doing the iCarly reboot and swears there's nothing "nefarious" about her decision.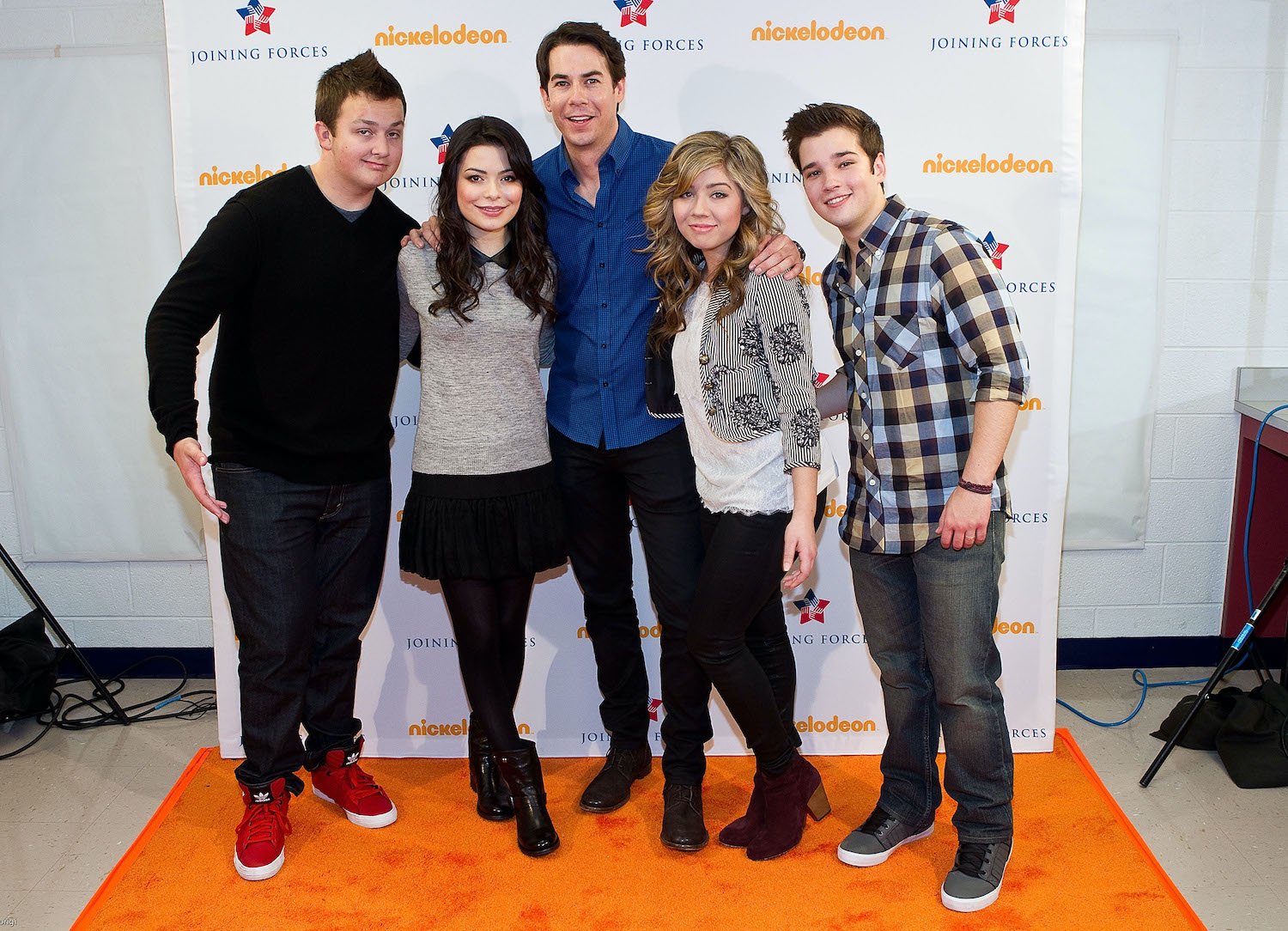 'iCarly': Freddie was harassed by Sam on every episode
During the Feb. 8 episode of the RadioActive Dads podcast, Kress and his co-host discussed reasons why McCurdy wouldn't return for the iCarly reboot.
The co-hosts chatted about doing stunts and Kress recalled how he got to do physical comedy on the Nick show. "When we were doing iCarly, I had to take a decent amount of falls. It was a lot of abuse from Sam," he explained, noting that it was "low level, kind of pratfall type stuff or getting hit with stuff and those weren't so bad."
That discussion opened up a conversation about whether McCurdy would be returning to the show.
"As it currently stands, as everybody knows, it doesn't look like Jennette's gonna be in the reboot of the show, at least for the first season," Kress shared. "Maybe that changes, hopefully. We'd love her to come back. If there's no one there to abuse me, maybe I won't be taking as many of those hits and falls, which I'm a little bit relieved about."
Kress said he worried if his "old man body" could "stand up to all the abuse" that he endured back in the day.
RELATED: 'iCarly' Reboot: Show's Star Teases Paramount+ Revival 'Is for Adults'
Why is Jennette McCurdy not coming back to 'iCarly'?
Kress' co-host asked the question on everyone's minds: "Why is Jennette not coming back to iCarly?" and the actor didn't have an absolute answer but plenty of thoughts on the matter.
"I don't think anyone totally knows. I know there's a lot of theories," Kress answered. "I don't personally know exactly. I talked with her a little bit. I think it's just a personal decision and where she's at and what she wants to do."
"I think her focus has generally been on content creation, doing like her podcast that's doing really well and writing, directing, producing," he continued. "It seems like that's just where her focus is. And I think — this is speculating too — but because she already did a spin-off series doing Sam & Cat, she might also feel like she got 60, 70 more episodes than we did as our characters and maybe she just feels like her character is complete."
"She is where she is. She did it for long enough that now she gets to say, 'I just would rather do other stuff.' That could be part of it," he added.
'iCarly' fans shouldn't read into it too much
Kress said he understands and respects his former co-star, adding, "What I do hope that people know and trust in the process is that … the only thing I know for sure is it's not anything nefarious. It's not some weird, she's angry about something or we're angry at her about something… it's all good-natured stuff."
He added that McCurdy has been supportive of her co-stars for doing the reboot. "There's not some kind of grand conspiracy, there's nothing for people to find on the internet, there are no clues in tweets. It's not anything like that," he assured.