'iCarly': How Old is Nevel Papperman in the Reboot?
'iCarly's' latest episode has seen the return of Nevel Papperman, Carly's nemesis. How old is the character in the reboot?
Carly Shay's nemesis has returned. In season 1 episode 5 of Paramount+'s iCarly reboot, fans get to see Nevel Papperman (played by Reed Alexander) once again. Like the rest of the gang, Nevel has aged quite a bit since the original Nickelodeon show ended in 2012. How old is the mischievous tech wizard in the iCarly reboot? Here's Nevel's age and more on his return to the comedy show.
[Spoiler alert: The following story contains spoilers for iCarly Season 1 Episode 5, "iRobot Wedding."]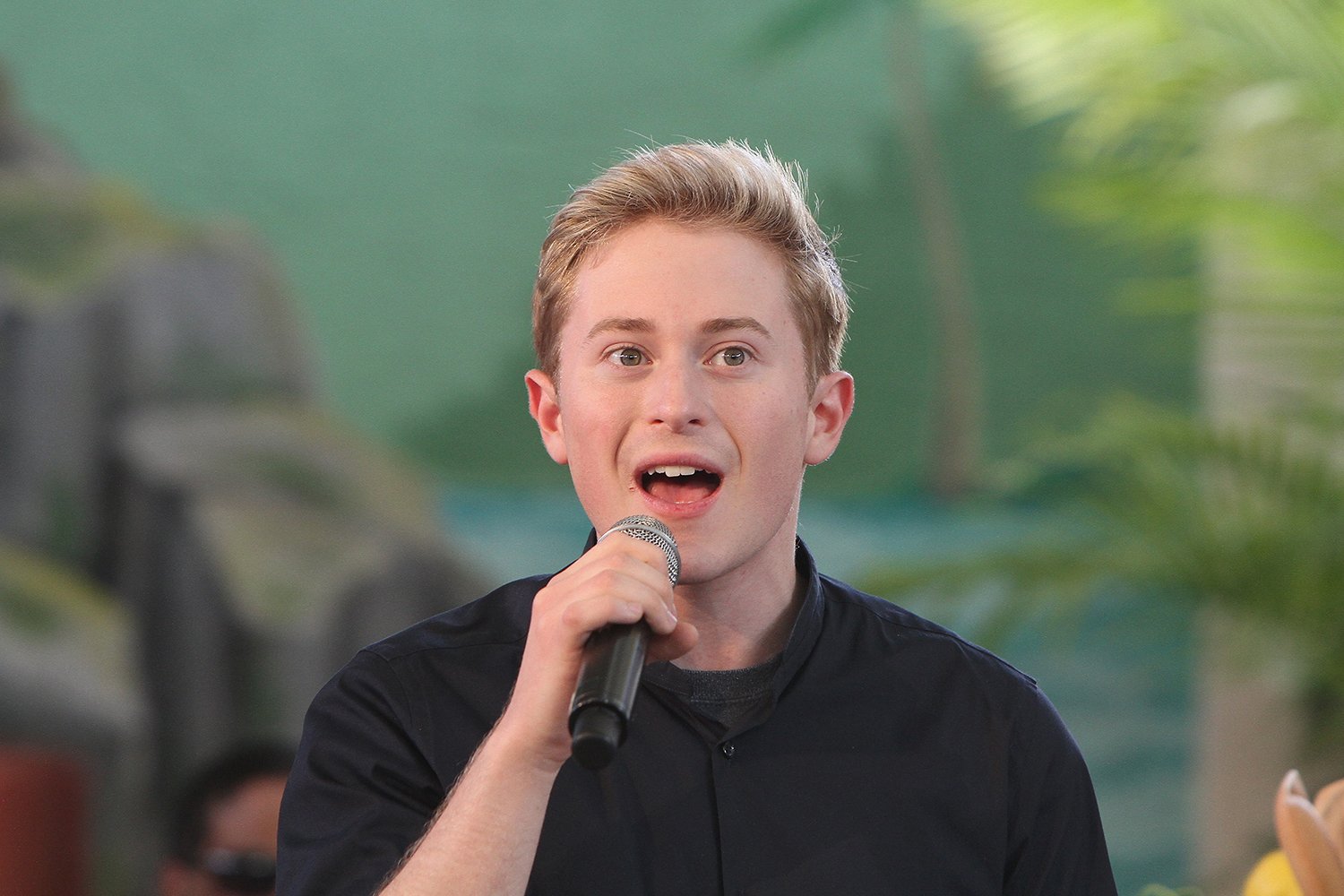 Nevel Papperman led several schemes against the 'iCarly' gang
Fans of the original iCarly may recall the elaborate schemes that Nevel planned against Carly (Miranda Cosgrove), Sam (Jennette McCurdy), and Freddie (Nathan Kress). It all started in season 1's "iNevel," in which Carly reached out to Nevel to discuss him giving iCarly a good review on his website.
At the time, Carly assumed Nevel was an older man, but she realized when she arrived at his house that he was really an 11-year-old boy who wanted to date her. Nevel kissed Carly on the cheek without consent, which prompted her to shove an appetizer in his face and storm out. From that moment, he vowed to make Carly "rue the day" she turned him down. Likewise, Nevel became Carly's nemesis.
Throughout the rest of the series, Nevel concocted several failed plans to ruin iCarly, including stealing the website and hacking its server. He last appeared in season 5 to mess with the iCarly gang's "Halfoween" party.
How old is Nevel when he returns to 'iCarly'?
Nevel has returned to iCarly for one more scheme, and it's a big one. This time, Nevel invited Carly and her friends to his robot-themed wedding. He even asked Freddie to be his best man, despite disliking Freddie, to ensure Carly would also attend.
Carly went to prove that Nevel couldn't get under her skin, but she quickly grew suspicious of his fiancee Prunella, thinking she might be a robot. It turned out that Nevel created the entire wedding and hired actors to trick Carly into becoming his bride, which may have been his most elaborate rouse yet. Unsurprisingly, Carly refused to marry him, so he married Prunella instead.
On Nickelodeon's iCarly, Nevel was 11 years old when Carly was 13, which made him 16 or 17 when the original series ended. In the reboot, Nevel is likely 25 or 26 years old. In episode 6 of the reboot, fans see Carly turn 27, so Nevel's age would make sense.
Reed Alexander said this may not be the last time fans see Nevel
In true Nevel fashion, Carly may not have seen the last of her nemesis. At least, that's what Alexander thinks of his character. Nevel may be happily married now, but Alexander told Insider that he thinks the character will still have feelings for Carly. Where Nevel has feelings, he has schemes.
"He's always lurking," Alexander said. "My sense of him is that he always has a really tough time letting go of a grudge. I mean, look how he could not let go of the fact that he and Carly had that original falling out. This all started from an episode in 2007. It's 2021, and Nevel's still trying to get revenge. So, that tells you everything you need to know about his disposition."
RELATED: 'iCarly': Where is Gibby and Will He Appear in the Reboot?