'iCarly': Are Jennette McCurdy and Miranda Cosgrove Still Friends?
The iCarly gang is back for the revival on Paramount+. However, Jennette McCurdy, who played Sam on the hit Nickelodeon series, didn't return. Fans wonder if McCurdy and Miranda Cosgrove remain friends or if McCurdy's absence from the reboot indicates a strain in their friendship.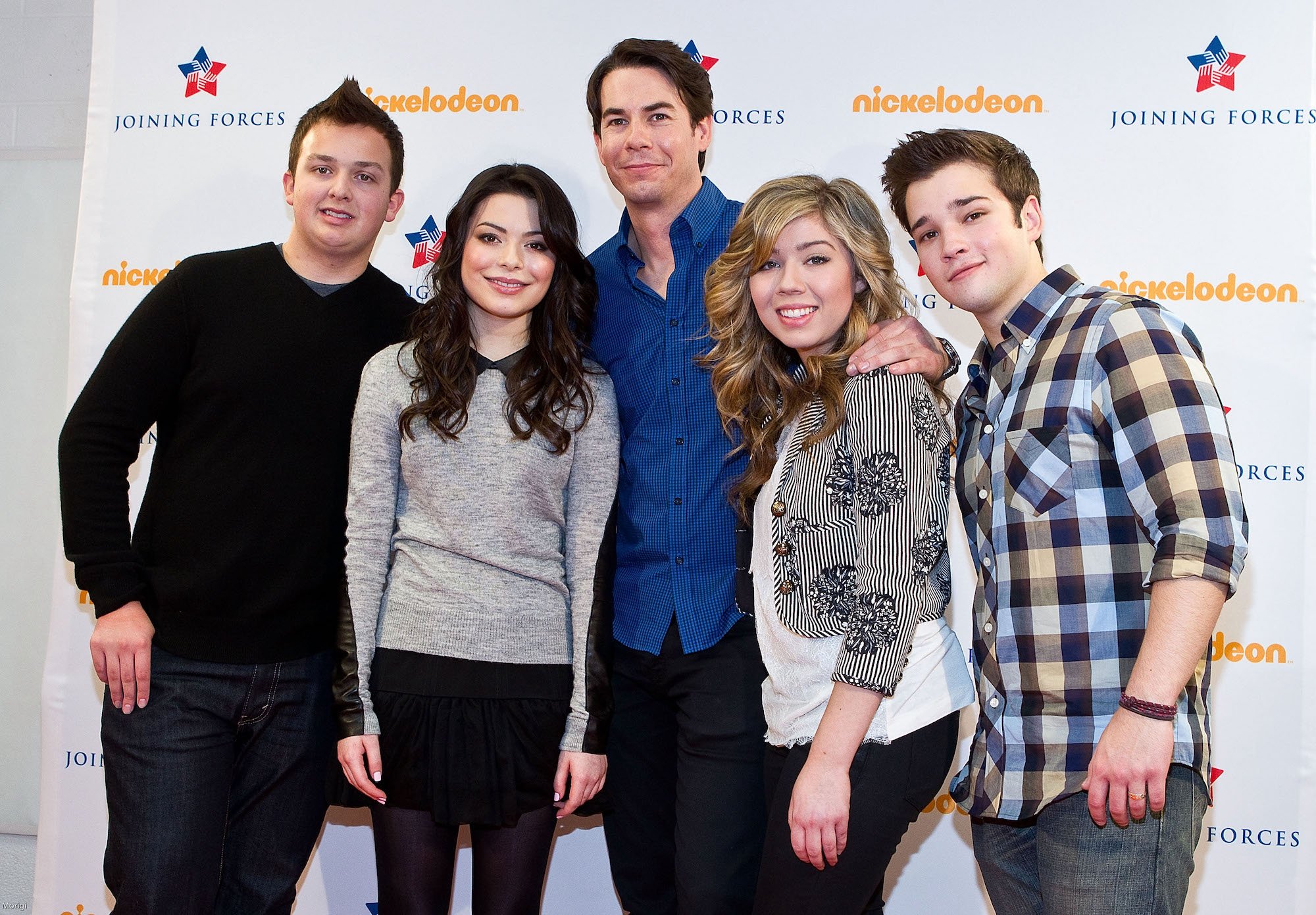 Jennette McCurdy said the 'iCarly' cast was a family
When McCurdy co-starred alongside Cosgrove, Nathan Kress, and Jerry Trainor on iCarly, she said they were all close.
During an April 2021 episode of her podcast Empty Inside, McCurdy gave insight into the unique experience of being an actor on iCarly. "It's sort of like a family and you also have peers that you can connect with at some level," she explained. "Even though you're all kids trying to be adults, you can still, in that regard, kind of connect with one another.
"I had great friends in Miranda and Nathan, and even Jerry, who was a bit older than us but was wonderful in trying to cultivate that kind of, to your point, the younger environment," McCurdy continued. "It was better in that aspect — having some friends my age was helpful and healthy."
Are Jennette McCurdy and Miranda Cosgrove still friends?
McCurdy and Cosgrove bonded while starring on iCarly and, after the show ended in 2012, they remained in one another's lives. Cosgrove shared in a 2017 BUILD Series interview that she and McCurdy had a close friendship beyond their show. "My best friend is Jennette McCurdy, who was on iCarly with me," she said. "We live really close to each other. We have sleepovers all the time. Like, I literally see her every other day."
"With iCarly it was so fun being best friends with Jennette and getting to travel all over… get to go through something like that with your best friend," Cosgrove added. "t was really fun."
Cosgrove touched on her current relationship with McCurdy while discussing the iCarly revival with E! News, explaining there are no hard feelings that the former actor didn't want to reprise her role as Sam Puckett.
"We all called her separately and we really wanted her to be a part of it, but at the same time I'm happy for … her life has taken her in a different direction and that she's really enjoying what she's doing right now," Cosgrove explained.
"I think we all kind of did what we were probably meant to do," she added.
When ET asked Cosgrove how the show would address Sam's absence, she said the pilot episode would discuss it. "Carly very much still loves Sam and always will," the actor explained. "We all really wanted Jennette to be a part of the show in real life but she's just doing other things and we're really happy for her."
Jennette McCurdy is always a part of the 'iCarly' family
All of the iCarly cast is respectful about McCurdy's desire to leave acting behind her but stressed that she remains a part of the family.
Trainor explained, "You know, she's decided to move on from acting, and she's doing great in her own world, and we're super proud of her. And she's part of this family forever."
Kress said that while that they'd love to have McCurdy return to iCarly, they support her fully. "But again, we want to be respectful of her and the decisions that she's made and no pressure, of course," he explained. "But whatever she wants to do. We love her and that's all she needs to know."
RELATED: Sam From 'iCarly': Jennette McCurdy Said She Suffered 'Psychological Trauma' as a Child Actor