'iCarly' Star Jennette McCurdy Once Said Playing Sam on the Show 'Haunts' Her: Why She Called It an 'Embarrassing Stain' on Her Life
iCarly star Jennette McCurdy shared how much shame and embarrassment she felt from playing Sam Puckett on the hit show and its spinoff Sam and Cat. McCurdy quit acting but said she continued to feel pain and self-loathing.
'iCarly' star Jennette McCurdy shared some insight into how she felt about being a star on Nickelodeon, explaining that she was ashamed of the past roles she played. During a November 2020 Empty Inside podcast episode, McCurdy revealed that her role as Sam Puckett "haunts" her, calling it an "embarrassing stain on my life."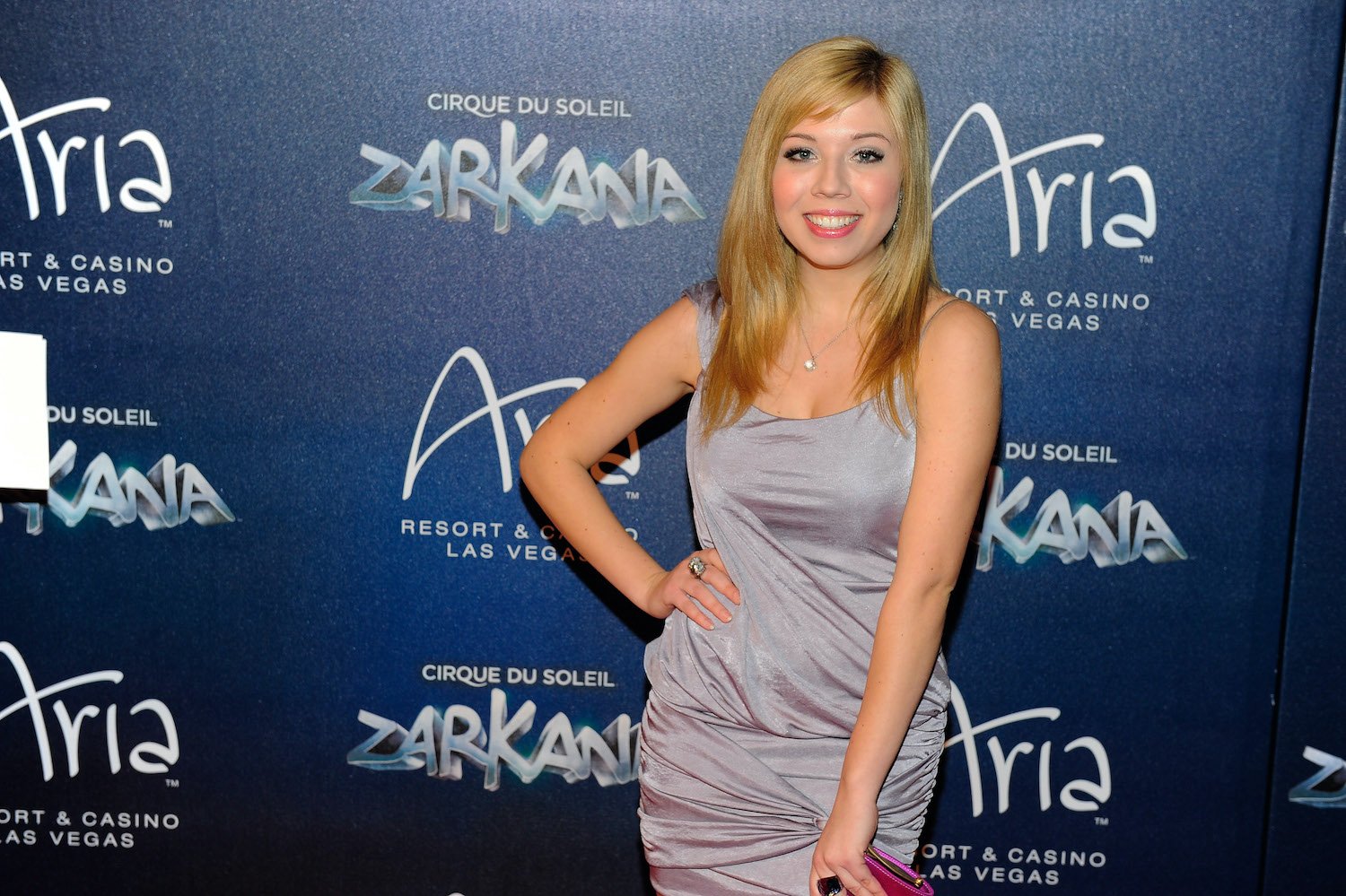 Jennette McCurdy quit acting, won't return for the 'iCarly' reboot
When the iCarly reboot was announced and a photo of three characters (Carly, Freddie, and Spencer) made the rounds, McCurdy was noticeably absent. This left fans wondering if she would be part of the new iCarly. During a Feb. 24 episode of Empty Inside, McCurdy confirmed that she had quit acting.
"I quit a few years ago because I initially didn't want to do it," she explained. "My mom put me in it when I was six and by sort of age, I guess, 10 or 11, I was the main financial support for my family. My family didn't have a lot of money, and this was the way out, which I actually think was helpful in driving me to some degree of success."
"My experience with acting is, I'm so ashamed of the parts that I've done in the past … I resent my career in a lot of ways," McCurdy continued. "I feel so unfulfilled by the roles that I played and felt like it was the most cheesy, embarrassing…"
"I did the shows that I was on from, like, 13 to 21, and by 15 I was already embarrassed. My friends at 15 weren't like, 'Oh cool, you're on this Nickelodeon show.' It was embarrassing," she said.
"And I imagine there's a very different experience to be had with acting if you're proud of your roles and if you feel fulfilled by them," she added.
McCurdy said starring on 'iCarly' made her feel 'shame'
During the Nov. 11, 2020 episode of Empty Inside, McCurdy's guest Esther Povitsky asked her how she felt about being on those hit shows, wondering, "Does that mean anything to you?"
McCurdy's answer likely surprised many of the fans who loved her on iCarly and Sam & Cat. "It's the thing that I feel the most shame of in my entire life," she explained. "I do not like any of the acting work, any of the projects I've been a part of as an actor."
She continued, "Even talking about it, honestly, my heart starts to race and I feel like I almost could cry. I know that kids liked the shows and I think that's great that they liked them, but for me, it was really hugely negative on my self-esteem and on my mental health. It's a thing that kind of haunts me."
McCurdy felt 'self-loathing' from the experience
"I quit acting a couple of years ago," she shared, saying she shifted her focus to writing and directing. "I'm going to work my a*s off to try and make that happen in whatever capacity I can," McCurdy said. "But in this interim, in this space where I haven't had success in the way that I want to have it in the thing that I want to do, I just feel like I've got this thing on my back, this weight, this thing that haunts me that I'm not at peace with."
McCurdy said she wished she could erase her involvement in those shows from her life. "I feel so much pain and weird self-loathing about the stuff that I've done in the past that I wish I could just do something else that wipes that off the face of the earth," she explained.
"I made great friends but beyond that it was just an embarrassing stain on my life that everybody knows me for," McCurdy added. "It's uncomfortable to be known for the thing that you're so ashamed of."