'iCarly': Miranda Cosgrove's Character Went Through 2 Name Changes Before Being Called 'Carly'
Miranda Cosgrove was the star of the popular Nickelodeon show 'iCarly.' However, while fans may know her character as Carly, that was not actually her original name.
iCarly was one of the most popular shows on Nickelodeon in the late 2000s and early 2010s. The star of the show, Miranda Cosgrove, played the title character, Carly Shay. However, what fans might not know is that Carly was not originally called that. In fact, the character went through two different names before the creator eventually settled on "Carly."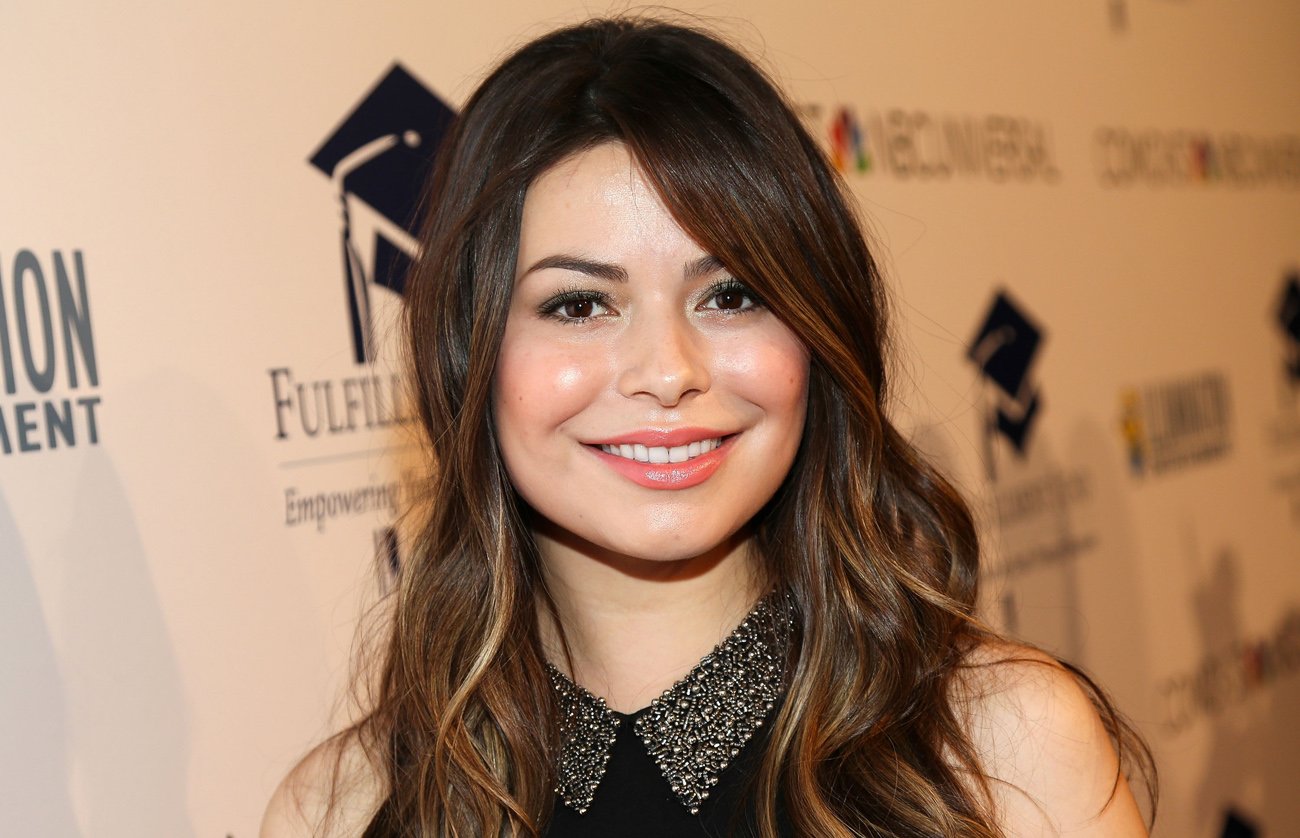 What is 'iCarly' about?
iCarly follows Carly and her two best friends, Sam Puckett (Jennette McCurdy) and Freddie Benson (Nathan Kress), as they go through life together.
The gang also runs a popular web series called iCarly, which stars Carly and Sam. Meanwhile, Freddie works behind the scenes to film and edit the show.
The Nickelodeon series ran from 2007 to 2012. It won numerous awards and featured a number of celebrity guests, such One Direction, Emma Stone, Michelle Obama, Jim Parsons, and Jack Black.
What names did the creator originally want Carly to have?
As with many TV shows, there are a lot of behind-the-scenes secrets about iCarly that fans might not know about.
For example, according to E! News, Carly was originally supposed to be called "Sam." On the other hand, Sam was supposed to be called "Kira." However, creator Dan Schneider dropped the name "Sam" when he discovered that the URL iSam.com was already taken.
"So, back in 2007, if someone hadn't already owned the URL iSam.com, then iCarly would likely have been called iSam," he wrote on his blog.
Schneider also came up with the name "Josie," and he even bought the URL iJosie.com. He later thought of the name "Carly" on the set of Zoey 101, and he decided to go with "Carly" instead.
Will Miranda Cosgrove be in the upcoming 'iCarly' reboot?
A number of popular shows from the past few decades are being rebooted, and iCarly is now joining this list. In December 2020, it was announced that the show would be rebooted for the streaming platform Paramount+
The new iCarly will follow the characters as adults navigating lives in their 20s. Writer/producer Jay Kogan said, according to OK!, "Because the audience that watched it then are now, generally speaking, adults. Carly and Freddie are in their mid 20's. Why would we do a kid's show about young people in their 20's? Kids can watch our show like they watch Big Bang Theory or Friends. But it's made for adults."
Cosgrove will return as Carly. Kress and Jerry Trainor (who played Carly's brother Spencer) will be on board as well. However, McCurdy and Noah Munck (who played the gang's friend Gibby) still have not revealed where they stand on the reboot.
According to Newsweek, McCurdy has talked about some negative experiences she endured as an actor on Nickelodeon. It's not clear if this is the reason why she might not be participating in the iCarly reboot, but it seems likely.
Fans can catch two seasons of iCarly on Netflix and five seasons on CBS All Access.