'iCarly': Miranda Cosgrove Has Much More Power on the Reboot
When iCarly wrapped back in 2012, Miranda Cosgrove had no idea that she'd one day return to play Carly Shay. Having filmed the wildly successful show from 2007 to 2012, Cosgrove quite literally grew up on the show. And while she had built up her resume prior to iCarly with films like School of Rock and shows like Drake and Josh, iCarly truly changed her life and made her into a household name. Now, nine years after the original show ended, its reboot is changing Cosgrove's life once more.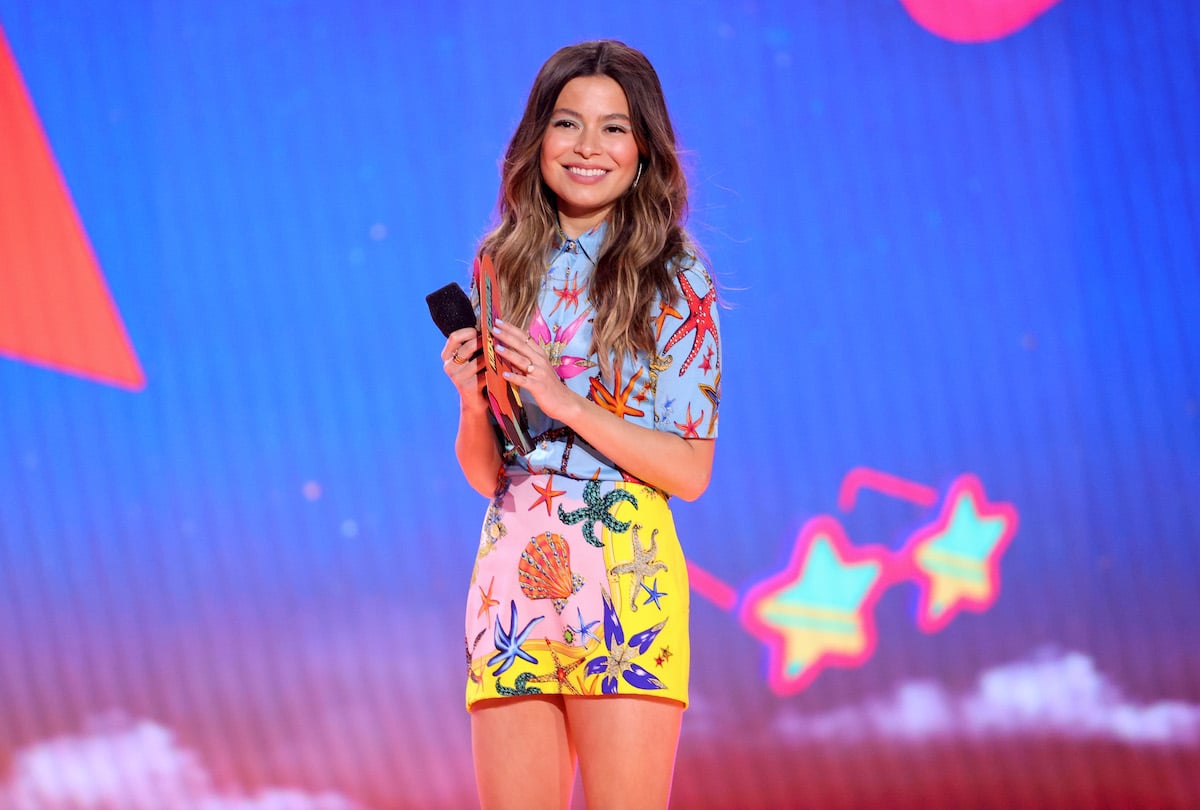 In the age of remakes and reboots, it seemed like only a matter of time before iCarly was resurrected. However, where the iCarly reboot really stands out is that it's catering to a more adult audience. The show finds its main characters all grown up and attempting to navigate life as adults. So far, the show (which airs on Paramount Plus) has gotten great reviews and has already been greenlit for season 2.
Miranda Cosgrove gets candid about rejoining the cast of 'iCarly'
But what has it been like for Cosgrove to step back into Carly's shoes? In an interview with SBJCT, the actor shared her thoughts on the iCarly reboot. "It's been one of the most challenging and rewarding experiences of my life," she said. "I didn't fully realize how emotional it would be to come back to the show almost a decade after it ended. I really grew up making iCarly so even stepping back onto the old set and seeing it again was a crazy feeling. Being around most of my old castmates from the original show and playing the same characters as adults has been really fun. I think it's pushed all of us to explore new sides of the characters we play."
Cosgrove has a lot more power on the revival show
Cosgrove also has a tremendous amount of creative freedom on the iCarly reboot. Not only is she lending her acting and comedic talents to the revival, but she is also making significant contributions behind the scenes. "I'm also an executive producer on the show so I get to be a part of the writing process and the edits for each episode," Cosgrove revealed. "On the original show I was so young I didn't have a say in anything the Carly character would say or do. I was just there to do my job the best I could and say the lines the way I was asked to say them. This time around I have a lot of creative freedom and it's been amazing getting to express that."
The actor is looking forward to Season 2 of the 'iCarly' reboot
And the actor is looking forward to lending more of her creativity to Season 2 of the iCarly reboot. Now that the foundation of the new world of iCarly is set, the creatives behind the show will have more room to play. "We spent a lot of the first season setting up the new world and explaining where the characters have landed now that so much time has passed," Cosgrove shared. "I'm really looking forward to pushing everything further this season and having more fun now that we've already laid some groundwork."