'iCarly': Nathan Kress and Jerry Trainor Say 'Anything Can Happen' Regarding Rekindled Creddie Romance
On June 17, 2021, Paramount+ launched the long-awaited iCarly reboot. Miranda Cosgrove, Nathan Kress, and Jerry Trainor have returned to their roles as Carly, Freddie, and Spencer, respectively, but the series has changed quite a bit since its Nickelodeon days. In fact, earlier this year, Kress called the new series more of a "reimagining" than a reboot.
The new iCarly sees the characters all grown up, nearly 10 years after the original series. Now 26 years old and a successful influencer, Carly decides to revive the old iCarly web show. Spencer has remained an artist, while Freddie got married (and then divorced) and now has a stepdaughter.
Carly and Freddie appear to have moved on from their teen romance, which has left many Creddie fans disappointed. Is there a chance that the two will rekindle their flame in the reboot?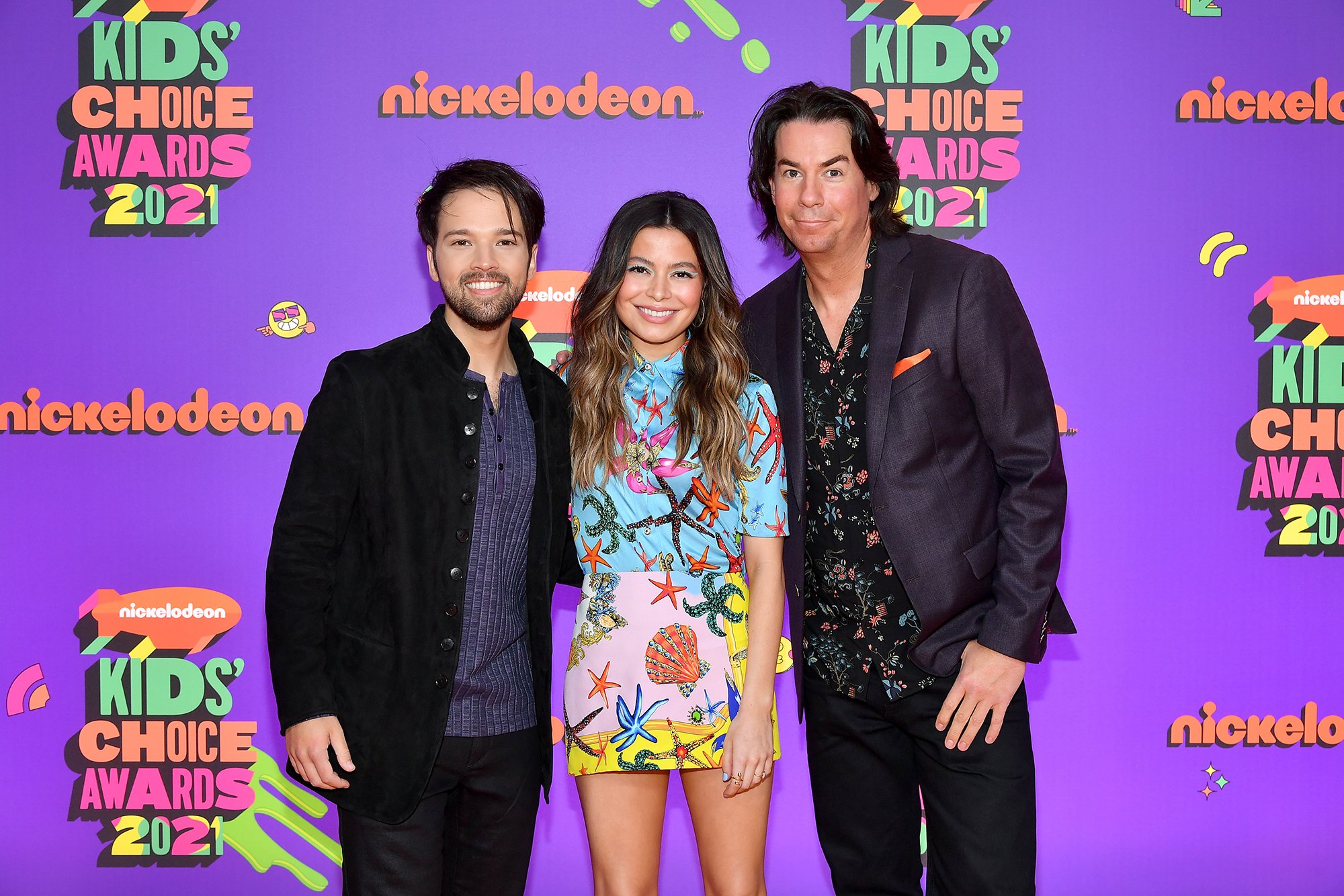 'iCarly' reboot shows Carly's and Freddie's dating lives
The iCarly reboot explores the main characters' dating lives, which are not going very well. In the first three episodes, fans see Carly on dates that go awry, while Freddie tries and fails to flirt with other women after his divorce. And yes, Freddie's mom is still getting in the way.
Fans of the original iCarly may recall the love triangle between Carly, Freddie, and Carly's co-star and best friend, Sam (played by Jennette McCurdy). Freddie had always been in love with Carly, which led fans to root for their relationship. However, the tension between Freddie and Sam eventually grew into feelings for each other. If there's no hope for Carly and Freddie, will there be a chance for Sam and Freddie to reconnect?
Unfortunately, that seems unlikely. McCurdy has chosen not to participate in the reboot, which means that fans probably won't see Freddie and Sam together again. Trainor did explain that the pilot episode addresses Sam's absence and reveals that she and Carly still love each other, but the series won't mention her much to "respect Jennette's wishes."
Nathan Kress and Jerry Trainor tease the possibility of Creddie reuniting
RELATED: 'iCarly': Miranda Cosgrove Recreated an Iconic Meme on the Paramount+ Reboot
With Carly and Freddie spending so much time together in the reboot, could they end up back in each other's arms? Never say never, according to Trainor and Kress.
In an interview with Entertainment Tonight, Kress said, "[Carly and Freddie] still live right down the hall from each other. They're still best friends. They're still spending time together…Who's to say?"
"Anything can happen," Trainor added.
Cosgrove has agreed that there could be potential for a Creddie reunion. Speaking to TVLine, the actor noted that "Neither of our characters' love lives are going very well on the show," as Carly's dates always "end poorly."
"She and Freddie are definitely both single and friends, so you never know!" she added.
'iCarly' is all grown up
iCarly fans have grown up, and so the series has grown with them. In the reboot's early episodes, viewers see Spencer say "damn it" and drink beer, which never would have happened on the Nickelodeon series. Trainor even previously teased that the iCarly reboot will have some "sexual" moments because the series is aimed at an adult audience.
In the Entertainment Tonight interview, Trainor touched on how iCarly has changed since the original series.
"None of us really wanted to do…a kid's show. We just were like, it's been so long, the kids that loved it are now in their 20s watching," he said. "We didn't want to abandon [them]."