'iCarly': Nevel Papperman Actor Reed Alexander Shares What It Was Like to Reunite With the Cast
'iCarly' has introduced viewers to many iconic characters, including Nevel Papperman, who is played by Reed Alexander. Nevel recently appeared in the 'iCarly' reboot, and Alexander talked about the experience.
iCarly has introduced viewers to many iconic characters. One person who often makes a huge impression on the screen is Nevel Papperman.
The actor behind Nevel, Reed Alexander, recently got a chance to appear in the iCarly reboot, and he had some great things to say about it.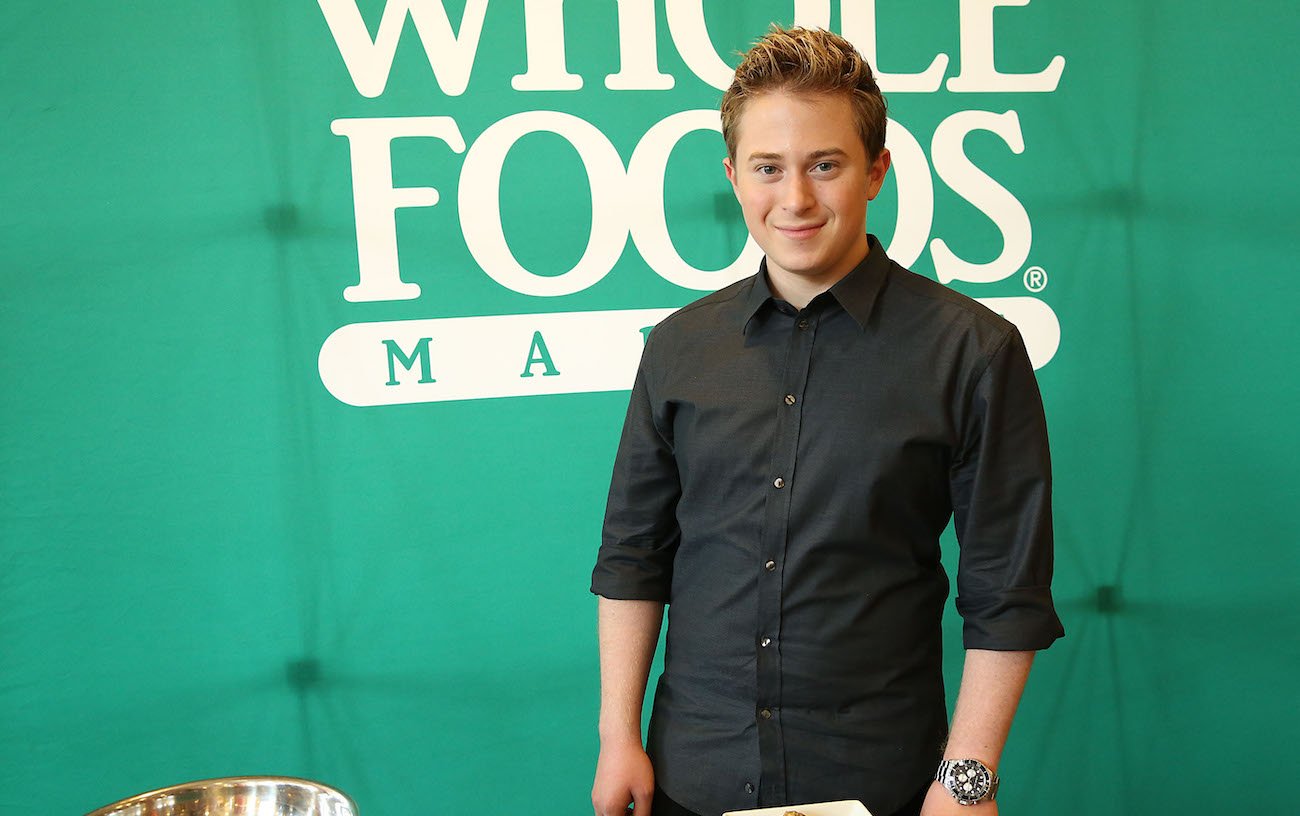 Reed Alexander returned to 'iCarly' after almost 10 years
The character of Nevel first appeared on iCarly in 2007 during the first season. Viewers and the other characters learned that Nevel has a crush on Carly and uses manipulative tactics to try to get affection from her.
During the course of the show's original run, Nevel appeared on several episodes. His last appearance was in 2012 on season 5.
Alexander recently revived his role as Nevel for the iCarly reboot on Paramount+. During the episode, Carly attends Nevel's robot-themed wedding, where she finds out that the event was all a part of Nevel's plan to win her back.
Reed Alexander reveals what it was like to reunite with the 'iCarly' cast
It had been almost 10 years since Alexander acted on iCarly. He currently works at Insider as a finance reporter and told the outlet what it was like to reunite with the cast.
"It's kind of like picking up a friendship, right where it left off," Alexander explained. "It's not just a friendship, but doing a job and doing this professional dance together. And the table read really, really worked. And I got out of that Zoom table read thinking, 'OK we can do this.'"
He added, "And Nevel, who had been asleep for eight years, just kind of re-awoke and we got right back down to business."
Alexander also revealed the cast members' reactions whenever he needs to take care of his journalism work on set.
"The other actors got a real kick out of it because I would say to them, 'These are things that are very high level. Guys, as you know, I cover banks. I'm getting a really hot tip that I need to deal with,'" Alexander shared. "I don't think that happens all the time on set."
Reed Alexander says Nevel could return again in the future
The original run of iCarly showed that Carly and her fans can't escape Nevel. Alexander believes that this is true as well for the reboot, and he thinks his infamous character could return again in the future.
"My sense of him is that he always has a really tough time letting go of a grudge," Alexander told Insider. "I mean, look how he could not let go of the fact that he and Carly had that original falling out. This all started from an episode in 2007. It's 2021 and Nevel's still trying to get revenge. So, that tells you everything you need to know about his disposition."
Nevel's fake wedding ended up being a real wedding. He got married to Prunella, the woman pretending to be his bride, but Alexander does not think that relationship will last.
"I don't think he's the kind of person who could ever sit still," Alexander said. "Maybe Prunella will have a calming influence on him for three months or six months or a year. But as I always say, old habits die hard."