'iCarly' Reboot: Who Plays Brooke in the 'Girls' Trip' Episode?
In episode 10 of the iCarly reboot, viewers meet a brand new character: Brooke. Carly and Harper's ditzy yet loveable friend misplaces her car a few times, reveals that she often mistakingly thinks people want to have a threesome, and starts a brief romance with Freddie. It's unclear if Brooke will appear in future episodes, but many fans have fallen in love with her. Who plays Brooke in the latest iCarly episode?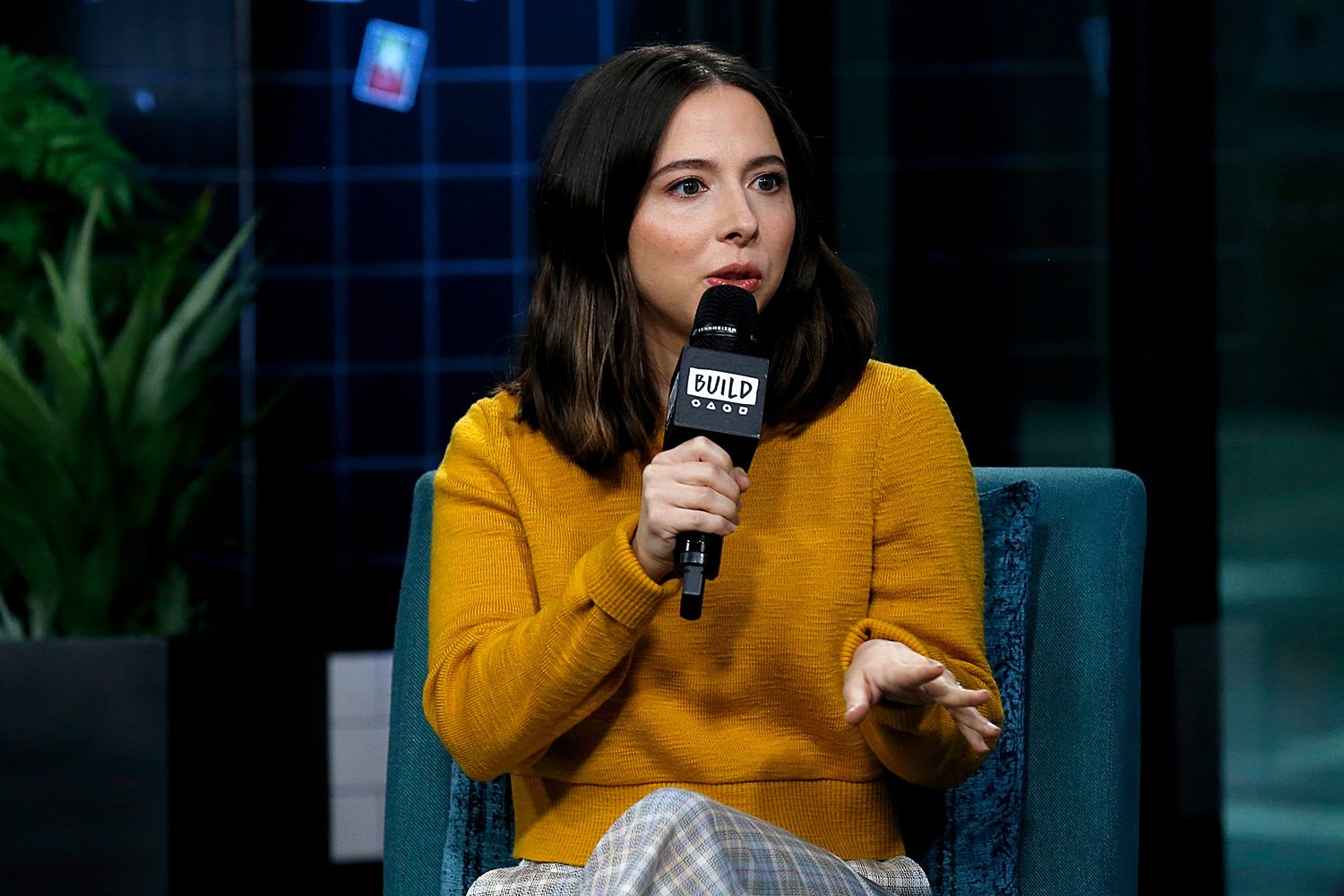 'iCarly' Season 1 Episode 10, 'iTake a Girls' Trip,' introduces Brooke
iCarly viewers meet Brooke in episode 10, which premiered on Paramount+ on Aug. 5. Titled "iTake a Girls' Trip," the episode sees Carly (played by Miranda Cosgrove) and Harper (Laci Mosley) plan a girls-only getaway at Snoqualmie Suites. However, when Harper's long-lost cousin, Maeve (Lyric Lewis), resurfaces after four years, Harper decides to stay behind and spend the weekend with her instead.
Carly still plans to attend the girls' trip with Brooke, Harper's friend from college. However, Brooke texts Carly that her car was stolen and she can't make it, so Carly invites Freddie (Nathan Kress) instead.
Carly and Freddie arrive at Snoqualmie Suites to find that their room is actually a honeymoon suite, not a party room. Still, the two friends try to make the best of an awkward situation. Later, Brooke appears and says her car wasn't stolen; she just forgot where she parked.
The girls' weekend turns into a romantic getaway for Brooke and Freddie as the two flirt and make Carly a third wheel. Freddie wins Brooke a stuffed unicorn at a carnival, and the two receive couple's massages in the suite while Carly is left out.
Eventually, Carly tells Brooke and Freddie that she's fed up with the behavior. Brooke misinterprets the weekend trip as Carly and Freddie's attempt to have a threesome with her and admits that the miscommunication has happened before, at the DMV and a funeral. Feeling embarrassed, Brooke leaves the trip early.
Esther Povitsky plays Brooke in the 'iCarly' reboot
Actor, writer, and producer Esther Povitsky plays Brooke in the newest iCarly episode. In addition to her role in "iTake a Girls' Trip," Povitsky also wrote the show's previous episode: "iMLM," according to IMDb.
Povitsky is most known for the 2015 short film Alone Together, which she co-wrote and starred in. She went on to reprise her role in a 2018 TV series of the same name. Her other well-known credits include the role of Maya in Crazy Ex-Girlfriend from 2016 to 2019 and the 2011 guest role of Krystal in New Girl.
Povitsky also appeared as Monica in the 2017 series City Girl and Izzy Levine in 2019's Dollface. The comedian also held guest roles in a few other popular television shows, including Brooklyn Nine-Nine, Parks and Recreation, and Workaholics.
Many fans chose this as their favorite episode so far
Many iCarly fans have discussed the girls' trip episode on Reddit, with some revealing that this has become their favorite episode so far. Those who have rooted for a Carly and Freddie romance since iCarly's Nickelodeon days enjoyed the sexual tension between the characters.
"Just watched the episode, and as a Creddie fan I was fed so well lol I wasn't expecting them to even hint at romantic tension until at least mid-season two, but damn, was this episode a treat! Loved the awkward looks when that song played," one fan wrote. "And that little awkward pause at the end after Carly says it was completely out of the blue that they'd consider a threesome…Absolute gold."
Other fans praised the reboot cast's diversity and the episode's secondary storyline where Spencer (Jerry Trainor) began dating Maeve.
"I don't want to be this person like I really don't, but as a woman of color myself it was nice to see Spencer finally date someone outside of his race because in the OG, he only ever dated white women. I love the diversity of this cast!" another user added.
Did this episode set Carly and Freddie up to admit their feelings to each other before the end of the season? With only two episodes to go, fans can only hope that the remainder of season 1 will progress the storyline as much as "iTake a Girls' Trip" did.