'iCarly': There's Little Hope for Creddie and Seddie Shippers in the Reboot
When iCarly aired its series finale back in 2012, fans believed that they were saying goodbye to the show forever. But, thanks to the nostalgia era, the beloved show is getting a reboot. Miranda Cosgrove, Nathan Kress, and Jerry Trainor, who played Carly Shay, Freddie Benson, and Spencer Shay have all signed on to the reboot, but what can fans expect from the show?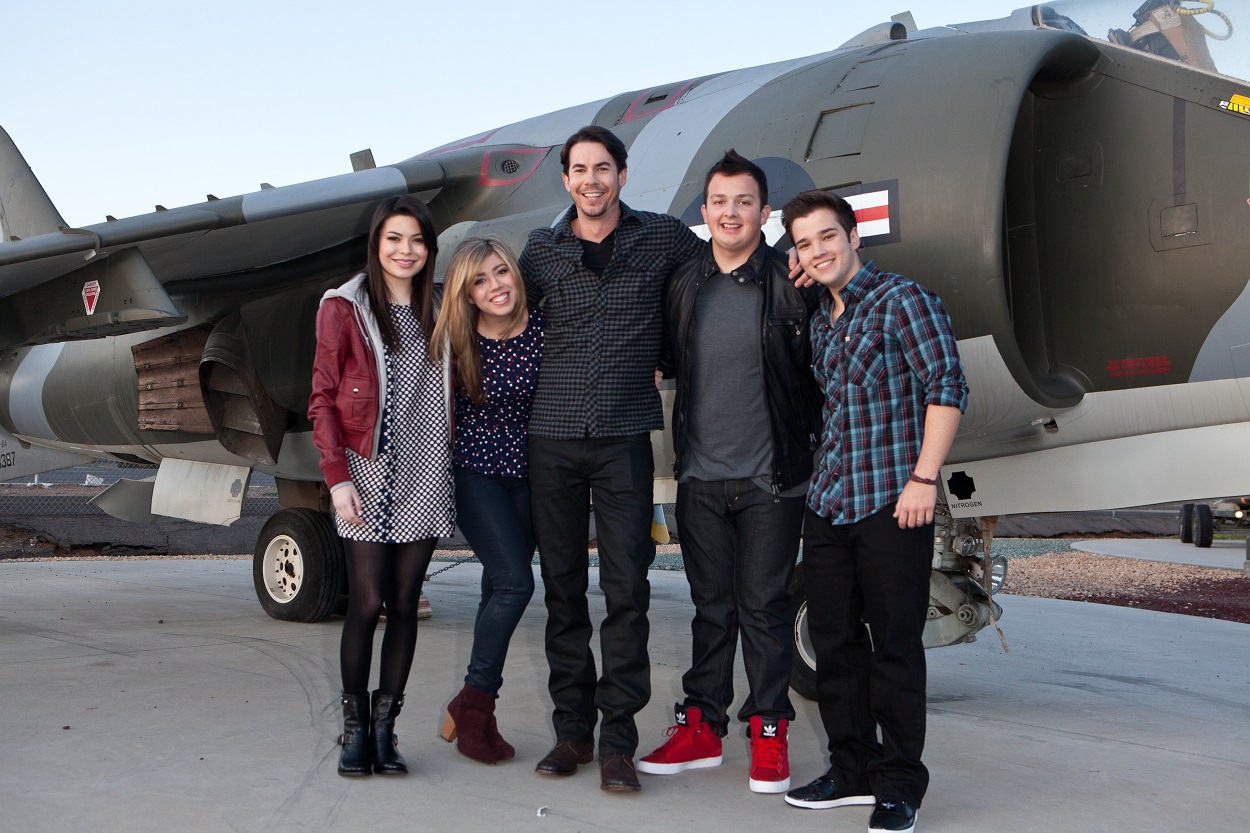 The original run of iCarly spanned six seasons and was one of Nickelodeon's biggest hits. The show followed three teenagers Carly, Sam, and Freddie as they navigated adolescence and their wildly popular web show, iCarly. Carly and Sam served as the show's hosts while Freddie handled filming and all things technology. Meanwhile, Carly's older brother Spencer, a quirky artist, served as Carly's fun legal guardian.
'iCarly' featured a memorable love traingle
While Carly, Sam, and Freddie, were all good friends, there was also a love triangle between the three. At different points of the show, Freddie dated both Carly and Sam. iCarly fans even created couple names for the characters. Seddie shippers are those who want Sam and Freddie to be together whilst Creddie shippers believed Carly and Freddie belonged together. In the show's series finale, there was potential for either of the couples to get back together, but ultimately it was left unresolved.
Jennette McCurdy has chosen not to join the cast of the reboot
But it seems that the love triangle won't be a factor in the iCarly reboot. Of course, one of the main reasons for this could be Jennette McCurdy's absence from the show. Though McCurdy remains on good terms with Cosgrove, Trainor, and Kress, she has opted out of the reboot since she had a negative experience on the set of the original show. Since Sam's character will be absent from the show, reuniting Seddie would be impossible.
There's very little hope for Creddie and Seddie shippers in the 'iCarly' reboot
But Seddie shippers aren't the only ones who may be let down by the iCarly reboot. Creddie shippers will be sad to hear that their favorite couple won't be reuniting in the reboot either. Jay Kogen who is one of the writers and showrunners for the reboot has shared that Carly has new love interests in the show. Furthermore, Freddie has found love elsewhere as well and is actually married in the revival.
"I know there are Seddies and Creddies," Kogen wrote about the iCarly reboot on his Twitter page. "I'm not dismissing them. But you don't know about Carly's new loves. Freddie's marriage. And Sam's new life. It's all changed. Life doesn't stand still for any of us. We move on. We grow. It's not a sad thing. It's joyous."
While some Creddie shippers are still holding out hope that Carly and Freddie will be endgame, we love Kogen's perspective on things. The characters on iCarly have done a lot of growing up since we saw them last and it's great that the reboot will reflect that.