'iCarly' Reboot: We Finally Know How the Show Will Address Sam's Absence
'iCarly' is coming back, but without Jennette McCurdy as Sam. How will the show address such a huge character's absence?
The iCarly reboot is coming. But the show won't look exactly like the original. Of course, new characters have been added, but the biggest difference is that Jennette McCurdy, who played Carly's best friend Sam, will not be returning to the iCarly reboot. Many fans have wondered how the show will address Sam's absence. Now, stars Miranda Cosgrove, who plays Carly, Jerry Trainor (Spencer), and Nathan Kress (Freddie) have revealed how the show will handle the change.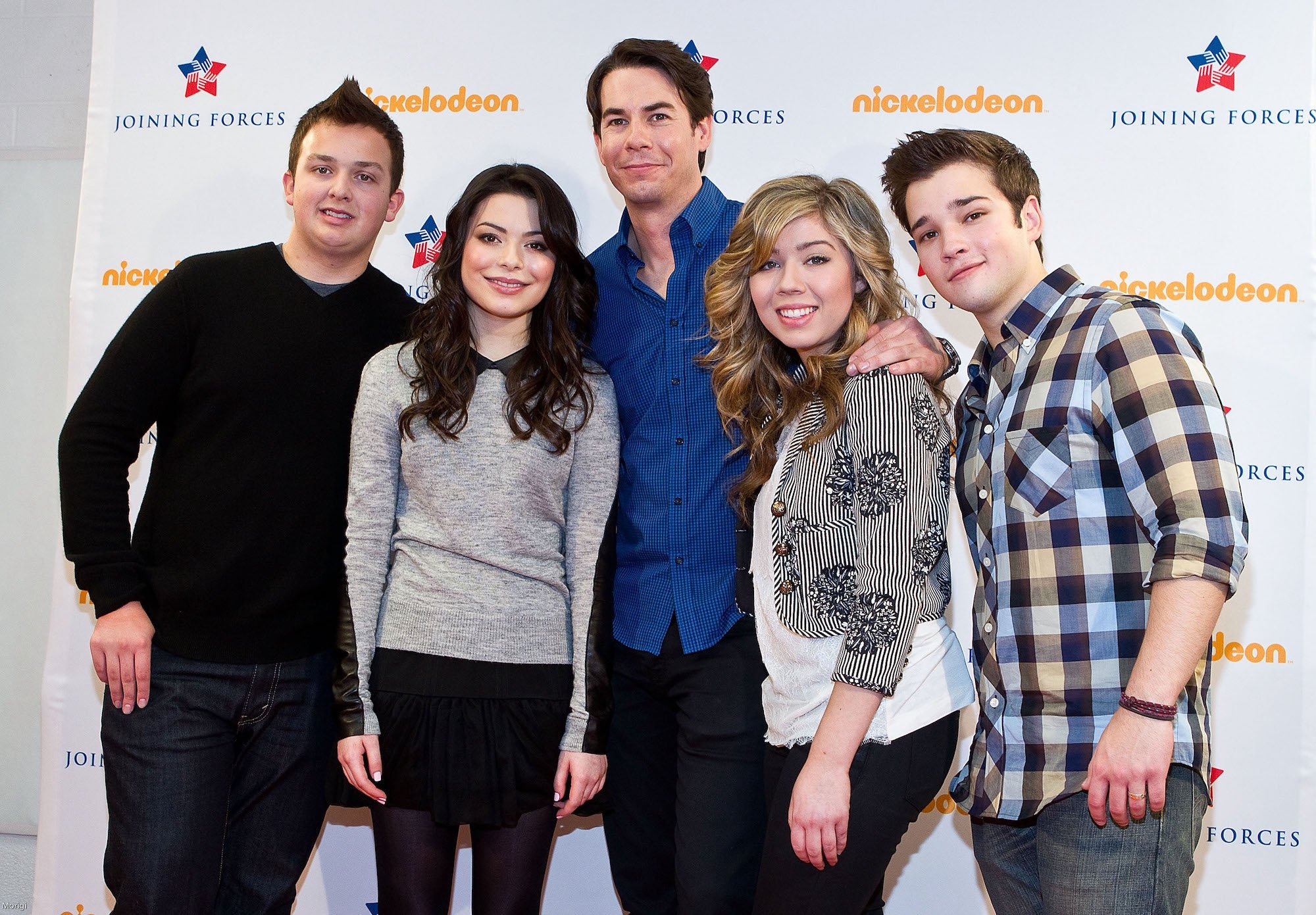 Does the 'iCarly reboot' explain what happened to Sam?
Though Sam is absent onscreen in the iCarly reboot, the cast does mention her.
"Yeah, definitely. We talk a lot about the Sam character and where she is in the pilot episode," Cosgrove told Entertainment Tonight. "And Carly very much still loves Sam and always will. And we all really wanted Jennette to be a part of the show in real life. But she's just doing other things and we're really happy for her. But yeah, we're definitely going to touch on that in the show."
"The pilot touches on [Sam's absence]," Trainor added. "It will be addressed, but it's not something that we go too deep into just because we just want to respect Jennette's wishes.
Sam's absence gave the show space to bring on two new characters. Comedian Laci Mosley will be joining the show as Carly's roommate and best friend, and Jaidyn Triplett, will play Millicent, Freddie's step daughter.
"You know, she's decided to move on from acting and she's doing great in her own world and we're super proud of her," Trainor continued. "And she's part of this family forever. But that sort of gives us space to get new characters in and have new unexpected storylines and voices."
Can Sam return to the 'iCarly' cast?
The beauty of leaving Sam's storyline kind of open-ended is that the character can come back to the iCarly reboot.
"I mean, that elevator door is always open," Trainor said of McCurdy returning.
"It never closed," Kress added. "But again, we want to be respectful of her and the decisions that she's made and no pressure, of course. But whatever she wants to do. We love her and that's all she needs to know."
Why didn't Jennette McCurdy return for the 'iCarly' reboot?
McCurdy's decision not to return to the iCarly reboot wasn't solely based on the show itself. McCurdy actually quit acting altogether years ago.
"I quit a few years ago because I initially didn't want to do it. My mom [Debra McCurdy] put me in it when I was six and by sort of age, I guess, 10 or 11, I was the main financial support for my family," she revealed earlier this year on her Empty Inside podcast. "My family didn't have a lot of money, and this was the way out, which I actually think was helpful in driving me to some degree of success."
"Always, always, always, acting was difficult for me," she continued. "Once I started to get the nerves under control was when I started to actually get some traction, but I ultimately quit after my mom passed away because with her death kind of died a lot of her ideas for my life, and that was its own journey, and a difficult one for sure."