'iCarly' Season 1: Laci Mosley Is 'Proud' of Harper and Dutch's 'Magical' Finale Kiss
Nickelodeon fans who grew up watching the beloved iCarly show were treated to a nostalgic surprise when it was announced that the show was coming back with a new season 1. The revival recently aired its first season. And there's another on the way. One of the epic moments in the series included the kiss between two notable characters. One star said that she was proud of the pair's "magical" finale kiss.
'iCarly' Season 1 follows most of the characters from the original series
iCarly picks up ten years after the events of the previous show, which ended in 2012. The show begins after Miranda Cosgrove's Carly Shay relocates back to Seattle and moves in with her friend, Harper. Her older brother Spencer became a successful and wealthy artist after creating a sculpture accidentally.
Freddie Benson, the technical producer of the iCarly web show, isn't in a great place. He got divorced twice and running a failed tech startup. He moves in with his mother together with his adopted step-daughter Millicent. All the characters reside in the original apartment complex Bushwell Plaza,. Carly decides to reboot her famous show with the help of those around her.
In the original iCarly show, the title character had a best friend called Sam Puckett, played by Jennette McCurdy. McCurdy has expressed some strong opinions about her time on the Nickelodeon shows, including her statement saying she was embarrassed by her work on Disney Channel, which led to her desire to stop acting.
So there's no Sam in the new iCarly. Laci Mosley took over as Carly's best friend and stylist roommate Harper. Mosley isn't the only new face fans saw in the reboot. The show introduced new characters such as Freddie's step-daughter, Carly's new boyfriend Wes, played by Josh Plasse, and Harper's boss and romantic love interest Double Dutch, played by Poppy Liu.
Mosley was excited about the kiss between her character and her boss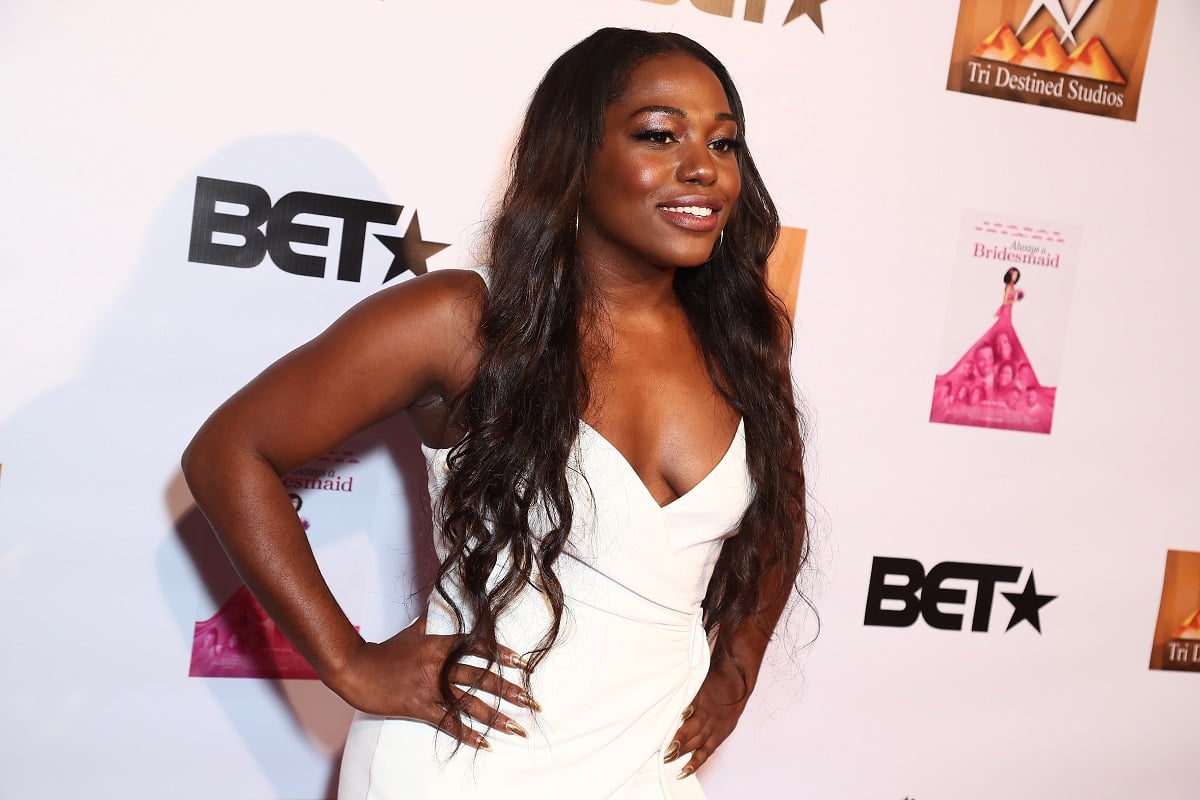 Mosley is an up-and-coming actor. Her credits include series like Better Call Saul and Single Parents. She is also a part of the widely successful A Black Lady Sketch Show, appearing in season 2 of the HBO hit. Mosley also has a podcast called Scam Goddess, where she talks about fraud, cons, and other forms of deception.
Her character in iCarly strikes up a romance with the pop singer Double Dutch who had hired Harper as her stylist. The finale ended with the pair locking lips passionately, and Mosley couldn't hold in her joy of the moment.
As the iCarly Season 1 finale episode aired, Mosley took to Twitter to post a picture of the moment, captioning it, "This is such a proud moment for me and @poppyrepublic as bi women seeing how happy this made the lgbtq+fans, especially the young ones, was MAGICAL! Representation matters!!"
When does the reboot return for a second season
Season 1 of iCarly ended on August 26, 2021. Deadline reported on July 15 that Paramount+ renewed the popular show for another season. The site also stated that Paramount+ had success with the series, which became one of its most streamed shows, thus explaining their enthusiasm for a second season.
The details about when the sophomore season will air are still unknown, but Deadline confirmed that production on the reboot for a second season is set to begin in Los Angeles in Fall 2021.