'iCarly' Season 2 Will Bring Back More Characters From the Nickelodeon Series, Miranda Cosgrove Says
The iCarly reboot is officially coming back for season 2. Paramount+ did not share a release timeline or plot details just yet, but the new season will likely include more characters from the original Nickelodeon series. According to star Miranda Cosgrove, fans can expect a few familiar faces in the coming episodes. Which characters will make their return in season 2?
[Spoiler alert: The following story contains minor spoilers for iCarly Season 1.]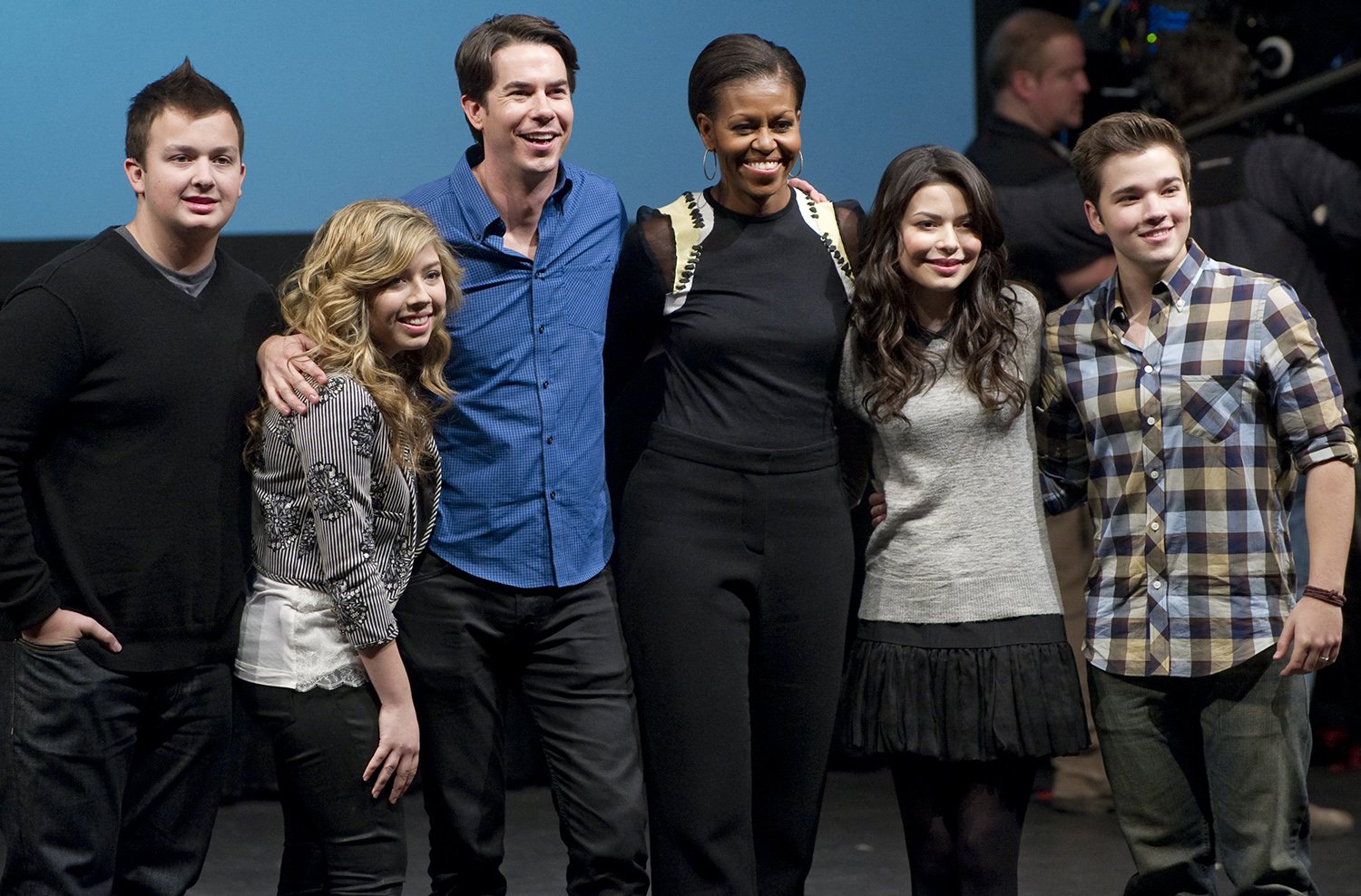 Griffin, Nevel Papperman, Freddie's mom, and more have already joined the 'iCarly' reboot
iCarly already featured a few original cast members in season 1. The reboot, which follows Carly Shay (Cosgrove) and Freddie Benson (Nathan Kress) as 26-year-olds, included former iCarly stalker Nora Dershlit (Danielle Morrow) in an early episode.
Additionally, Freddie still lives with his mother, Marissa Benson (Mary Scheer), so she made a few appearances throughout season 1. Later, Carly's former love interest, Griffin (Drew Roy), reached out to Carly to involve her in a pyramid scheme.
Episode 5 was dedicated to Carly's nemesis, Nevel Papperman (Reed Alexander), as he invited Carly and friends to his wedding. In an interview with Insider, Alexander revealed that the episode might have left some potential for Nevel to come back in season 2.
"He's always lurking…My sense of him is that he always has a really tough time letting go of a grudge," the finance journalist explained. "I mean, look how he could not let go of the fact that he and Carly had that original falling out. This all started from an episode in 2007. It's 2021, and Nevel's still trying to get revenge. So, that tells you everything you need to know about his disposition."
Lewbert and T-Bo 'might' return in 'iCarly' Season 2
In addition to Nevel's potential return, Cosgrove said the showrunners want to bring back more characters. During an interview with Brazilian YouTube talk show host Foquinha, the Drake & Josh alum revealed that she hopes they get "as many people as possible."
Among the season 2 characters Cosgrove mentioned are Lewbert (Jeremy Rowley), Bushwell Plaza's doorman, and T-Bo (Boogie), the Groovy Smoothie worker who sells food on sticks.
"They bring so much to the show, and I know the fans would love to see them," Cosgrove said.
Will Jennette McCurdy return as Sam Puckett in 'iCarly' Season 2?
Cosgrove added that "the door is always open" for Jennette McCurdy, who played Carly's best friend, to return. However, McCurdy made the decision to leave acting a few years ago. The first season of the iCarly reboot addressed Sam's absence by briefly revealing that she's traveling with a biker gang.
Likewise, Noah Munck, who played Gibby in the Nickelodeon series, did not reveal if he plans to return to iCarly. However, Jerry Trainor, who plays Carly's brother, Spencer Shay, assured that any characters missing from the reboot still exist in the iCarly universe.
"It speaks to the larger thing, which is when we were doing this, we didn't want to abandon the world that had been created," Trainor explained to Entertainment Tonight. "We wanted it to be that mirrored sort of satirical, absurdist world. What would that look like in the modern age? There are people that are gonna come back from the past…These characters, they're not gone. They still exist in this world."