'iCarly' Season 2 Release Schedule: Episode Dates and Times
Carly Shay and her friends are back for more shenanigans in season 2 of the iCarly reboot. Paramount+ has already dropped the first two episodes of the new season, leaving many fans eager to see what comes next. Here's the full release schedule for iCarly Season 2, including episode dates and times, plus what viewers can expect from the new episodes.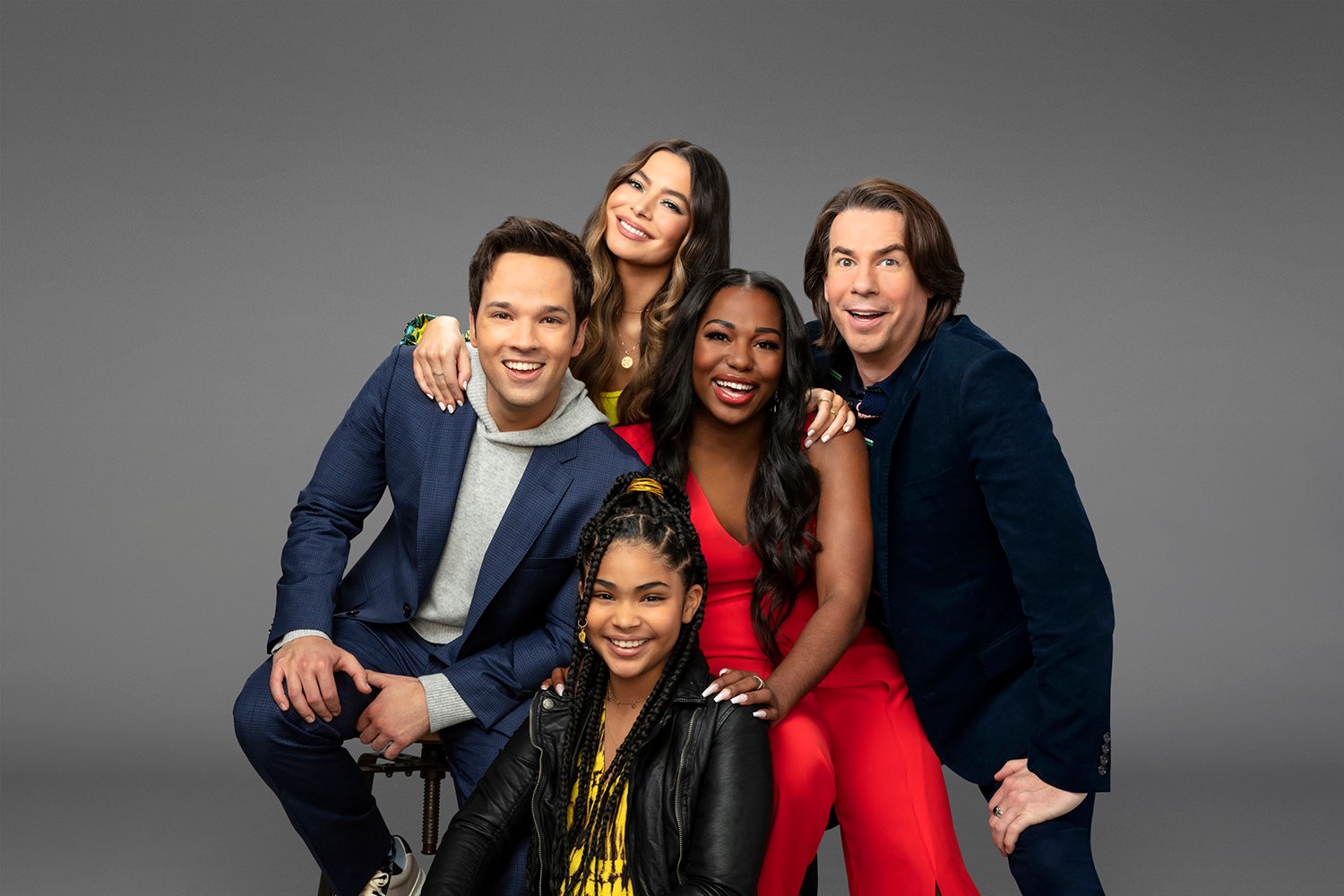 How to watch 'iCarly' Season 2 episodes
The iCarly reboot is available to watch exclusively on Paramount+, which means fans will need a subscription to the service. Paramount+ currently offers a free trial for the first seven days, as well as two different plan types. With the Essential plan, viewers have access to a huge library of shows and movies with limited ads. Meanwhile, the Premium plan is ad-free, with the exception of live television.
Paramount+ includes a variety of original series like the iCarly reboot, Halo, and more. Additionally, the service includes dozens of shows and movies from Nickelodeon, Nick Jr., MTV, Comedy Central, BET, CBS, Paramount Pictures, and Smithsonian Channel. And yes, those Nick shows even include the original iCarly!
Paramount+ will slowly roll out new episodes of iCarly Season 2 every week. For now, the entirety of season 1 is available to stream.
iCarly stars Miranda Cosgrove as Carly, now 28 years old and attempting to navigate the new age of social media with her rebooted web series. At the same time, she experiences the trials of adulthood and modern dating. Her brother Spencer (Jerry Trainor), her producer Freddie (Nathan Kress), his daughter Millicent (Jaidyn Triplett), and Carly's roommate Harper (Laci Mosley) are there to help Carly along the way.
When are new episodes of 'iCarly' on Paramount+? Release dates and times
The iCarly Season 2 release schedule includes new episodes every Friday at 12 a.m. PT, or 3 a.m. ET. The first two, "iGuess Everyone Just Hates Me Now" and "iObject, Lewbert," dropped on Friday, April 8. From there, Paramount+ should release one new episode per week. Provided there are no delays, here's what the schedule should look like:
April 15: Episode 3
April 22: Ep. 4
April 29: Ep. 5
May 6: Ep. 6
May 13: Ep. 7
May 20: Ep. 8
May 27: Ep. 9
June 3: Ep. 10
The premiere episodes have already provided some excitement for longtime fans. Episode 1 teased a somewhat awkward Carly-Freddie romance, which many viewers have wanted for years. Meanwhile, episode 2 featured the return of multiple original iCarly cast members, including Lewbert (Jeremy Rowley).
'iCarly' Season 2 features a reunion between Miranda Cosgrove and Josh Peck
Fans of Nickelodeon's Drake & Josh will have a treat of their own on iCarly this season. Back in the day, Cosgrove played Megan on Drake & Josh alongside Josh Peck, who played her older step-brother, Josh. Now, Peck and Cosgrove have reunited on the iCarly reboot. He'll play Carly's manager in some upcoming episodes.
In an interview with Collider, Cosgrove explained how much it meant to her to have Peck guest star.
"He's just such a staple in my life. I've known him ever since I was little. So, to have him be on iCarly … it was just so nice, getting to be back on set with him again," she said. "I'm really close with his wife, Paige, and to get to see his son and play with his son, it was awesome getting to work with him again."
Stay tuned to Showbiz Cheat Sheet for more updates on iCarly Season 2.