What Is 'iCarly' Star Laci Mosley Famous For?
Laci Mosley stars in the 'iCarly' revival series on Paramount+. Discover what she's known for and how fans of the original responded to her casting.
Many of those who grew up watching Nickelodeon in the '00s and '10s were fans of the series iCarly. Now, the show returns with a revival, though the cast has changed somewhat. Learn about new addition Laci Mosley, including the online hate she received ahead of the series premiere.
'iCarly' aired on Nickelodeon
In 2007, the teen sitcom iCarly premiered on Nick. A vehicle for former Drake & Josh star Miranda Cosgrove, the series featured the actor as the titular Carly Shay. The character films a web show out of the Seattle apartment she shares with her older brother. She then had to deal with her growing popularity.
iCarly aired on Nick for six seasons, through 2012. It remained relatively well-received by audiences throughout its run, even earning several awards. However, with Cosgrove's growing music career and other projects on the table, the network decided to end the series.
Paramount+ announced a revival
Less than a decade later, fans who grew up with iCarly were delighted to learn that a new series was in the works. In a time full of reboots featuring new casts, a revival featuring the original stars is what the audience desired. And Paramount+ (ViacomCBS' streaming service) provided.
The company announced Cosgrove's return in the upcoming project. Additionally, Jerry Trainor returns as Carly's older brother, Spencer Shay, and Nathan Kress reprises his role as Freddie Benson, the technical producer of the show-within-a-show and Carly's close friend.
Laci Mosley joins the cast as Harper
Of the original four stars from iCarly, only one isn't returning. Jennette McCurdy played Sam Puckett, Carly's co-star and other best friend. However, McCurdy quit acting, saying on her podcast Empty Inside she "resent[ed] [her] career]" and felt "so unfulfilled by the roles that [she] played," calling them "cheesy" and "embarrassing."
Among the new actors added to the revival is Laci Mosley. She plays Carly's best friend and roommate, Harper. Following a teaser image and premiere date announcement in May 2021, Mosley faced backlash online, leading one of the show's staff writers, Francesca Ramsey, to chime in.
"Laci's character Harper isn't replacing Sam," Ramsey tweeted. "No one could replace Jeanette McCurdy or her incredible talent! But it's both racist as hell & completely unfair to decide that Laci hasn't earned her role especially since the show isn't even out yet!!"
What is Mosley best known for?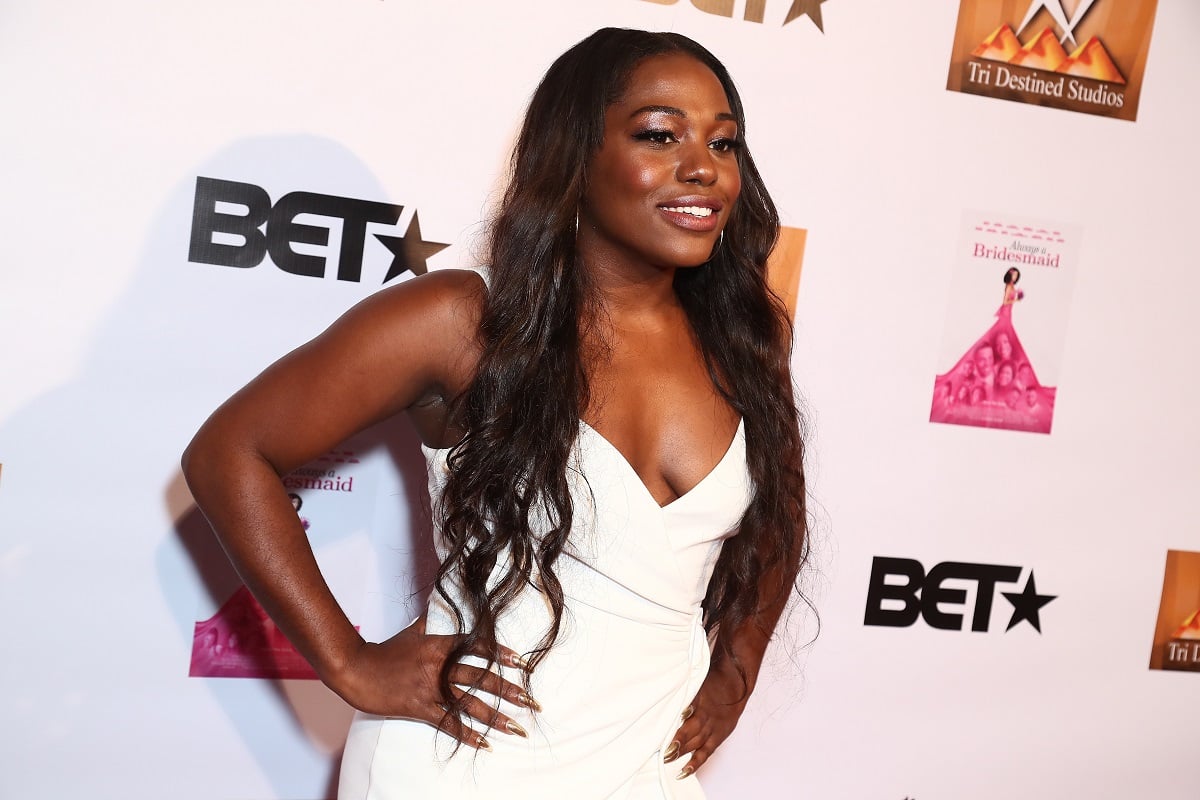 Mosley is relatively new to acting. She appeared in a handful of projects over the past several years, including an episode of Better Call Saul and a recurring role in the ABC sitcom Single Parents. Mosley joined the second season of the popular HBO series A Black Lady Sketch Show.
However, many podcast listeners may know Mosley for her work in the comedy space. With training in sketch and stand-up comedy, she currently hosts Scam Goddess, a podcast about cons, fraud, and other kinds of deception. Its produced by the popular Earwolf network, as well as Conan O'Brien's Team Coco.