'iCarly' Star Miranda Cosgrove Lost Over $2 Million After 1 Unfortunate Incident
Miranda Cosgrove is an actor who starred on the Nickelodeon show iCarly. Before this, she also appeared on the series Drake & Josh.
Miranda Cosgrove is an actor who starred on the Nickelodeon show iCarly. Before this, she also appeared on the series Drake & Josh.
Financially, Cosgrove has made a lot of money from her acting work. However, she also dealt with unfortunate incidents at times. In fact, she once lost over $2 million after something unfortunate happened in her life.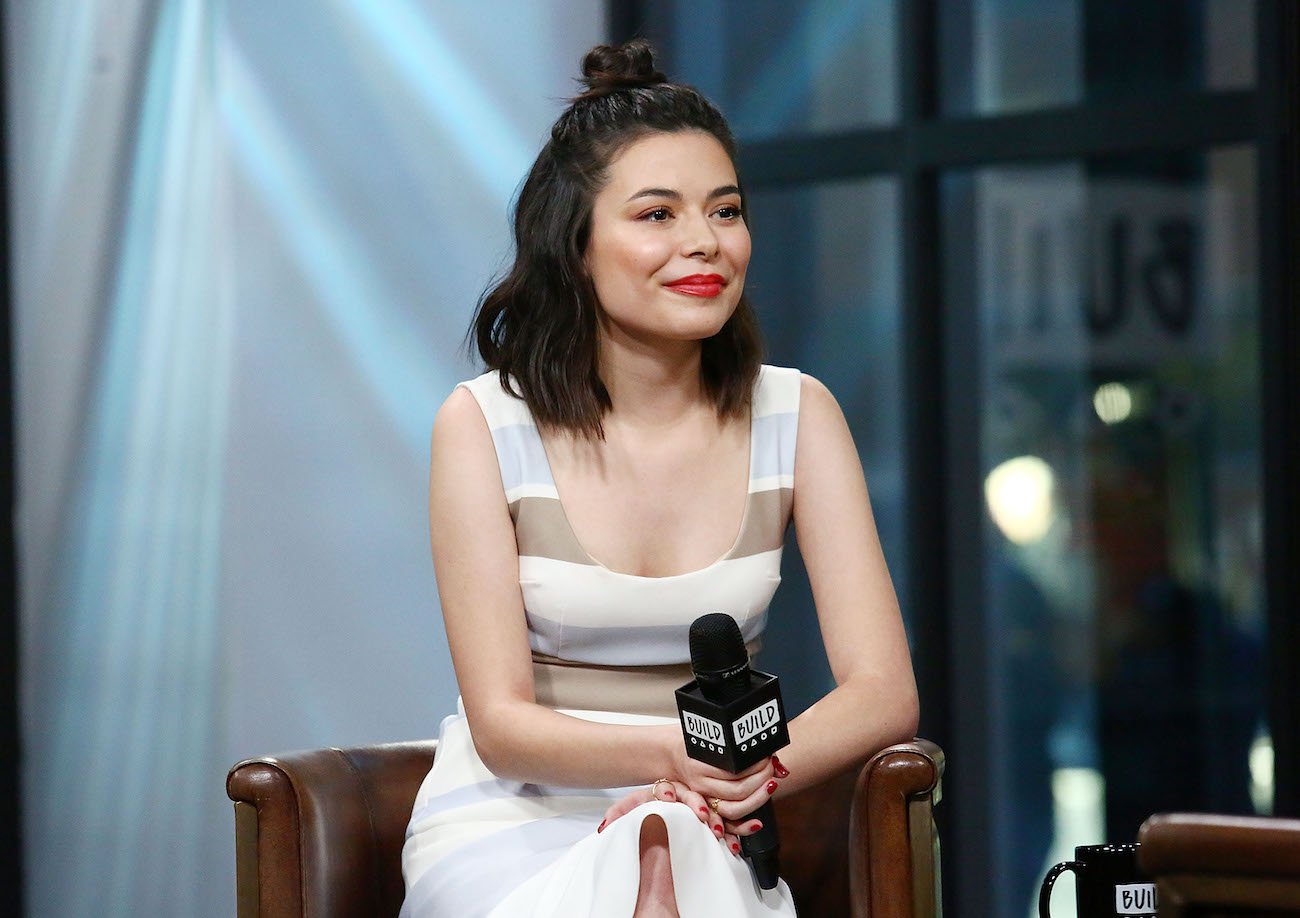 Miranda Cosgrove made a lot of money from 'iCarly'
iCarly ran for a whopping six seasons, and Cosgrove appeared on almost 100 episodes of the show. As the lead, she made a nice salary every year.
According to a New York Post article from 2010, Cosgrove made $180,000 per episode. A simple calculation reveals that it's possible she made over $1 million during her teen years on the show. She was also the second highest paid child star on TV at the time.
Celebrity Net Worth estimates that her current net worth is around $10 million. In addition to iCarly, Cosgrove acted on other shows and in movies as well. She also had a music career with two EPs and a full-length album.
Miranda Cosgrove lost over $2 million after her tour bus crashed
In 2011, Cosgrove embarked on her Dancing Crazy Tour to promote her album Sparks Fly. However, in the middle of the tour, her tour bush crashed in Illinois while en route to Kansas.
According to MTV News, the tour bus came across an overturned semi-truck on the road. The bus' driver "decided that instead of trying to swerve out of the way of the truck, he would hit the brakes and face the vehicle head on."
The crash injured some people on the bus, including Cosgrove, her mother, and the driver. The driver suffered the most injuries—he was airlifted to a local hospital and received 45 stitches. Meanwhile, Cosgrove injured her foot.
TMZ reported afterwards that the crash caused Cosgrove to lose a lot of money. Cosgrove cancelled the rest of the tour, which included 25 shows. Her record label, Sony Music, also dropped her "because they were counting on her touring." Additionally, Cosgrove lost a contract with cosmetic brand Neutrogena.
In total, Cosgrove's loss may have amounted to as much as $2.5 million.
Miranda Cosgrove will appear in the 'iCarly' reboot 
For fans who are nostalgic about Cosgrove's old iCarly days, the series will have a reboot for the Paramount+ streaming service.
Cosgrove will be in the revival, as will some other original cast members such as Nathan Kress and Jerry Trainor. Unfortunately, Jennette McCurdy will not take part as Cosgrove's on-screen best friend. Instead, actor Laci Mosley will fill that role as a new character named Harper.
"It feels kind of crazy," Cosgrove said in March, according to Entertainment Tonight. "We did the first table read about a week or so ago and it was kind of insane. Like, just getting everybody back together again and it was really fun."