iCarly's Miranda Cosgrove Forbes 30 Under 30: Producing Is 'One of the Most Empowering Experiences of My Life' (Exclusive)
Miranda Cosgrove, star and now executive producer of the enduring series iCarly, landed squarely on the Forbes 30 Under 30 list for her star-staying power, but also for her ability to seamlessly pivot to the executive producer role.
Cosgrove told Showbiz Cheat Sheet on the day the ranking broke that she was actually pretty surprised, but extremely honored to be included on the list. Adding that transitioning to the role of executive producer on the series she began when she was 13 years old was a journey in creative exploration.
Miranda Cosgrove found producing to be 'empowering'
Cosgrove, now 28 years old, described that being involved behind the scenes for the iCarly revival series was pretty exhilarating. "I'm an executive producer on the show, so I get to go to the writers' room and work on all the scripts and write notes and give all my feedback all the time," she said.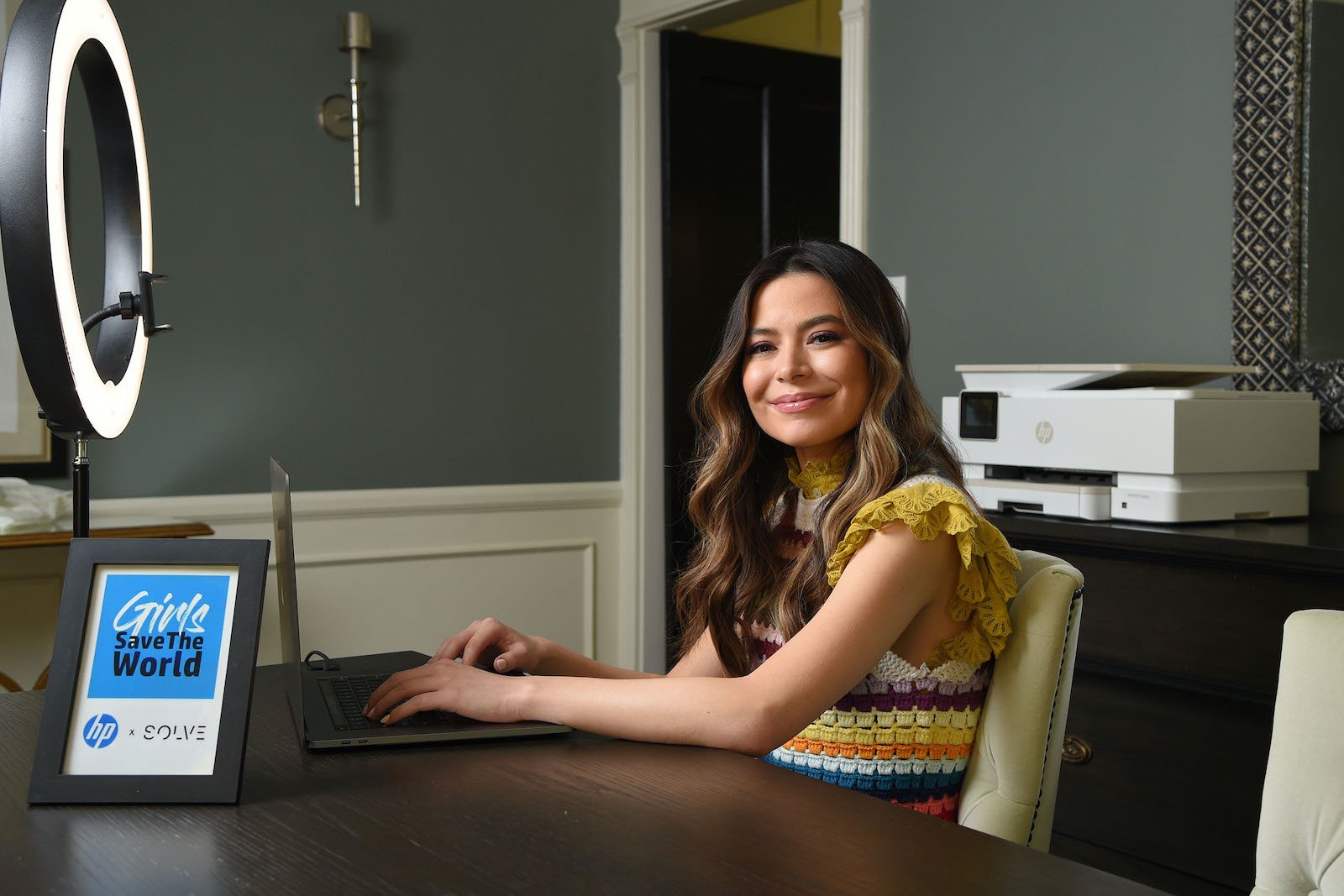 "So it's been awesome," she continued. "I feel like it's been one of the most empowering experiences of my life, which is pretty cool because when I was little and I did the original show, I started it when I was 13 and it was my first time, you know, being the lead on a show. I was really nervous and excited, but it was nerve-wracking."
"And this time around, it's like I'm an adult," she added. "And going back into it, I kind of felt the same way because I've never been an executive producer on anything. Am I going to be good at this? Am I going to know what to do? And I've just learned so much since we started. So, yeah, it's been really nice to get to grow in a new way on the same show."
What was it like to return to 'iCarly' as an adult?
She also reflected on what it was like to return to her childhood series as an adult. "It was really an exciting thing because I've known Nathan Kress and Jerry Trainor since I was really little since I was 12," she remarked. "And I basically grew up alongside them. So when we first heard about the idea of possibly doing a revival of the series, I got on the phone with them and we were like, I don't know, like, we're adults now. We probably shouldn't be making a kid's show as adults."
RELATED: Miranda Cosgrove on Why She Needed to Take a Break from Acting
"And then when we realized all the people that watch it aren't kids anymore, they're adults!" she exclaimed. "We were like, this is like the perfect opportunity to make it more of an adult show. So I feel like that opened up a lot of doors, and it made it kind of just exciting and fun because we're doing something kind of new that not a lot of people have done before with a kid's show."
Cosgrove dished that the second season of iCarly is halfway through filming too. "And it's coming out sometime early next year," she revealed. "So I can't wait for everybody to see it. We've been having a lot of fun. We're doing a lot of stunts this time around. So that's been a lot of fun. We didn't get to do a lot of stunts the first season. But this time we've got some crazy stunts!"
Miranda Cosgrove reveals another cause close to her heart
Cosgrove said the characters could also take on important issues that young people currently grapple with like the environment. Environmental causes are extremely important to Cosgrove who recently partnered with HP's Girls Save the World program to give young girls the opportunity to join her in environmental advocacy and social entrepreneurship.
"It's just been really amazing getting to work with them because it's all about getting young girls between the ages of 13 and 18 to sign up and to come up with any idea that can help the environment in their local community," she said.
"So for me, when I was young, I've always felt kind of like, I'm just one person, how am I going to make a big difference? But I feel like that's what this is all about. It's about letting young girls know you have a lot of potential and you do have amazing ideas and you can make them happen and you can help the world."
A $10,000 prize will be granted to a Solv[ED] Innovator, and all eligible solutions may be invited to join HP's Girls Save the World program with additional funding of up to $40,000 and support opportunities. Submissions are due by January 18, 2022.