Ice Cube Turned Down Tupac's 'Poetic Justice' Role Because Lucky Was a 'Sucker'
Before John Singleton's death in 2019, the acclaimed director earned fans for works such as Poetic Justice, Boyz n the Hood, Snowfall, and Baby Boy. He was known for adding a hip-hop slant to his projects and hired artists such as Tupac Shakur, Ice Cube, and singer Tyrese Gibson in his films. Tupac famously landed a role opposite Janet Jackson in Poetic Justice, but that's after Ice Cube shot it down. The "No Vaseline" rapper elaborated on why he didn't want to play Lucky.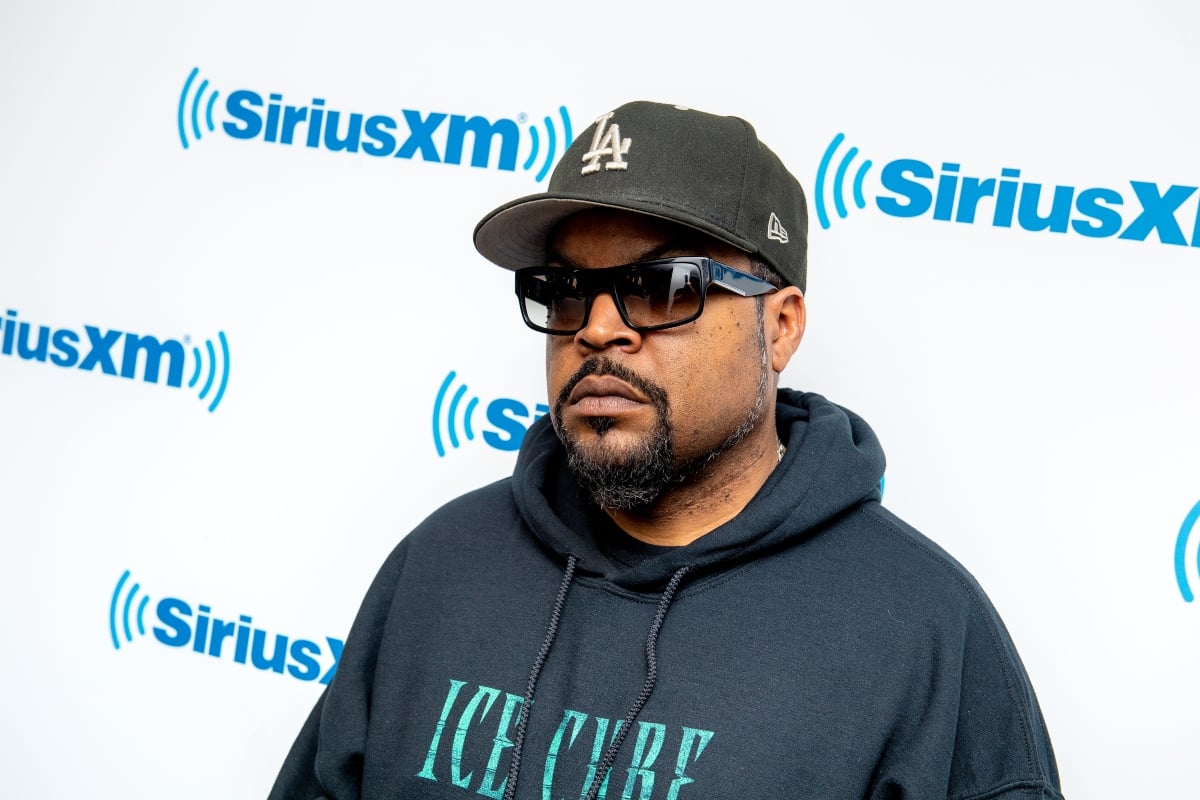 John Singleton wanted Ice Cube for 'Poetic Justice'
Outside of hip-hop, Ice Cube has built a sizable empire in film and sports. As an actor and producer, he hit the screen with Friday, Boyz n the Hood, Barbershop, Are We There Yet?, Ride Along, and more. In the early part of his career, Ice Cube worked with director John Singleton.
After getting Janet Jackson to sign on, Singleton recruited Ice Cube to play Lucky in Poetic Justice. But he once told The Television Academy Foundation that the rapper couldn't get into it. "Ice Cube was supposed to play opposite her, and he was like, 'Nah, I can't do romance'." Not even the prospect of working with Jackson convinced him.
Ice Cube didn't like the 'Poetic Justice' character, Lucky
Ice Cube told his own version of why he turned the movie role down during an interview with Big Boy. "I turned down the Tupac role," he said. He told the radio host that Singleton contacted him and offered him a nice amount of money for the part. But that was before he showed Ice Cube the script.
"So, when I read it, I only had one problem with it, and he didn't want to change it," Ice Cube explained. "The problem was I didn't think me playing Tupac that I would kick my homeboy out the car for a girl I just met when we got to Oakland. I didn't think that was cool. To me, it made the character kind of a sucker."
Ice Cube added that Tupac killed it, and he's glad he did it. Then he dropped another tidbit: He was approached to play O-Dog in Menace II Society. Ice Cube passed on it because he didn't want to be typecast, and that role ultimately went to Larenz Tate.
Tupac loved playing Lucky in 'Poetic Justice'
Poetic Justice dropped in July 1993, marking Tupac's second feature film. It's a role that he relished, and he described the character Lucky as ambitious and hardworking.
Tupac once told E News! that playing Lucky was therapeutic. "It was therapeutic for this period in my life. I needed to do a part like this," he said. "It would let me look inward to see where I was as a person—as a human being. And it left me with some good foundation to move on. I like to think that I do my thing for the young Black man. This is just another way since my rapping is geared mostly toward a certain crowd."
Poetic Justice turns 28 this year, and fans can stream the film on BET+, Apple TV, or Amazon Prime.
RELATED: Tupac Shakur's Claim That Janet Jackson Demanded He Take an AIDS Test for a Love Scene in 'Poetic Justice' Was a PR Stunt