Ice-T Says Being a Rapper is the Most 'Dangerous Occupation' Amid Young Dolph's Murder
As fans and loved ones of Young Dolph grieve his unexpected death, many are speaking out in opposition to senseless violence within Black and brown communities, as well as in the hip hop culture. Now, hip hop legend Ice-T is calling rapping the "most dangerous occupation." Dolph is the latest rapper to be gunned down, with rappers Nipsey Hussle and Pop Smoke as two major rappers in recent years to lose their lives to gun violence.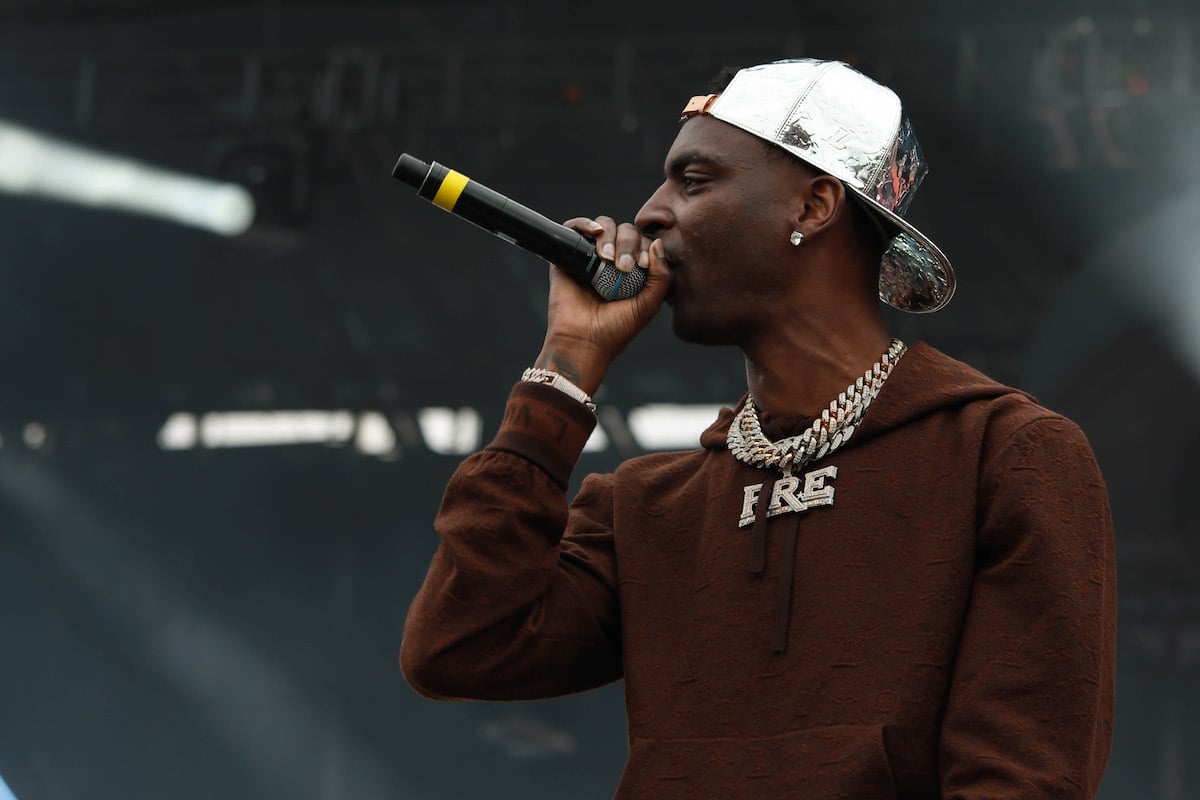 Ice-T says rappers have the most dangerous occupation
Law & Order: SVU star Ice T knows isn't foreign to street life. He used hip hop to turn his life around and transition into one of the pioneers of gangster rap. Per the rapper turned actor, music changed his life for the better. Though he says street life is dangerous, he now believes that being a rapper is more dangerous than selling drugs or doing criminal activity. Per Ice-T, rappers have a target on them due to jealousy.
Related: Who Is Young Dolph's Girlfriend, Mia Jaye? How Many Kids Did They Have?
He took to Twitter to share his thoughts about the dangers hip-hop artists face in the wake of Dolph's murder. "ICE COLD Fact: When I was coming up, Being a Drug Dealer was the most dangerous occupation. Now it seems like being a Rapper is… smh No cap," he tweeted.
In a separate tweet, he shared video clip of fellow Boosie talking about rappers being killed in their hometowns. "Most rappers die in their own city," Boosie says in the video clip. "It's a fact. And uh, you know, you have haters who was in school with you and they mad cause they was in that third grade with you, but they don't have that same hustle as you. You know they hate you for no reason. They hate you for your success."
Investigators continue piecing together what happened to Young Dolph
On Wednesday, Nov. 17, Dolph's two unknown assailants fatally shot Dolph as he waited for cookies in a local Memphis bakery. Reports reveal that Dolph was in town only for a few days to host a turkey drive for the community for those in need of Thanksgiving dinner.
Related: Why Yo Gotti Is a Person of Interest in Tuesday's Young Dolph Shooting
There were three bakery employees working at the time of the shooting. They say the rapper was talking on the phone and had no idea what lied ahead when the shooters approached and shot from a distance. Police believe it's a targeted attack.
Video surveillance of the shootings has been released and police are asking for anyone to come forward with information on the suspects. There's also been several video clips and photo clips released of the alleged getaway car. Local witnesses report that the car was left abandoned at a home and picked up by police for testing.
The rapper's family and friends are grieving his loss
Dolph, 36, leaves behind his longtime partner, Mia Jaye. The two have two children together and were together for over a decade.
Jaye took to Instagram the day after Dolph's murder to thank his fans for their support. "Thank you to everyone for all of your prayers, love, support, calls, messages… I may not see them all but when my eyes are not full of tears. I catch… a few. Nonetheless, all the genuine positive vibes, energy, and prayers are welcome… because lord knows I need them," she wrote. Gospel great Donnie McClurkin's "We Fall Down" played in one of the posts.
A slew of Dolph's musical peers sent out their condolences and fond memories of the rapper. Some notable tributes include Monica and Megan Thee Stallion. Stallion skipped out on the American Music Awards on Nov. 21, citing an unexpected personal issue. Many believe Stallion is taking time off to grieve Dolph's death as the two were close friends.