Sarah Michelle Gellar Recalls Iconic 'Buffy the Vampire Slayer' Moments, Giving Fans the Perfect Excuse to Rewatch the Show
'Buffy the Vampire Slayer' star Sarah Michelle Gellar has been highlighting the show's relatable moments on her Instagram during the coronavirus pandemic.
It's been more than 23 years since Buffy the Vampire Slayer first premiered. The hit series is about a heroine (played by Sarah Michelle Gellar) who has abilities far beyond that of the ordinary teenage girl. With help from her friends, she defeats vampire, demons, and every other supposedly mythical creature, all while attempting to have a "normal" young adulthood.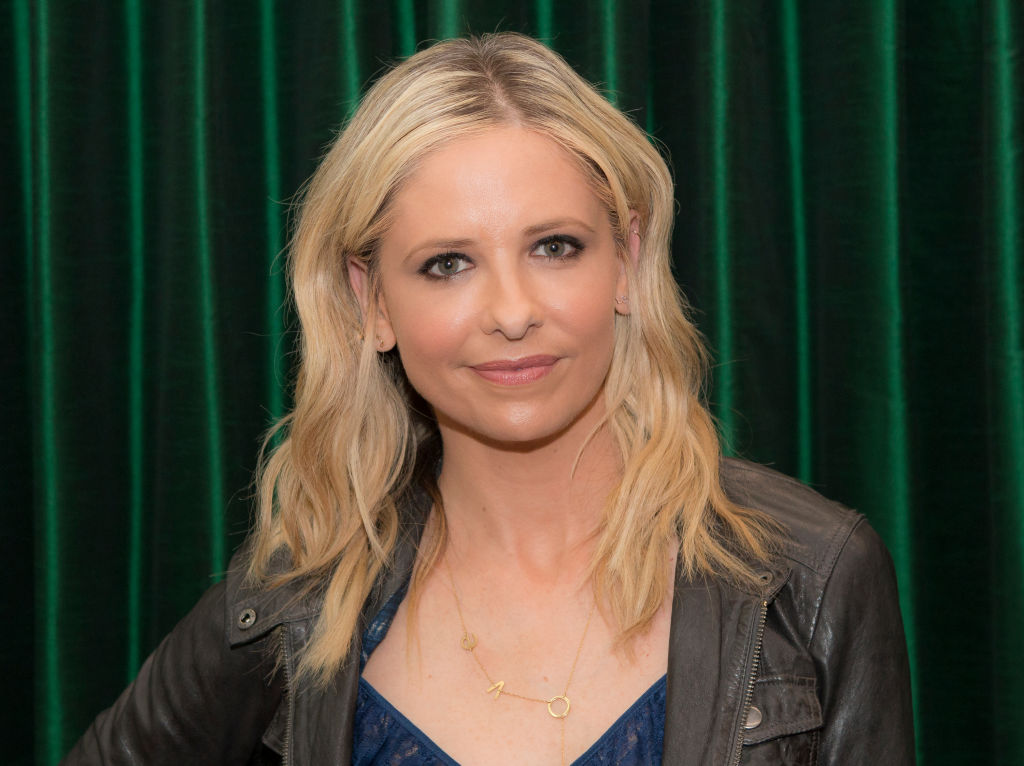 Today, Gellar is still acting, though she's also become a mother to two kids with actor Freddie Prinze Jr. and runs a company. She still looks back on the pivotal role fondly and supports a Buffy reboot. Gellar has even found the character to have many relatable moments that she's referenced during the coronavirus pandemic. See for yourself.
No prom for Buffy
The Buffy Season 1 finale is titled "Prophecy Girl." In it, Buffy desperately wants to go to the prom like any other high school student. But instead, she has to fulfill her duties as the slayer and take on the season's "big bad," the Master.
Gellar channeled her character's look from nearly 23 years ago, donning what appears to be the same (or a very similar) white gown, as well as the leather jacket she puts on for battle. "All dressed up and nowhere to go," she captioned it. For high school students who are missing their own proms, this is a great message about making the most of the situation.
Sometimes you just need a good cry
As Gellar is, like many parents, homeschooling her children right now, she's struggling a bit. And she's related her frustration back to a couple of the rare moments from the show in which Buffy — who is, after all, human — broke down.
The most recent gif, above, is from the season 5 episode "Triangle." In it, Buffy is reeling from her breakup with Riley, and cries while telling her friends how happy she is for them in their own relationships. The other, below, is from "Dead Things" in season 6. Buffy cries to Tara (Amber Benson) as she confesses that she's been sleeping with Spike (James Marsters).
Buffy's tragic bangs
Another frustration we can all relate to is not being able to get a haircut during this time. While it's not worth breaking the stay-at-home orders, Gellar's thoughts of cutting her own hair were stalled by the above image of her less-than-flattering bangs in the season 3 episode "Amends." They were only present for the one episode but, nevertheless, are a startling reminder to stay away from the scissors.
When will things be 'Normal Again'?
Most conversations these days end with the idea that the world must go back to "normal." But what is that, exactly? Gellar shared a gif of Buffy upset during the season 6 episode "Normal Again," in which the slayer faces a very unique struggle.
In the episode, after fighting a demon, Buffy finds herself "waking up" in a world where she's in an insane asylum, and everything she knows to be true is a delusion. The end sees her return to "her world," but the message is clear: What's "normal" is all relative.
The yummy sushi pajamas
Buffy has faced "the end of the world" more times than she can count. In our reality, however, this apocalyptic event is dealt with by staying home in our pajamas (ala the season 4 episode "Goodbye Iowa") rather than grabbing a denim jacket and a supernatural weapon (as seen in the final two episodes, "End of Days" and "Chosen"). Sometimes, the yummy sushi chooses you. So stay home and rewatch Buffy the Vampire Slayer.