Iconic Film Composer John Williams Admits He Could be Retiring After 'Indiana Jones 5'
John Williams is one of the most accomplished film composers of all time. From Star Wars to Harry Potter, he continues to work and turn in some incredible movie scores. However, John Williams recently shared that he may be ready to retire after Indiana Jones 5. 
John Williams is one of the greatest film composers of all time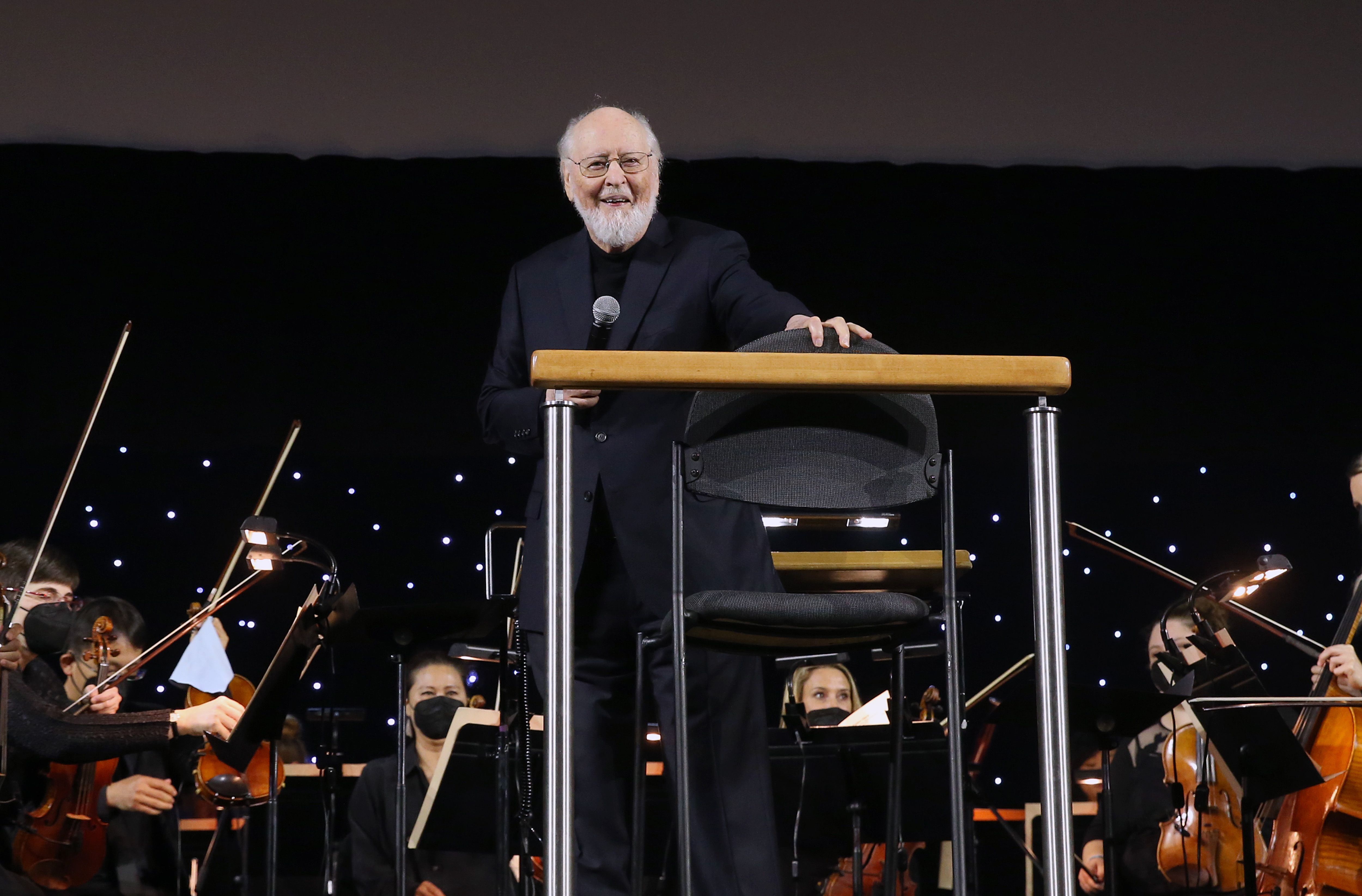 If there is ever a debate on who the greatest film composer is, John Williams has to be one of the contenders if not the winner. No other composer has the number of iconic music that Williams has. The composer created the music for Star Wars, Indiana Jones, Harry Potter, Jurassic Park, Superman, and Home Alone. He has been nominated for 52 Academy Awards and has won four for Jaws, E.T., Schindler's List, and Star Wars.
Williams always does great work, but his best could be his collaborations with director Steven Spielberg. Spielberg is a phenomenal director, but his movies are elevated by Williams' music. The two have worked together on many films including the Indiana Jones movies, Jurassic Park, E.T., Jaws, Close Encounters of the Third Kind, Lincoln, Saving Private Ryan, and Catch Me If You Can.
John Williams could be retiring after 'Indiana Jones 5'
Williams is still working at 90 and is returning to compose Indiana Jones 5, once again starring Harrison Ford. Speaking with the Associated Press, Williams seems to hint that this could be the last movie he works on, possibly following Ford who said this would be his last Indiana Jones movie. 
"At the moment I'm working on Indiana Jones 5, which Harrison Ford — who's quite a bit younger than I am — I think has announced will be his last film," Williams said. "So, I thought: If Harrison can do it, then perhaps I can, also."
Williams hasn't composed a score for a movie since Star Wars: Episode IX — The Rise of Skywalker in 2019. While Williams has confirmed that he is not going to work on any future Star Wars movies, he did compose the theme for the Obi-Wan Kenobi series.
The composer would work again if asked by Steven Spielberg
Fans of Williams' music could be disheartened by this news, but there is still hope. While he could be retiring soon, the composer did indicate that he would not say no to Spielberg if he asked him to compose one of his movies.
"It's been 50 years now. Maybe we're starting on the next 50," Williams shared. "Whatever our connections will be, whether it's music or working with him or just being with him, I think we will always be together. We're great, close friends who have shared many years together. It's the kind of relationship where neither one of us would ever say no to the other."
Williams is collaborating with Spielberg once more on The Fabelmans, a semi-autobiographical movie about the director's childhood. The Fabelmans is scheduled for a limited theatrical release on Nov. 11, 2022, before expanding nationwide on Nov. 23.
Indiana Jones 5 is swinging into theaters on June 30, 2023.
RELATED: Why 'Indiana Jones' Movies Will Never be Made Without Harrison Ford