Iconic 'Grease' Jacket Mysteriously Returned to Olivia Newton-John by Anonymous Fan
Here is the scoop on the jacket worn by Olivia Newton-John in 'Grease,' and how it came back into her possession.
In 1978, the classic musical movie, Grease, hooked fans with catchy tunes and sugary sweet teen romance. Original songs, dance moves, catchphrases, and even unique clothing pieces became synonymous with Grease. And there is an interesting story surrounding one particular item from the movie — a jacket worn by Olivia Newton-John.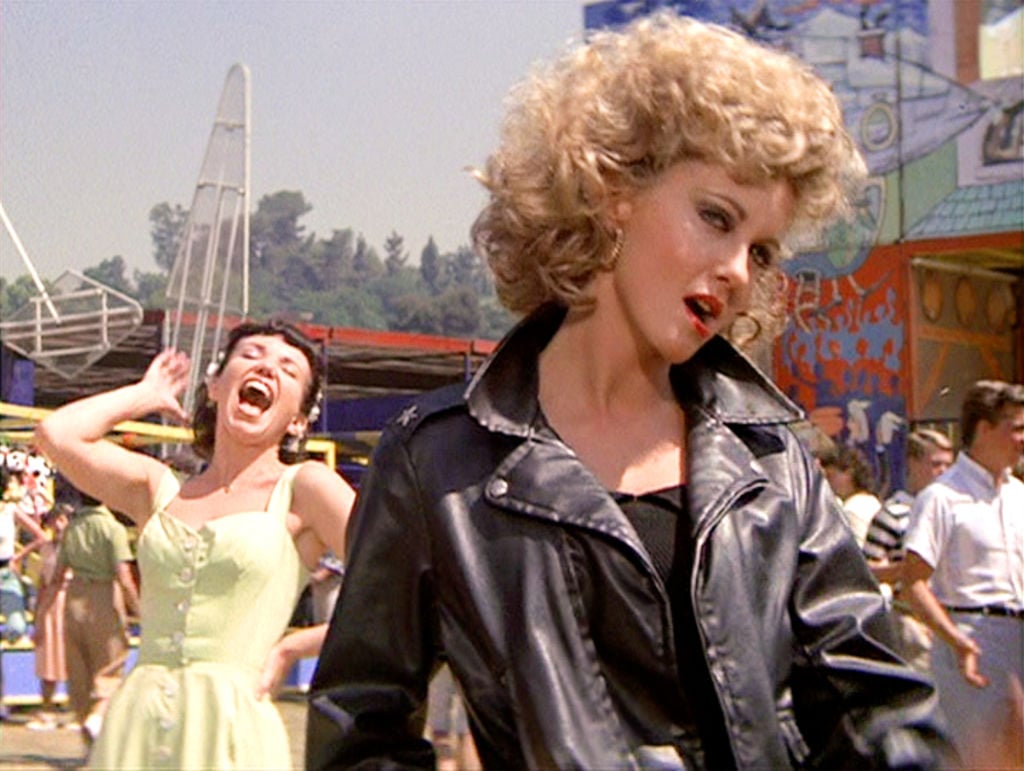 The 'Grease' jacket that Olivia Newton-John wore in the film was significant to the ending
In Grease, Newton-John portrays a squeaky-clean girl named Sandy. In the story, the blonde goody-goody has a crush on a leather-clad classmate named Danny, played by John Travolta.
In the climax of the film, Danny alters his appearance to gain Sandy's attention, while Sandy gussies up in a black leather outfit to turn Danny's head. "Tell me about it, stud," she purrs. In a fit of excitement, the teens burst into the final song and dance number, "You're the One that I Want," and Sandy and Danny fly off into the great blue yonder in a slick convertible.
The jacket that Sandy wears in the scene became one of the most iconic pieces of wardrobe in cinema. From spoofs to homages to Halloween costumes — that jacket is legendary.
Olivia Newton-John auctioned the famous jacket for charity, but then it was returned to her
Newton-John's most famous on-camera role was as Sandy in Grease. But off camera, she has become a beacon of hope for cancer survivors. The actress and philanthropist has been open about her cancer diagnosis, including her third round with the disease. She also created the Olivia Newton-John Cancer Wellness & Research Center in Melbourne, Australia, her hometown.
In a recent fundraiser for the cancer center, she auctioned $2.4 million worth of personal items, including Grease movie memorabilia. According to NBC, the winning bid for the famous leather jacket that Sandy wore at the end of the movie was $243,200. The news outlet also reported that the winning bidder has since returned the jacket to Newton-John.
The mysterious auction winner, who prefers to remain anonymous, hand-delivered the jacket to Newton-John on camera. In the video, with his face blurred to disguise his identity, he presented the jacket in a box covered in bright pink gift wrap and offered this explanation:
"This jacket belongs to you and the collective soul of those who love you, those for whom you are the soundtrack of their lives. It should not sit in a billionaire's closet for country club bragging rights. For this reason, I humbly and respectfully return it to its rightful owner, which is you."
Fans can stream 'Grease' now
Grease was released in theaters in 1978 but still holds up as an entertaining musical romp that appeals to fans' sense of nostalgia. The film holds a Fresh Rating on Rotten Tomatoes with a respectable 75% on the Tomatometer. Viewers rate it even higher with an 87% Audience Score. Grease fanatics who want to re-watch the love story are in luck. The movie is available to rent or purchase from various streaming platforms, including iTunes, FandangoNow, and Amazon Prime Video.