These Iconic Photos of Steve Jobs Show His Powerful Influence on the Technology Industry
Steve Jobs was one of the most innovative, most intelligent people to ever live. He took a small idea and turned it into the world's first trillion-dollar company. Although he only lived to be 56, Jobs created an empire with Apple, and the company was the first in the world to be worth $1 trillion. These iconic photos show the powerful influence Jobs had on the industry.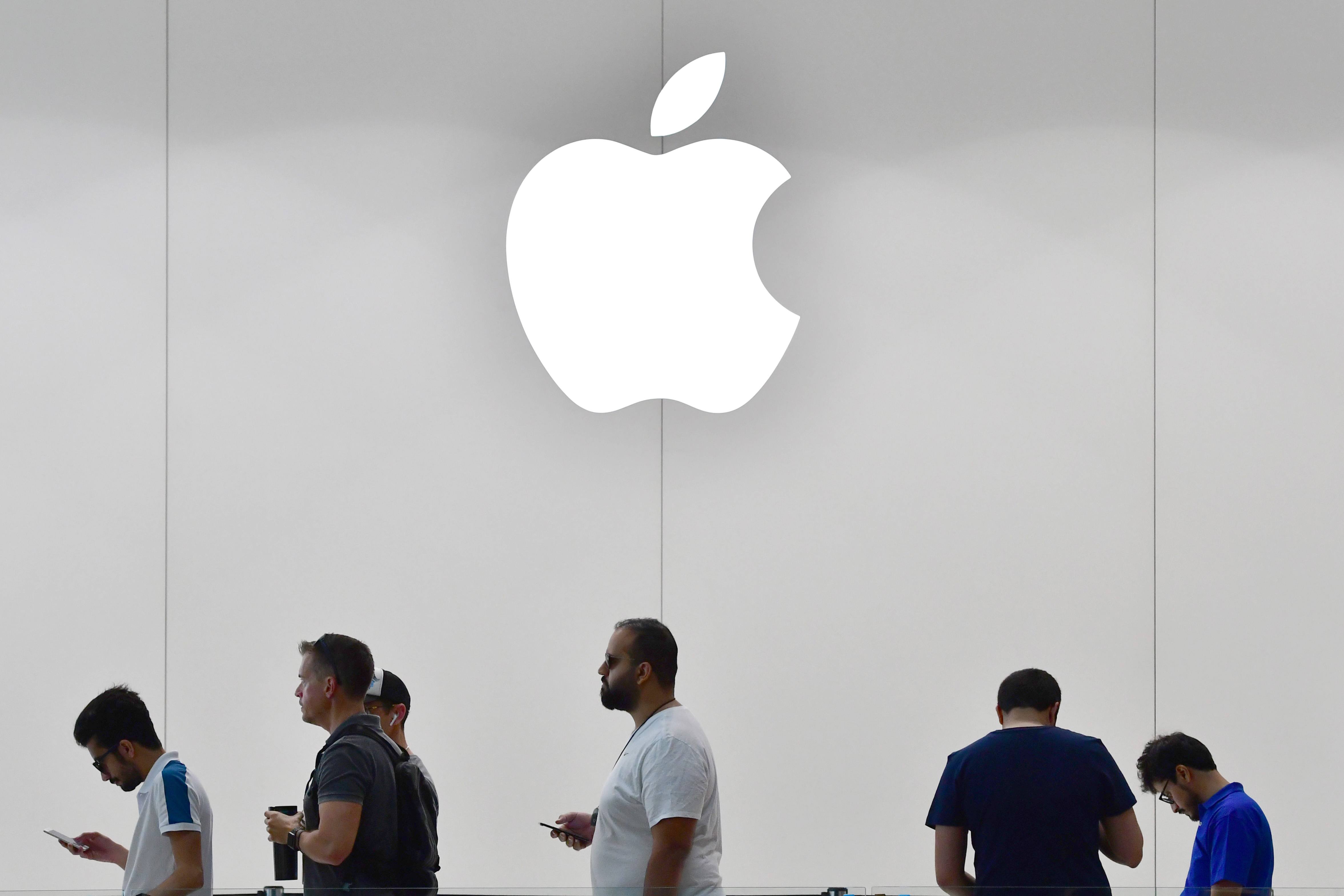 1976: Steve Jobs and Steve Wozniak found Apple Computer, Inc.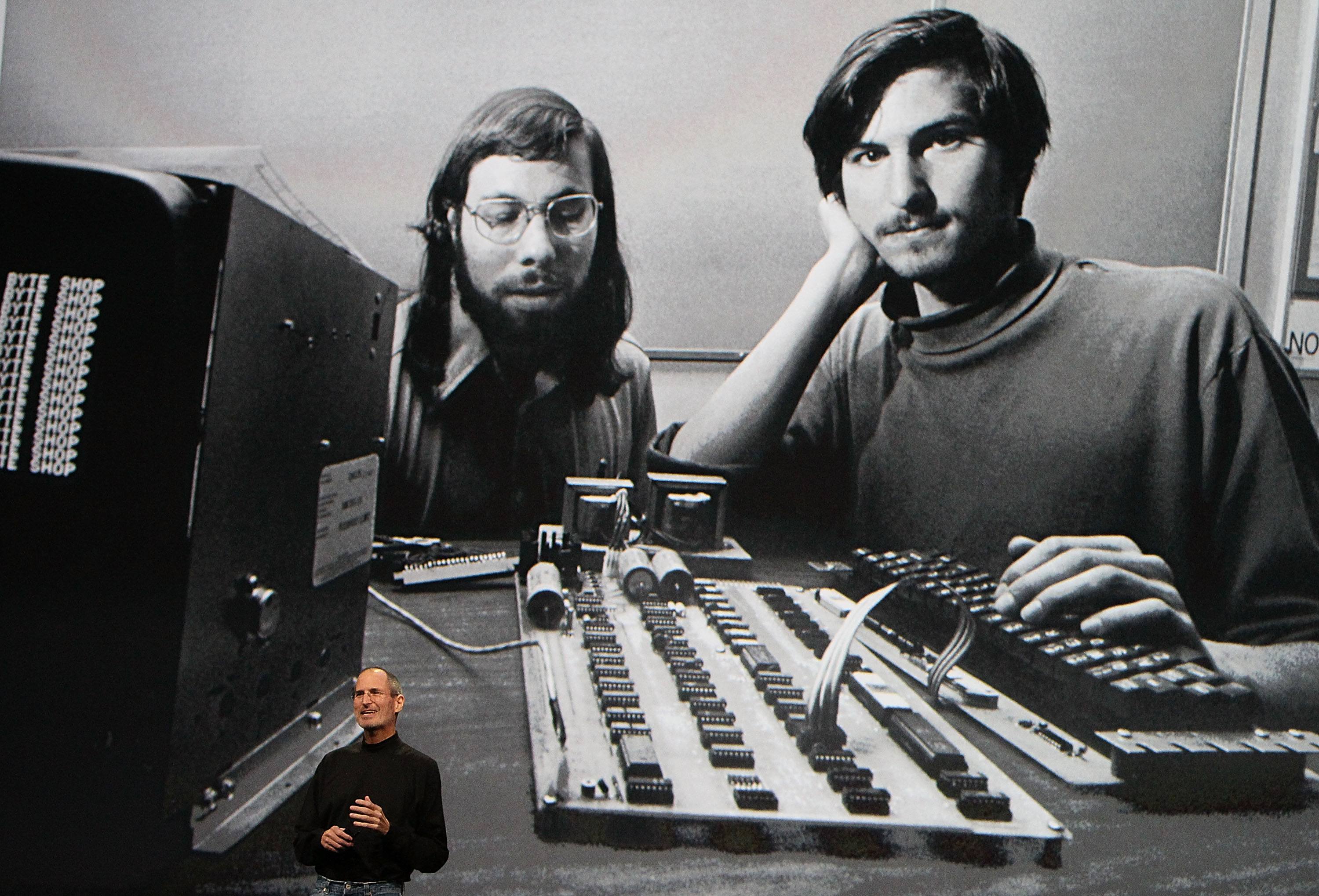 Steve Jobs was born and raised in San Francisco and attended Reed College — up until he decided to drop out. He eventually traveled the world for a bit before partnering with Steve Wozniak to found Apple Computer, Inc. Wozniak had invented a computer, known as Apple I, and wanted Jobs to work with him on developing the company that would market it. Jobs shared the above photo at an Apple conference (decades after it was taken), showing where the two started and how far they've come.
Next: This invention put them on the map.
1976: Jobs and Wozniak saw major success with the second computer, Apple II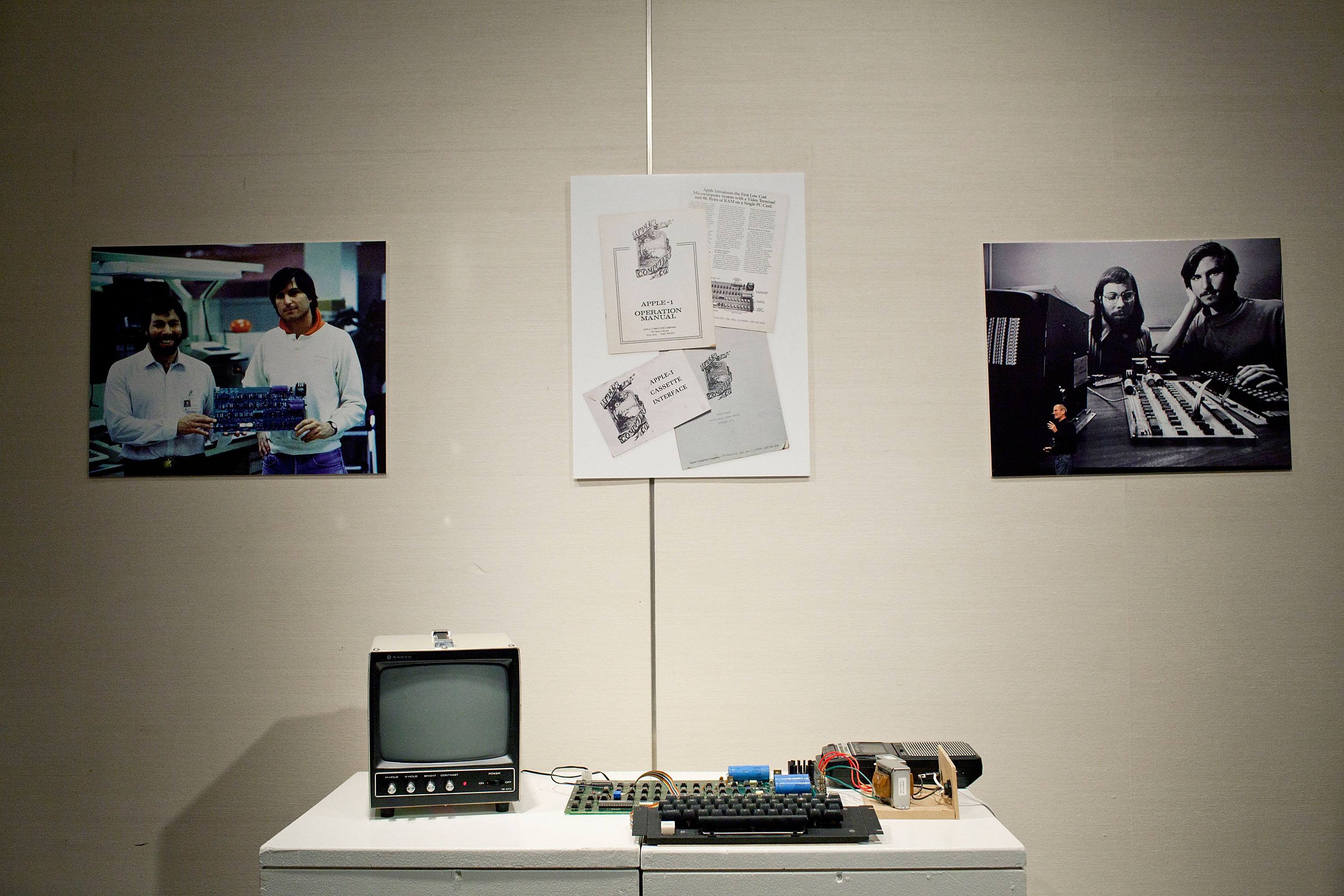 This is where the fun — and a lifetime of hard work — really started. In 1976, Steve Jobs and Steve Wozniak developed the first-ever Apple computer inside Jobs' childhood home. This computer differed from any others at the time because it was technically a "microcomputer" meant for a single person. While bigger computers had already been invented, technology of this caliber had been unheard of before. Jobs and Wozniak pioneered possibly the biggest-ever change in the technology industry.
Next: Two decades later, Apple hit a funk.
1997: Jobs notes a big financial loss, but plans only financial gain for the future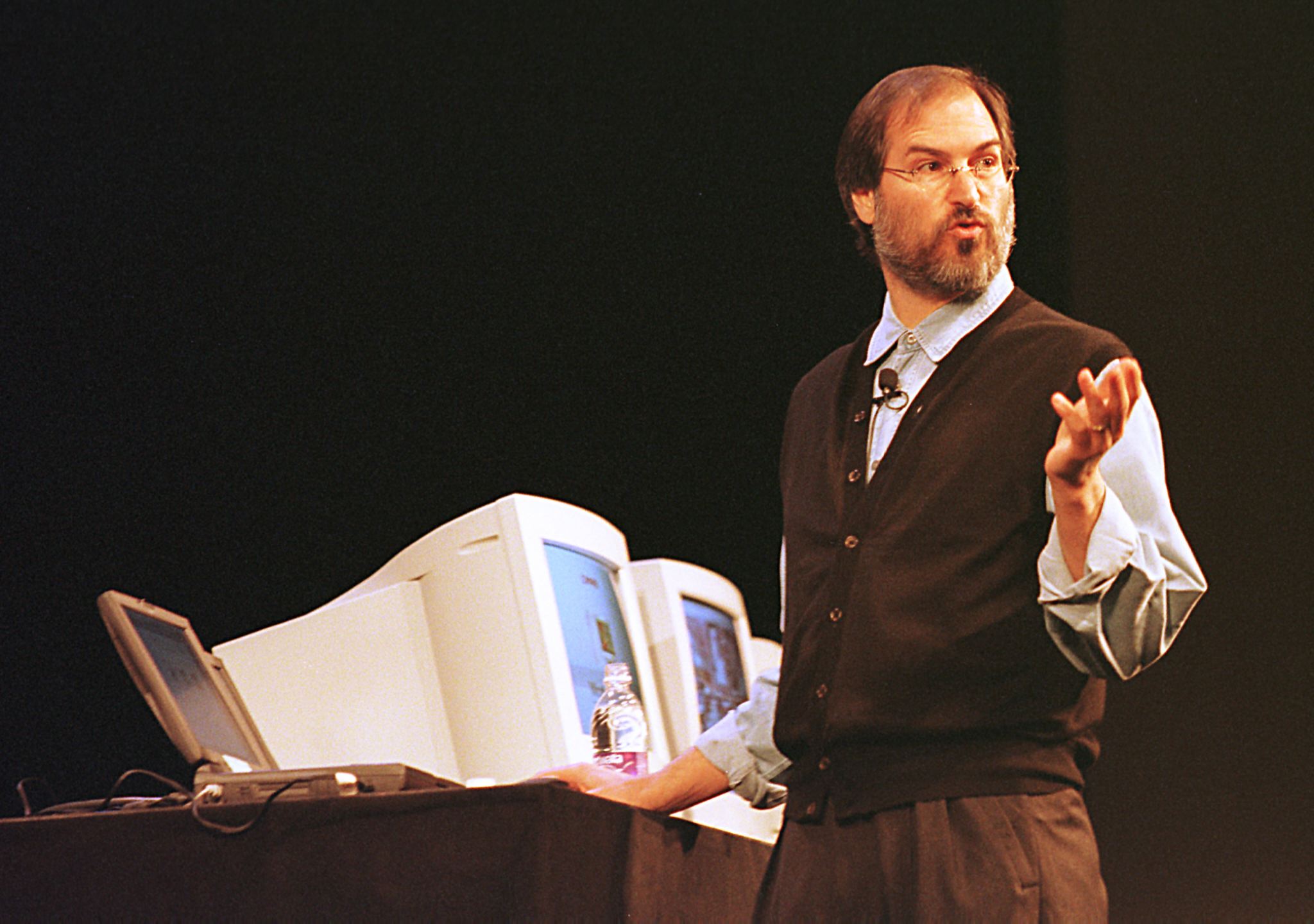 By now, Apple has made a big name for itself — but it was still an uphill battle. In the late 1990s, the company wasn't where it wanted to be financially, but Jobs vowed he had a plan to bring the success he'd initially expected. The company reported losses of 30% in 1997 compared to 1996. In the above photo, taken in 1997, Jobs speaks at a press conference about the future of his company. At this point, he had established himself as a force to be reckoned with thanks to the development of his next-level computers and software.
Next: Jobs sees the financial success he had hoped for.
January 1998: Jobs reports that the 1998 first-quarter profits should exceed $45 million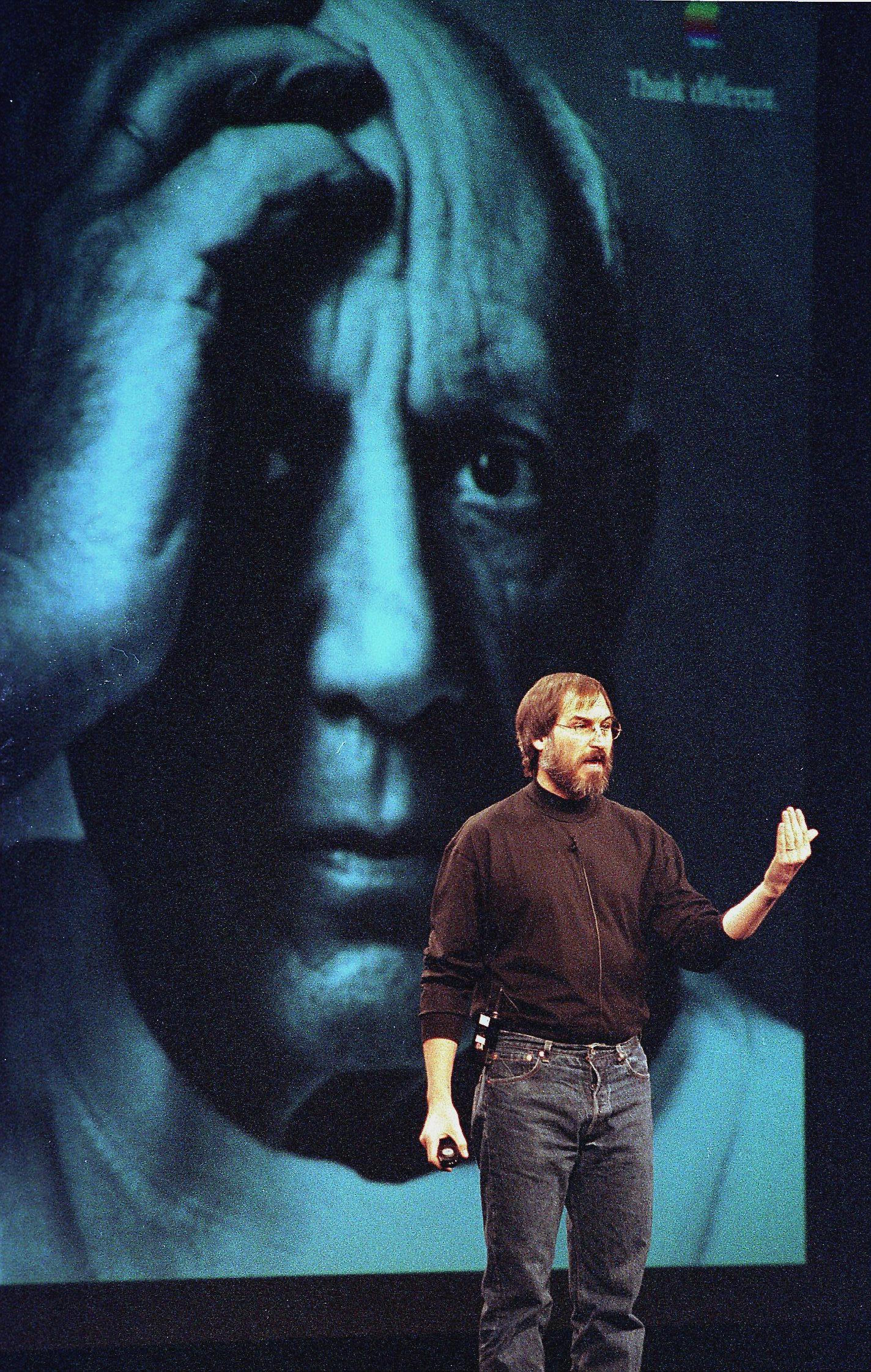 Apple took a financial hit in 1997– it lost money compared to its 1996 earnings. But Jobs had ideas up his sleeve to turn the company around and take it to a new level. During his Keynote Address at the MacWorld Expo in 1998, Jobs explained that the company's first-quarter profits for 1998 should exceed $45 million — proving the tech wizard was right not to give up on his company.
Next: Over time, Jobs' computers became more and more of a household need.
January 1999: Jobs takes the desktop computer to new heights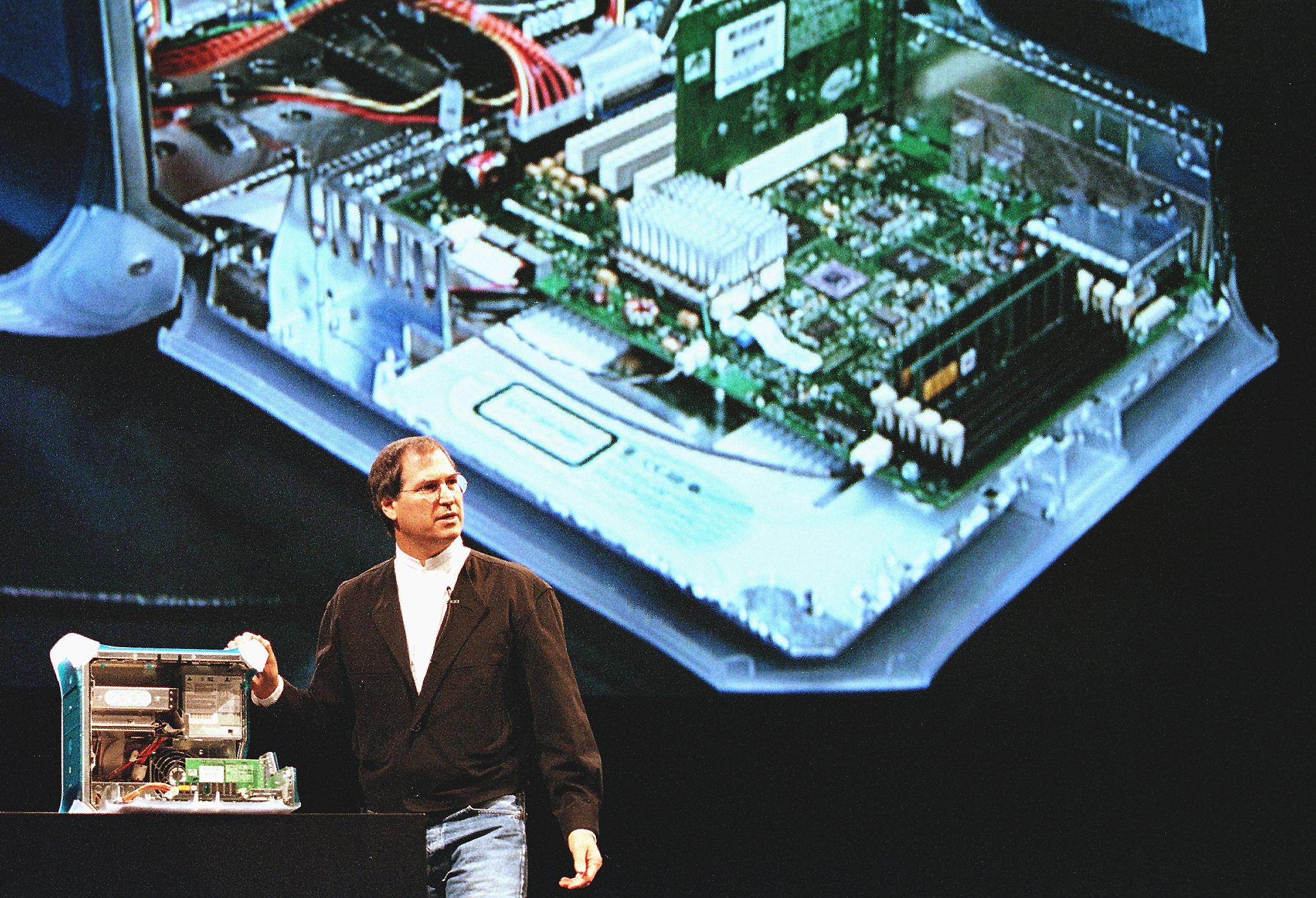 The Macintosh G3 is a desktop that was in production from 1997 until 1999. The above photo, taken in 1999, shows Jobs introducing a new and improved version of the G3. When the G3 came out, Jobs previously had eight different Macintosh models, but he cut it down to three. Jobs was about simplifying technology, not complicating it. He believed that cutting down the number of available models would simplify the company overall, plus improve people's lives. Today, Apple still has far fewer models than rival companies.
Next: This computer changed the desk top game once again.
October 1999: Jobs' 1999 iMac set the stage for modern technology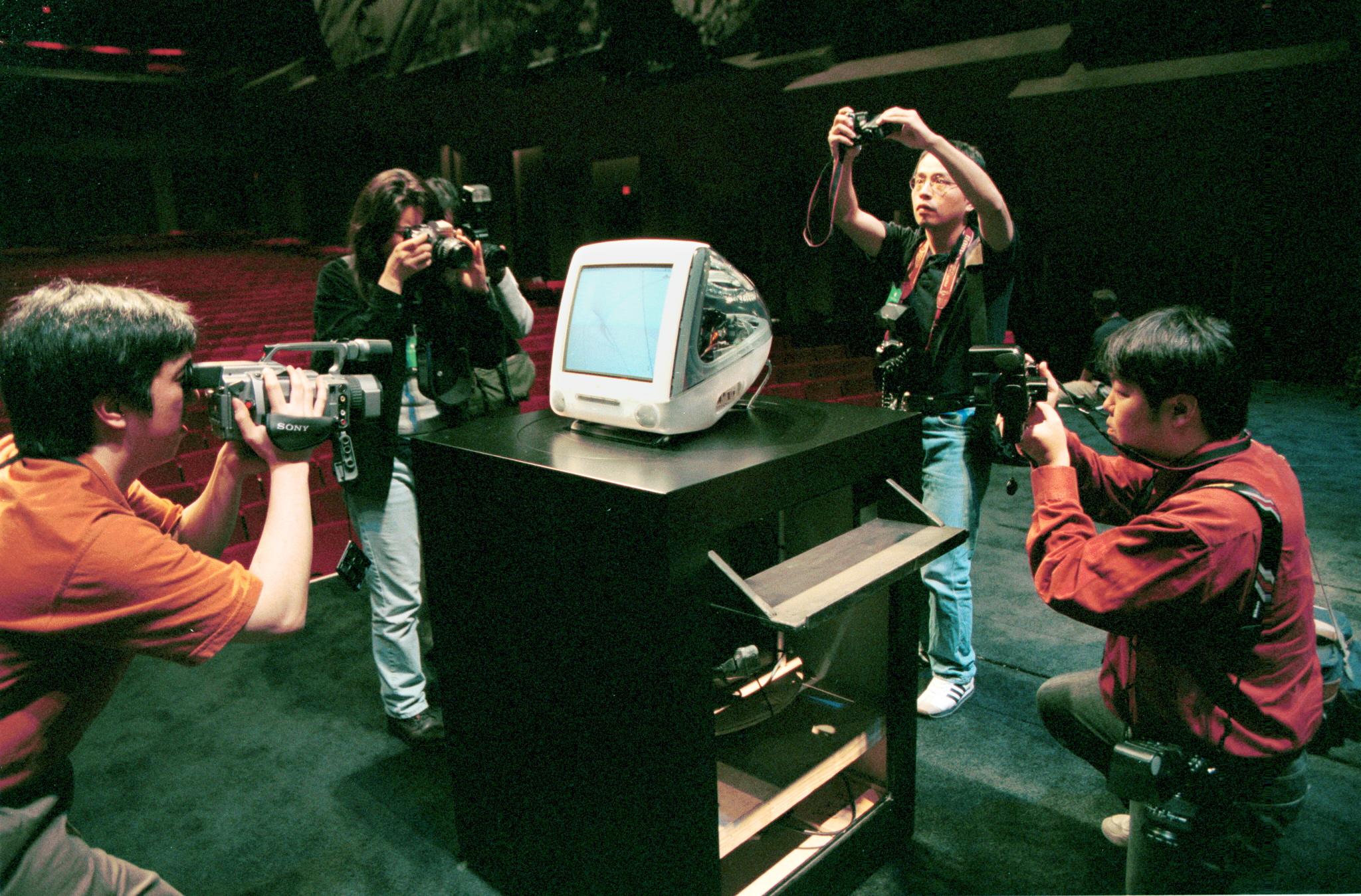 1999 was the year of the Apple. Jobs' newest technological advancement came in a much smaller package than other computers of the same day, and it was known as the iMac. Although the iMac technically debuted in 1998, the special edition in the photo above garnered worldwide attention. The iMac was years beyond other computers, since it stored all of its information in the same spot as the monitor; an advancement nobody saw coming. In the above photo, foreign media photograph the newest Apple model.
Next: Jobs goes international.
March 2002: Jobs discusses the newest iMac at a conference in Tokyo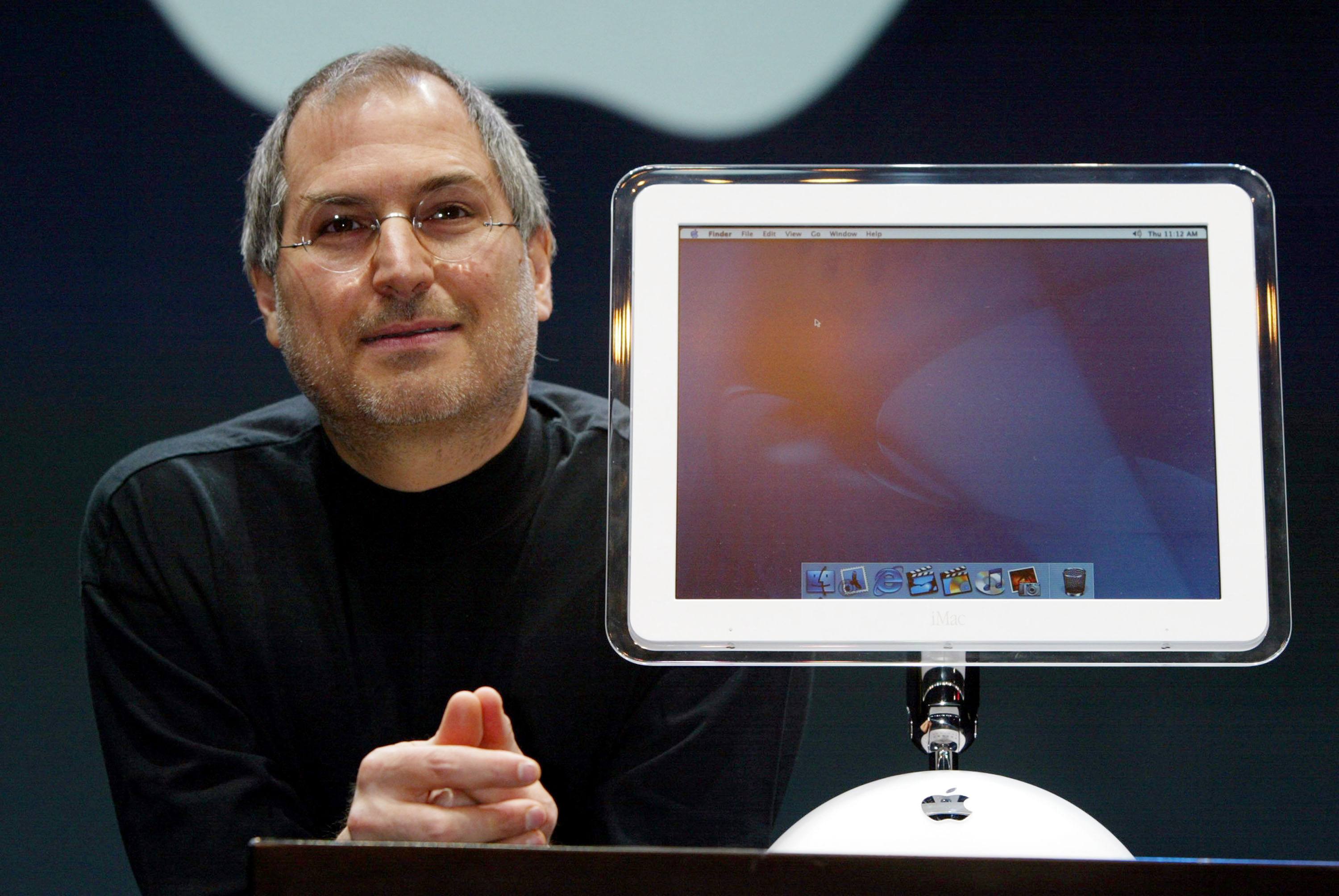 Jobs created better and better models of his computers through the years. This photo, taken in 2002, shows Jobs standing next to what was then his redesigned desktop Mac. But this time, Jobs is promoting his product at an Apple conference in Japan. Apple has become a worldwide sensation by now, and this particular event likely drew hundreds of thousands of visitors.
Next: NYC gets its first taste of Apple.
July 2002: The first Apple store in NYC opens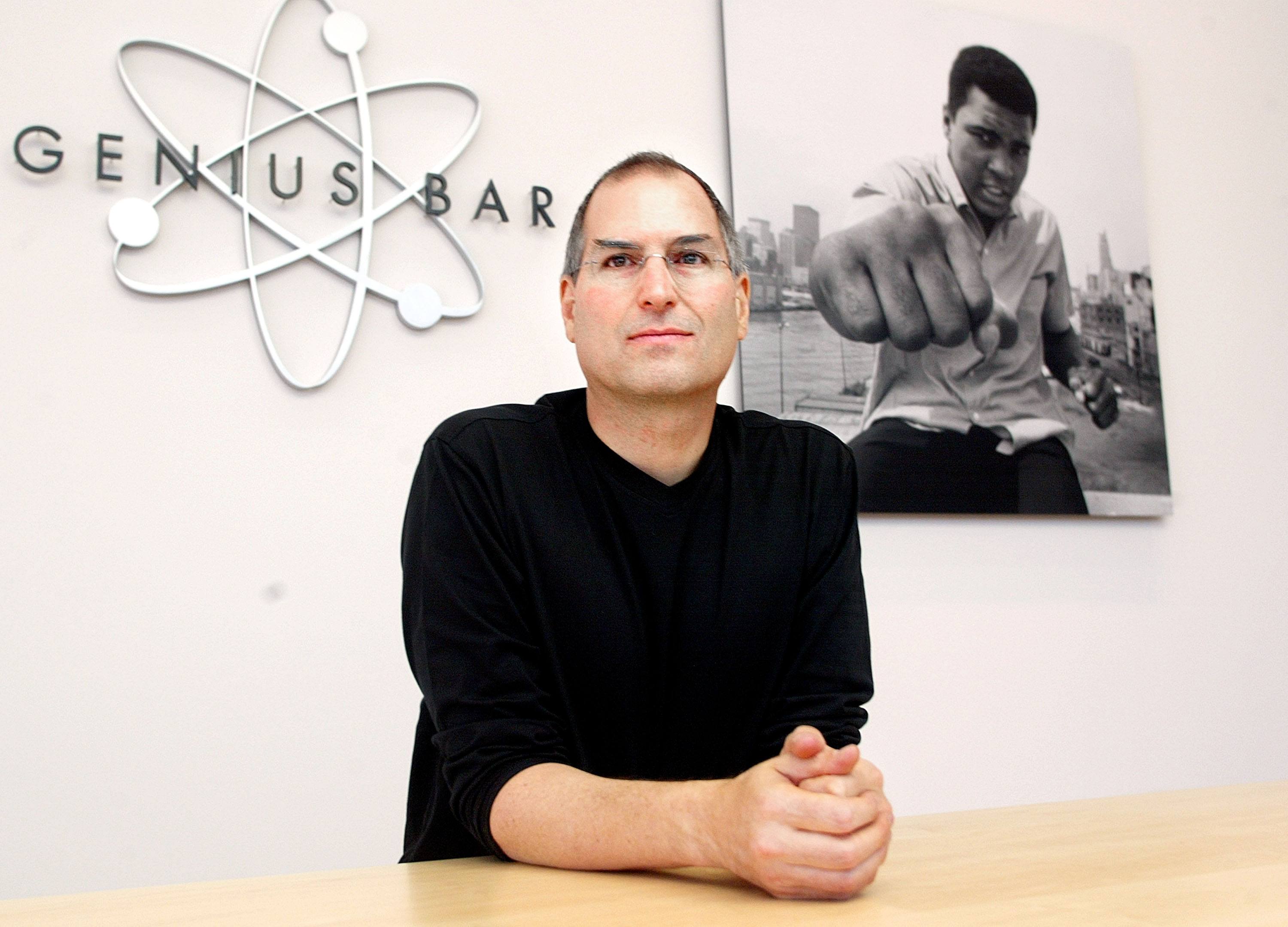 The original Apple store opened in 2001 in Fairfax, Virginia. But in 2002, Jobs launched the first New York City store, which opened in SoHo in July of that year.  Earlier that day, Jobs had announced a brand new iMac that would feature a 17-inch monitor. A new store opening in SoHo meant Apple products would be more accessible to millions of people. At this time, buying online was still nearly unheard of.
Next: Jobs reveals a new way to listen to music.
January 2004: Apple launches the mini iPod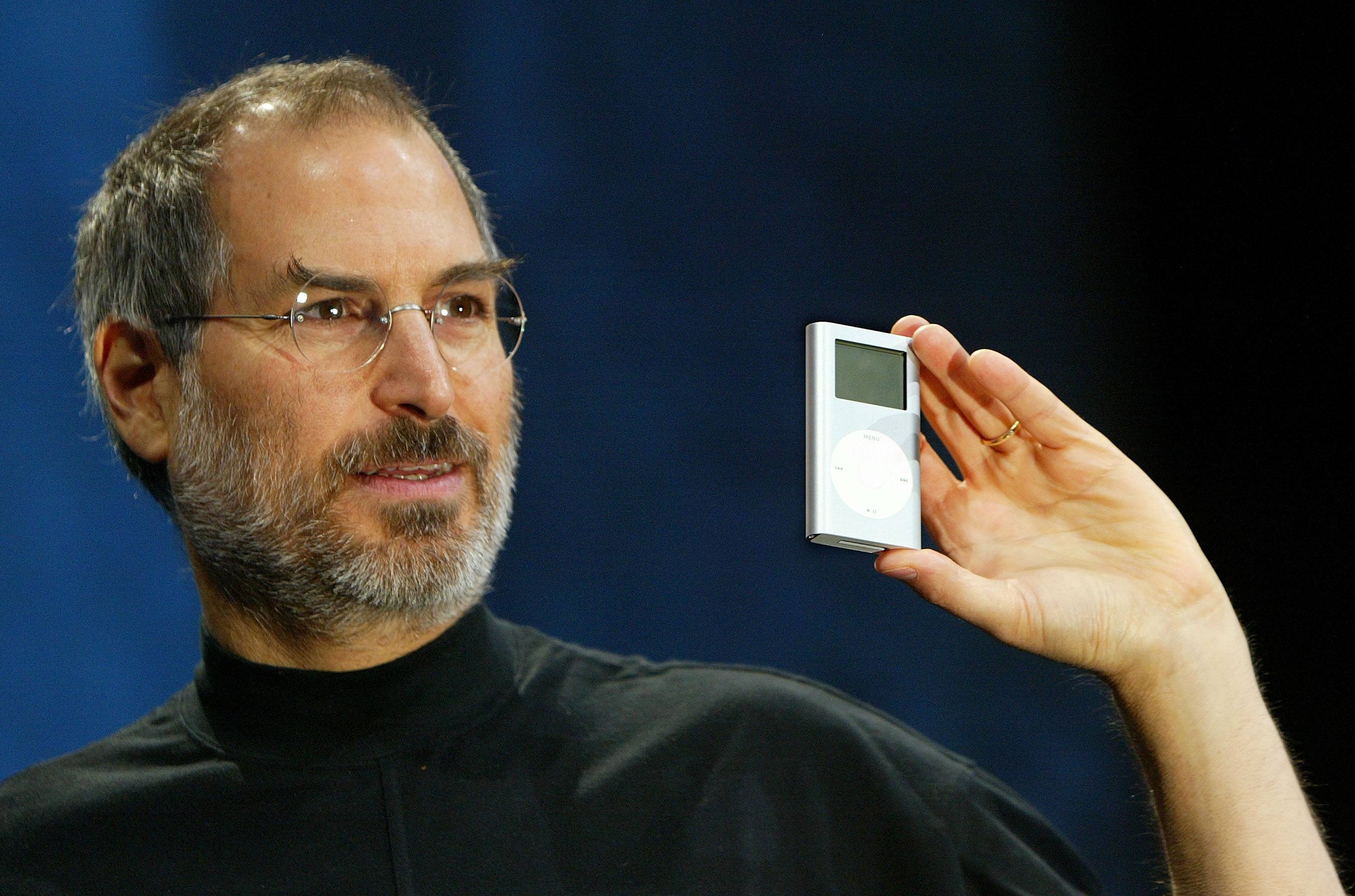 Apple had previously come out with the original iPod, which first launched in 2001. But Jobs decided to step things up by coming out with a model that would be less expensive (with less storage) and smaller for the everyday person: The iPod mini. In 2004, Jobs launched the newest, smallest version of the iPod. Since then, the iPod has taken many shapes and forms, from the Shuffle to the Nano to the Touch.
Next: Mobile phones were never the same after Jobs' next move.
January 2007: Apple launches the iPhone
When Jobs first launched the iPhone, he probably knew it would become one of the best-selling pieces of technology of all time. But the public didn't. With the launch of the iPhone, people became enamored with Apple's technological advances. But still today, this phone reigns supreme. The most recent version, the iPhone XS, still draws a massive fan base and creates lines outside of stores more than 10 years later.
Next: Jobs didn't stop at the phone.
September 2010: Jobs introduces a smaller version of Apple TV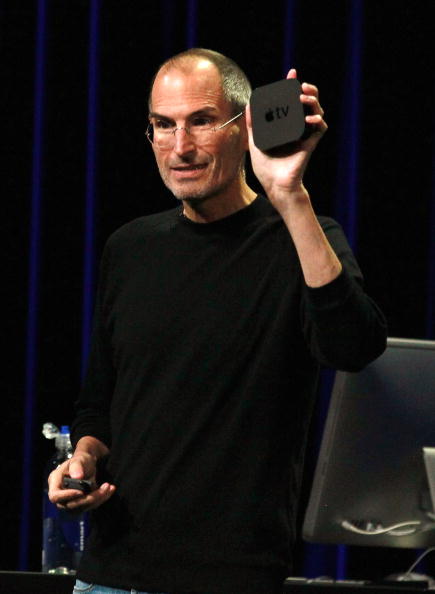 Jobs didn't stop at the iPhone. He took it one step further and launched Apple TV back in June 2007, the same year the iPhone made its debut. It was one of the first streaming devices to become popularized, and it's still available today. This photo, taken in 2010, shows Jobs promoting a brand new Apple TV device, which is smaller than the original. The fifth generation of Apple TV was launched in 2017.
Next: Jobs' computers were only getting smaller.
October 2010: Jobs launches a new operating system and the MacBook Air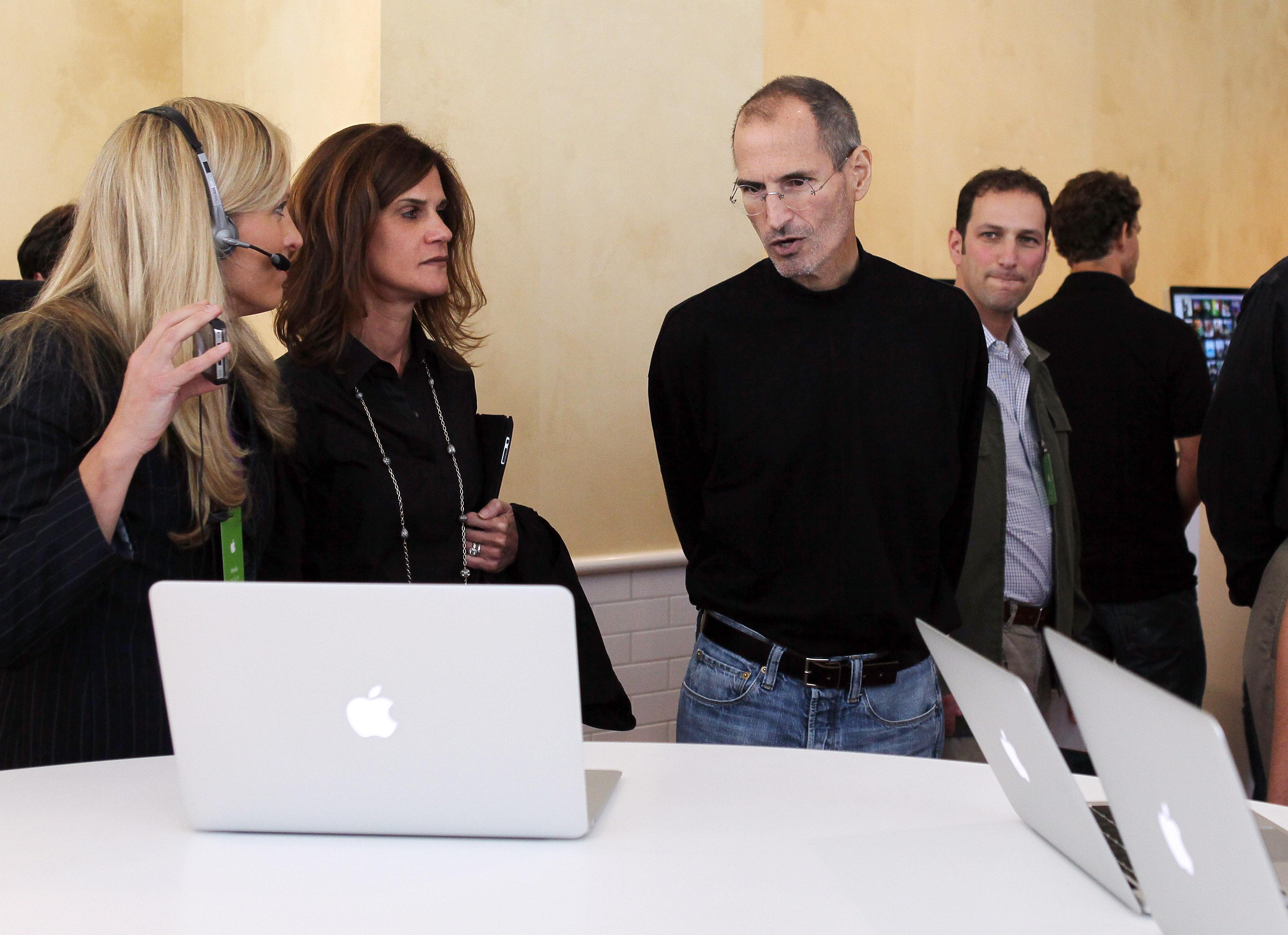 Just when you thought Apple's laptops couldn't get more innovative, the MacBook Air was born. The newest portable computer in Apple's collection made its debut in 2008 as the slimmest laptop ever created. This 2010 photo shows Jobs admiring a display of the updated version of the air (which looks very similar to the first but has a different operating system). At the same time, he launched the OSX Lion operating system for Mac computers.
Next: This new invention would give laptops a run for their money.
2010: Steve Jobs introduces the iPad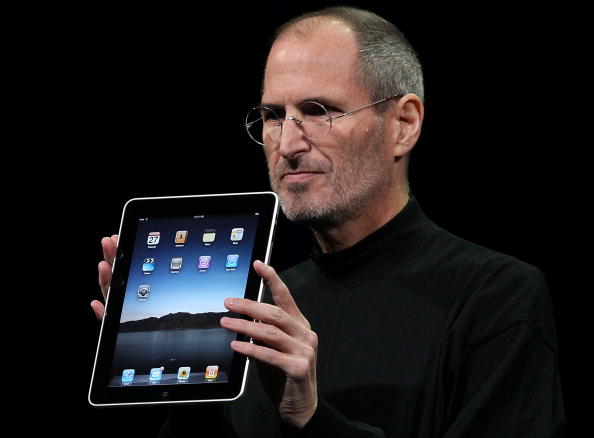 In 2010, Jobs came out of left field with something that permanently redefined computers: The iPad. It was the first of its kind, a product now known by other technology companies as a tablet and directly competed with laptops. It could do nearly everything a laptop could do, yet it was one giant touch screen. Eventually, attachable keyboards became available too, officially putting the iPad in the same league as the laptop. Now, several other technology companies have tablets on the market as well.
Next: While Jobs was changing the technology world, he was fighting a much bigger battle.
October 2011: One of the early iPods lays in memory of Jobs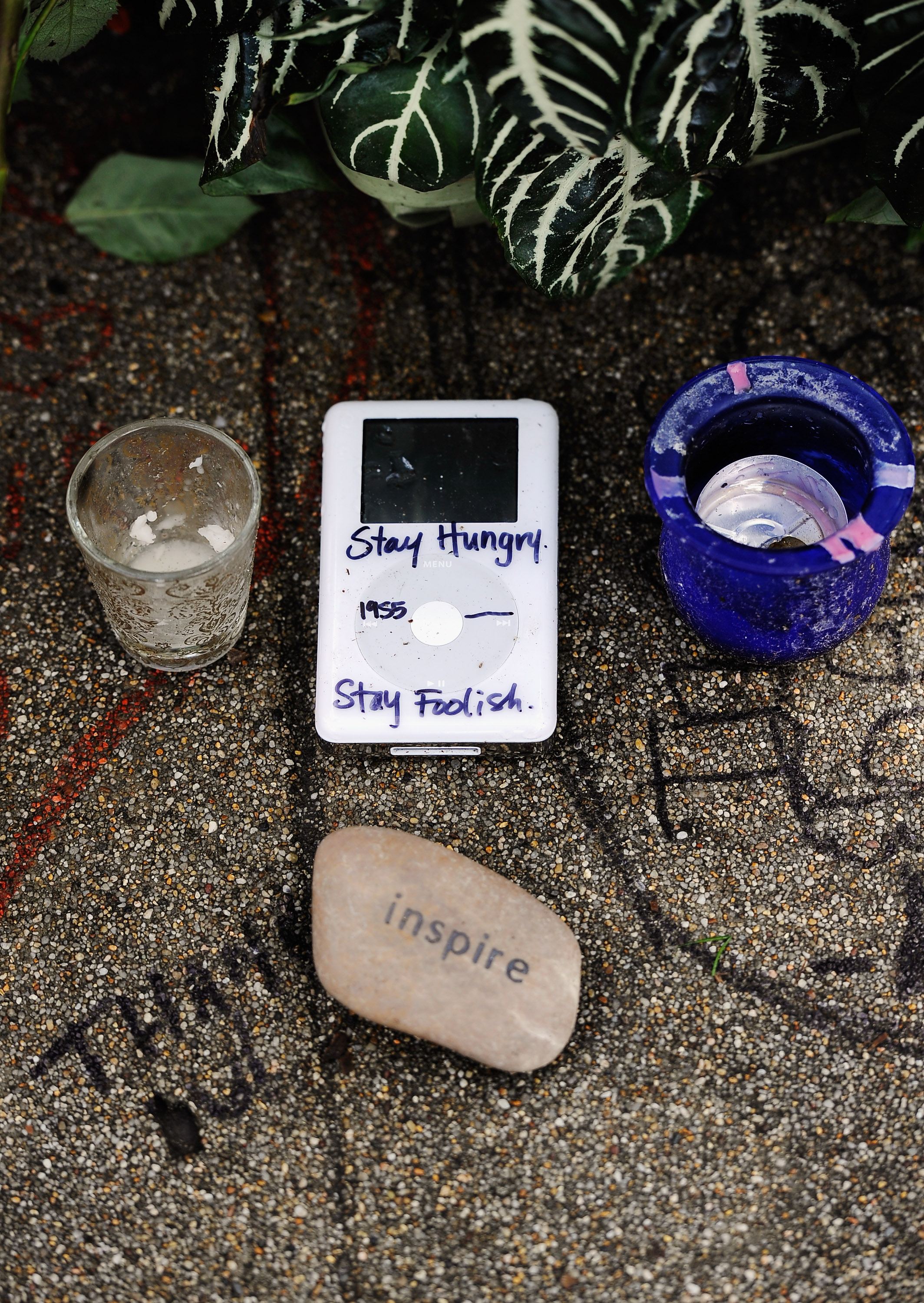 While Jobs was changing the world with his innovative technology, he was also battling something much more serious: Pancreatic cancer. And on October 5, 2011, he succumbed to the disease. He left behind a legacy — not to mention plenty of innovative products — along with many people who admired the technology wiz for his intelligence and work ethic. The iPod above reads, "Stay hungry, stay foolish," which is a line from Jobs.
Next: The community grew to love Jobs.
October 2011: Jobs' memorial shows the great impact he had on the tech industry and Americans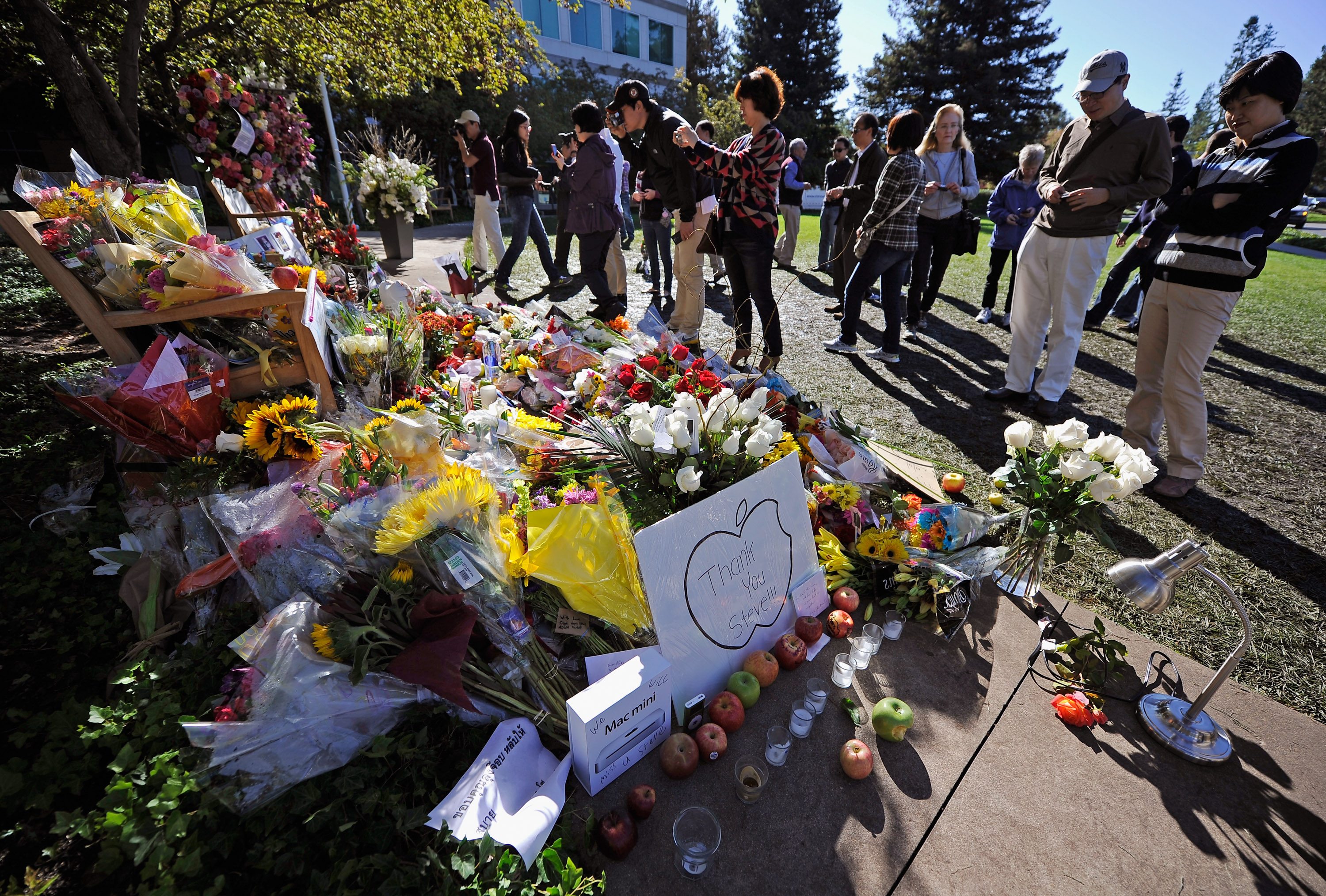 A memorial got started outside of Apple's Cupertino, California headquarters after Jobs passed. And the dozens on dozens of flowers show the love the community — and the world — had for the man. Jobs may no longer be at Apple, and he may not have even invented Apple's very first computer, but he was a pioneer of the tech industry for several decades and built a brand out of a basement idea.
Check out The Cheat Sheet on Facebook!