The Iconic 'Scott Pilgrim vs. the World' Line Chris Evans Improvised
It's been 10 years since the action-comedy Scott Pilgrim vs. the World premiered in U.S. theaters. Despite the film performing poorly at the box office, it's become a cult hit in the decade since. Here's the line from the movie that Marvel Cinematic Universe actor Chris Evans improvised in his small role.
Chris Evans acted in 'Scott Pilgrim vs. the World'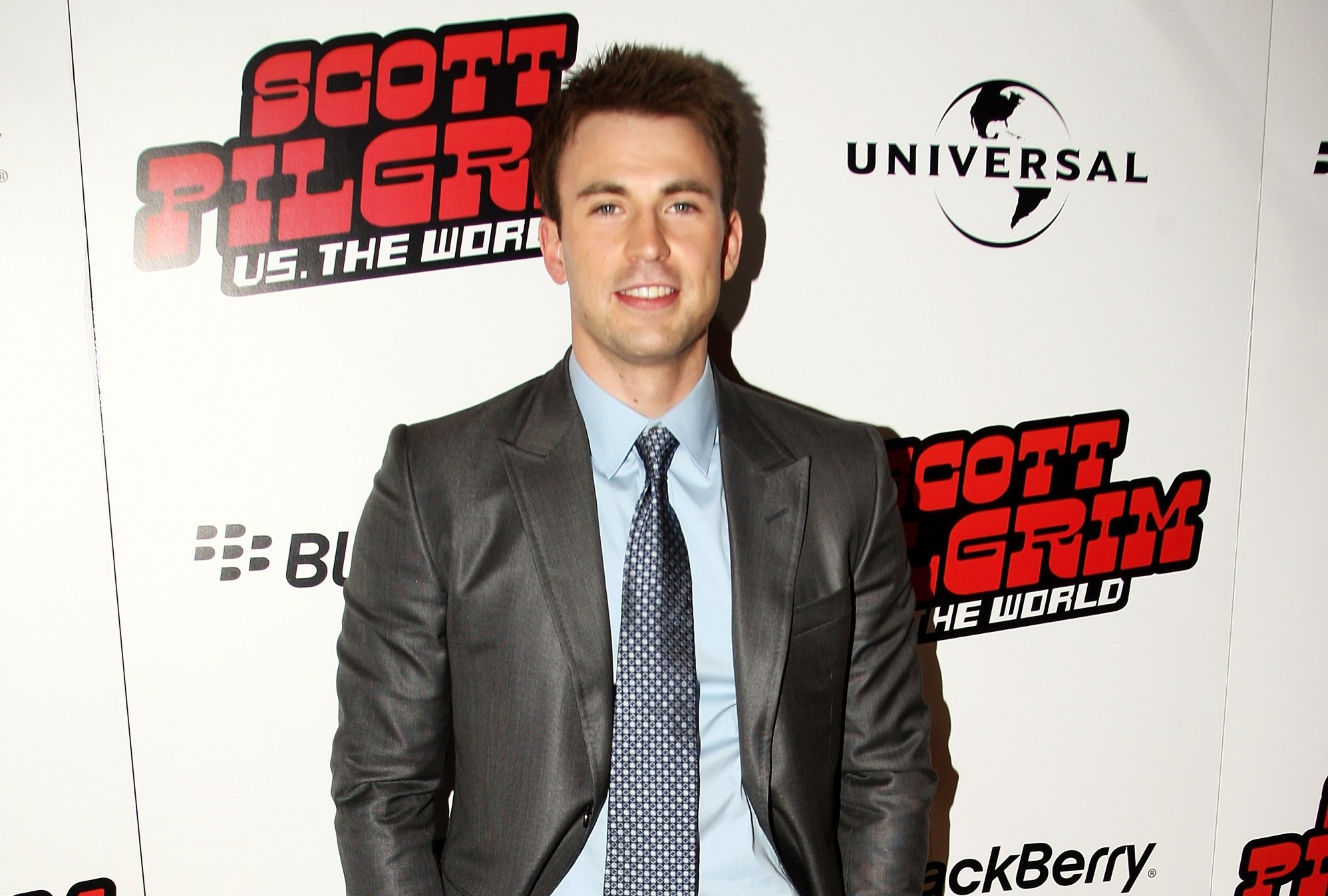 Scott Pilgrim vs. the World stars Michael Cera in the titular role. He falls for Ramona Flowers (Mary Elizabeth Winstead), who, on their first date, warns him that dating her is going to be difficult. Why? Because she has seven evil exes, who he'll have to defeat, video-game style, in order to start a relationship.
Evans is one such ex. He portrays Lucas Lee, an A-list action star with a stunt team who Scott has to fight before getting to him. With his bad attitude and affinity for skateboarding, Evans isn't exactly playing to type. But as in real life, Scott and his roommate, Wallace Wells (Kieran Culkin) moon over Lucas' looks and fame.
The stars did a 10th anniversary table read of the script
RELATED: 'Scott Pilgrim vs. the World' Fans Have a Lot to Look Forward to This Year
Speaking of famous people, there are a lot of them in Scott Pilgrim. Regardless of their level of celebrity, nearly everyone in the cast, including Evans, Cera, Culkin, and Winstead, were present for a 10th anniversary read-through for charity in July 2020.
Other actors in attendance included: Anna Kendrick, Alison Pill, Aubrey Plaza, Mae Whitman, Jason Schwartzman, Ellen Wong, Satya Bhabha, Brandon Routh, and Mark Webber. Among those missing from the virtual reunion were Johnny Simmons and Evans' Avengers: Endgame co-star Brie Larson.
Edgar Wright clarifies why Evans didn't say a famous line
In addition to the actors, the event included Bryan Lee O'Malley (creator of the comic book on which the film was based) and screenplay co-writers Michael Bacall and Edgar Wright. Wright, who also directed Scott Pilgrim, promoted the event on social media, where he was questioned about a quote from the film.
Wright was asked on Twitter why, in the table read, Evans didn't say Lucas' line, "that's actually hilarious" while reading something on his phone. The filmmaker replied that it's "actually not in the screenplay," deeming the dialogue, "an ad lib suggestion that me and Chris came up with on the day."
Did Evans ever improvise in the MCU?
RELATED: The Strange Way Chris Evans Could Return to the MCU
Wright's Scott Pilgrim insight isn't the first time that Evans' improvisational skills received recognition. With a diverse acting background that includes comedy and theater, he's had a chance to utilize that in his most popular role to date as Steve Rogers / Captain America.
When EW when behind-the-scenes on the set of Avengers: Infinity War, the publication shared that Evans and Chris Hemsworth (Thor) were deliberating what to say during their exchange in the Wakanda battle scene. They address one another's grooming choices. Similar dialogue made it into the final cut (above).