Idris Elba Is Moving 'Away From' Acting to Spend More Time on Music
Idris Elba is known for his roles in Luther, The Office, Pacific Rim, and as Heimdall in the Marvel Cinematic Universe. While Elba is an acclaimed actor, he recently shared in an interview with Vanity Fair that he hopes to shift his focus to music in the future.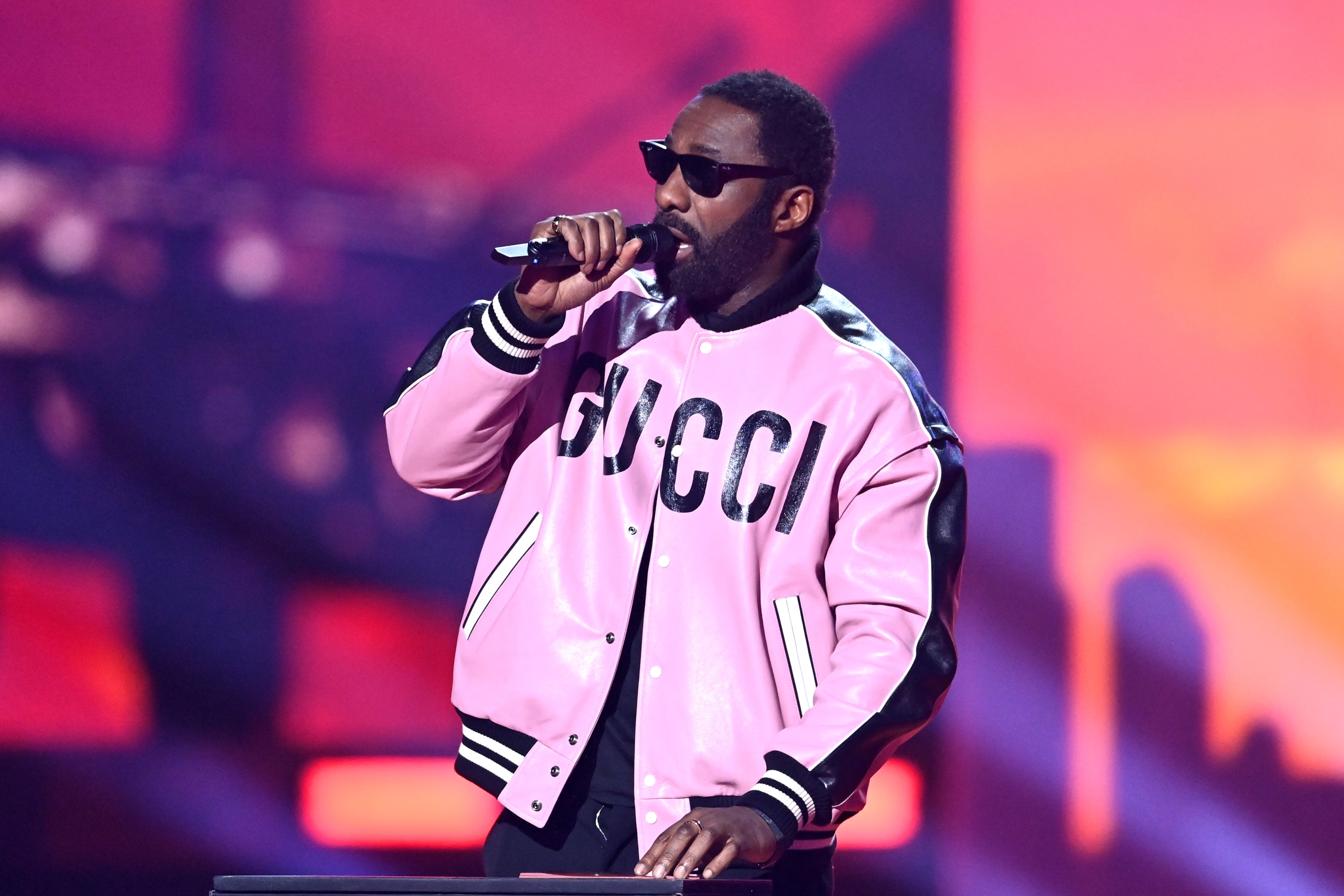 Idris Elba put off pursuing music due to an 'internal struggle'
While Elba is primarily known for his acting, he performs as a DJ under the name DJ Big Driis and has also released multiple EPs and albums. In 2019, he performed at the Coachella Valley Music and Arts Festival.
Even though Elba has always loved music, he held off on pursuing it as a primary career because of a worry it would conflict with his acting.
"Some may think, Well, it will be the death of your acting if your music's s***," Elba told Vanity Fair.
While Elba felt an "internal struggle" for "years" about wanting to focus more on music, he no longer feels this way.
"I've dealt with the internal struggle of that over the years. So now I'm at peace and I've chosen: This is what I'm doing, and I'm going to do it. Some will love it and some will hate it," he said in the interview with Vanity Fair.
RELATED: Idris Elba Didn't Want to Replace Will Smith in 'The Suicide Squad'
Idris Elba is going to be working on music more frequently
Going forward, fans of Elba can expect more music from him and fewer movies and TV appearances, as he told Vanity Fair he plans to "lean away from the acting work."
"The thing about making music is it's a very consuming process," he said in the Vanity Fair interview. "It's very difficult to shoot a movie and then go off into the studio or make a song. It's like trying to build a soufflé while making a brick wall."
He still has acting projects coming up
Recently, Elba has appeared in The Suicide Squad and The Harder They Fall. In 2022, he will appear in Sonic the Hedgehog 2, Three Thousand Years of Longing, Beast, and Luther.
"Having a year of films that are all very different excites me," Elba told Vanity Fair. "I don't want people to be like, 'Oh, this is an Idris Elba film, so I'm going to expect that.'… I feel very privileged to be considered an actor that has a lot of range."
RELATED: 'The Office': Idris Elba and Steve Carell Improvised a Dance Battle; 'It Just Went Wild'
When it comes to voicing Knuckles the Echidna in Sonic the Hedgehog 2, Elba is particularly excited because of his love of video games.
When offered the role of Knuckles, Elba told Vanity Fair, "I got weak in the knees, literally."
The actor also shared with Vanity Fair that he is excited for his son to hear his voice in a movie.
"He's just coming into his own and likes to hear his old man in some of these animations. I love that," Elba said.
RELATED: 'Thor: Ragnarok' Made Idris Elba Wish He Had a Bigger Role in the MCU