Idris Elba Takes on Race Car Driver in New Unscripted Quibi Series
Idris Elba has a new series on Quibi that pits him against a professional race car driver.
Idris Elba is part of the current news cycle because he and his wife were diagnosed with coronavirus. People's one-time "Sexiest Man Alive" may have his fans worried at the moment, but the actor still has some projects on the horizon. One of them is Quibi's Elba Vs. Block, a series that puts him in a friendly competition with race car driver, Ken Block.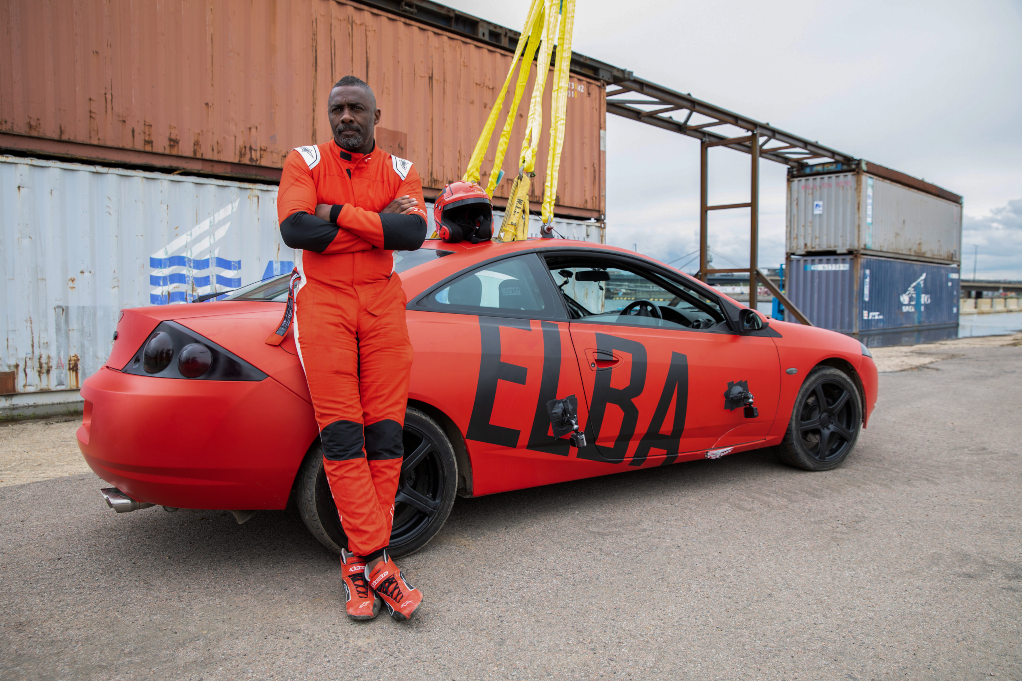 What is 'Elba Vs. Block' about?
You've seen Elba as the protector Heimdall in Thor, the villain Brixton Lore in Hobbs & Shaw, and as John Luther in the British crime show, Luther. But that's all fiction.
Prepare to meet Idris Elba the stunt driver in Elba Vs. Block, an unscripted series launching on the platform in April. He and the entrepreneur/professional driver Block go toe-to-toe.
According to a synopsis from Quibi, viewers can expect hijinks:
"One of Hollywood's biggest stars, Idris Elba, and one of the planet's hottest drivers, Ken Block, are going head to head in a hilarious, action packed rivalry as they pit cars against each otherthrough increasingly outrageous stunts to prove whose car, and which driver, is the best."
Judging by the trailer, almost nothing is off limits in terms of vehicles. Monster trucks, dirt racers, and sports cars are all guests at the party. Check it out.
Elba is no stranger to race car driving
In addition to having a side gig as a DJ, Elba is somewhat of an adrenaline junkie. One of his series with Discovery Networks UK was called Idris Elba No Limits, and it followed him taking up various motor sports such as rally driving and streetcar racing.
The show aired from 2015 to 2017 and featured Elba trying to break speed records and learning how to compete in extreme conditions.
Prior to that, in 2013, Elba was part of a different docuseries named Idris Elba: King of Speed. Produced by Reel Truth, it explored driving around the world, underground racing, and the history of cars.
In it, Elba dubbed himself a king of speed based on his obsession with cars since childhood. It's no wonder why the Quibi show is a perfect fit for him.
An explanation of Quibi and how to sign up
Quibi – short for "quick bites" – specializes in short-form content that's viewed in episodes which are generally no longer than 10 minutes.
A unique platform founded by Jeffrey Katzenberg and Meg Whitman, Quibi is taking advantage of the mobile video space by bringing entertainment to the tiny screen on your phone.
Katzenberg told Vanity Fair:
"I'm going to continue to believe, and argue, and preach that Quibi is not a substitute or a competitor for television. Our [service] is exclusively about what you do from 7 a.m. to 7 p.m. on your phone. And what you're doing today, if you're in our core demographic of 25- to 35-year-olds, is you're actually watching 60-70 min of YouTube, Facebook, Instagram, and Snapchat. That growth is now a well-established consumer habit that Quibi is sailing into."
Each piece of content runs on its own daily or weekly schedule, and Quibi will only be available on mobile phones. Users can sign up for Quibi's ad option for $4.99 per month or the ad-free version for $7.99 a month. The platform officially launches on April 6 with 50 shows.
Currently, Quibi is running a pre-order special where you can try it out for free for 90 days. Elba Vs. Block will be released on April 13.