Idris Elba's Luxury Car Collection Proves He's Been Obsessed His Entire Life
When he's not cancelling the apocalypse or beating the coronavirus, Idris Elba has a lot of time on his hands.
Elba is a man of many talents and a man of many hobbies as well. He's actually a DJ and he even had a professional kickboxing fight once. But, like many people, he also loves cars.
In fact, he, like his father, even worked at a Ford assembly plant in England before his acting career took off. Here's a look at Idris Elba's career and his lifelong love of cars.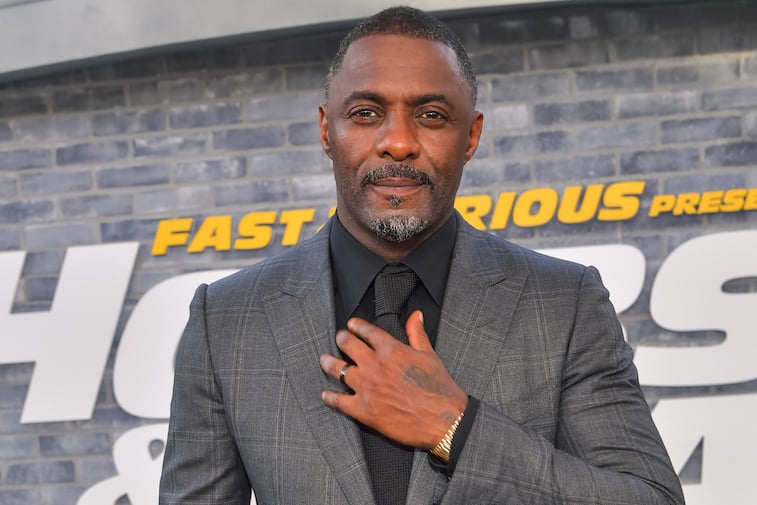 A look at Idris Elba's lifelong love for cars
According to The Mirror, Elba has been obsessed with cars long before he worked at the Ford factory that his dad worked in. In fact, The Mirror says that Elba bought a car at the age of 14 and drove it to school. This was illegal, but it shows how much Elba loved cars from a young age.
In the modern day, when Elba isn't promoting Ford cars, he's almost always driving or learning about them. As the South China Morning Post reported, Elba also starred in a short documentary film called 'What Gives A Car A Soul.' In it, Elba not only talks about his love of cars, but also gets the chance to drive some beautiful and rare cars.
On top of that, Elba's short-lived show on British TV, called 'Idris Elba: King of Speed' is another documentary that explores his love of cars as well as just cars in general. But, with that said, most people likely know about Elba from his work in Hollywood, and even then, he's driving cars in them.
Idris Elba's love of cars in movies and TV
While many Americans may know Elba as either Stringer Bell in 'The Wire' or as 'Heimdall' in the Marvel movies, one of Elba's biggest recent roles is in the 'Fast and the Furious' franchise. The 'Fast and the Furious' movies are well-known for being some of the best car movies in Hollywood right now, so naturally, Elba fit right in.
Elba played Brixton in 'Hobbs & Shaw,' which was the first spinoff movie in the 'Fast and the Furious' franchise. Elba got to do a lot of stunts, which included driving cars and motorcycles. That said, this was probably not his most car-related role.
For example, Elba recently shot a series for Quibi where he races against a professional driver, Ken Block, in various cars. This series, called 'Elba Vs. Block' is an unscripted racing show that puts Elba where he wants to be, in the driver seat.
Idris Elba's car collection
While it's clear that Elba loves cars, it's less clear what he drives in his free time. That said, according to Hot Cars, Elba has staples that are found in many celebrity garages.
For example, Elba reportedly has Ferraris and Porsches, and he loves driving them when he's not filming. But, the one car that Elba is well-known to have is a Bentley Continental GT. 
According to CNN, Elba's Continental GT has a 6.0-liter V12 engine which generated 626-hp. This powerful engine allowed it to hit a top speed of 206 MPH. On top of that, Elba was actually able to break a British land speed record with this luxury car.
CNN says that, with this car, Elba managed to break the 90-year old British "flying mile" land speed record. For this record, Elba's Continental GT averaged 180 MPH and hit a top speed of 186 MPH. For reference, the last man to hold the record was Sir Malcolm Campbell, who hit 174 MPH in his "flying mile" back in 1927.