If 'Below Deck Med' Wants to Really Make History, the Series Should Flip All Roles
Captain Sandy Yawn and bosun Malia White made Below Deck history when they completed an all-female leadership team along with chief stew Hannah Ferrier.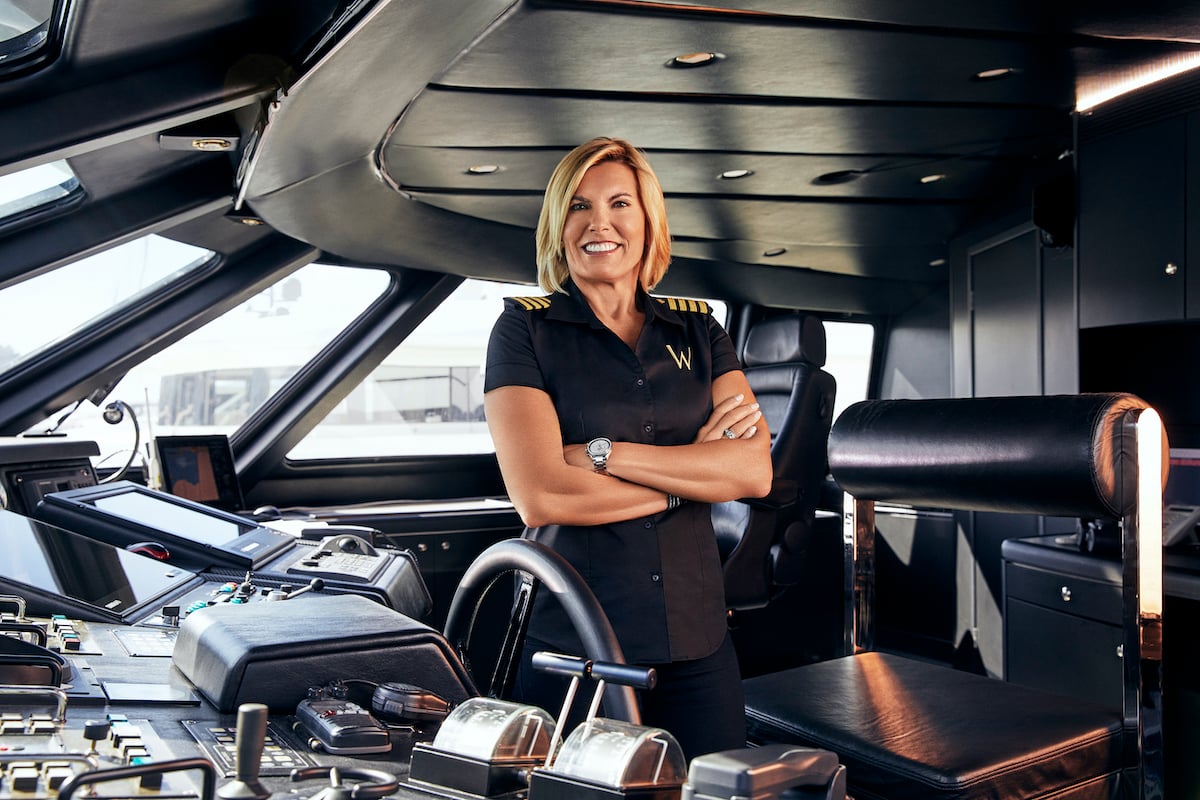 The team is already flexing their muscles this season as White and Yawn have been direct with one specific deckhand who continued to refer to White as "sweetheart." White also quickly addressed the same deckhand's insubordination, proving that women can effectively succeed in a typically male-led role.
And while the all-female team is clearly dominating this season, producers could take the gender flipping roles even further.
What about an all-male interior team?
Some fans have been begging for the return of second stew Josiah Carter from Below Deck season 6. The formally trained butler became a fan favorite because of his professional approach to service, but also his sense of humor and easy-going nature.
Quite a few fans would love to see Carter in the chief stew role. "@josiahcarter_ is my very favourite stew ever. Bring him back," one person tweeted. Another added, "Love you Josiah come back to below deck."
This fan had an entire lineup in mind. "Ok #BelowDeckMed producers. Hear me out. Next season, bring in @josiahcarter_ as our chief stew, @nastiasurmava as a stew or chef (whatever she wants), Aesha as a stew and my boy @ColinMacyOToole Ok?? Thanks."
While the series has often featured at least one female on deck, but the interior has almost always had all females, with the only exception being Carter's season. The series could seriously flip roles upside-down with Carter in the lead and even an all-male stew team.
Give Anastasia Survama another shot as the chef
Below Deck Med third stew Anastasia Surmava proved that she could command a yacht kitchen during season 4. However, Survmava became overwhelmed at one point and moved back to the third stew position. Chef Ben Robinson took over to finish the season. With the exception of Surmava (and briefly chef Mila Kolomeitseva), all chefs on the series have been men.
However, since leaving the series, Surmava has honed her chef skills. She recently worked with Below Deck Med deckhand Jamie Jason on a yacht as a chef and loved every minute.
"Chef Nas in da house 🙌🏼 mostly because my galley is bigger than a house 🤯😭🙏🏼 Dessert is chocolate soufflé with fresh berries (chocolate sauce and vanilla ice cream not pictured) Comment 🤤 if you would eat this!" she wrote along with mouth-watering photos. Looks like she's ready to return to the Below Deck galley kitchen.
Women should still run the deck
With White running a tight deck team, what about all women on deck? While some may insist the deck team needs more muscle, deckhand Rhylee Gerber pointed out she's just as strong as most of the men she worked with on deck.
"I have muscles, I'm strong. I mean, I lift bigger fish than these jackasses and they're not really utilizing me," she told Showbiz Cheat Sheet about season 6. Viewers have seen other female deckhands managing a slew of heavy lifting. Connie Arias and Baker Manning from Below Deck also held their own on deck.
Although season 8 of Below Deck has already been shot, what about season 6 of Below Deck Med? We all can dream of this dream team crew.