If Romany Malco Had It His Way He Would Have Never Appeared in 'The 40-Year-Old Virgin'
The 40-year-old Virgin hit the box office on August 11, 2005, and quickly became the movie that everyone just had to see. In the 15 years since its release, the film has become a cult classic. It helped launch more than one career, too, but one of the movie's breakout stars almost didn't end up appearing. If Judd Apatow had abided by Romany Malco's wishes, his character, Jay, wouldn't have ever appeared opposite Steve Carell, Seth Rogan, and Paul Rudd.   
The 40-Year-Old Virgin turned 15 on August 11
The film that helped launch several careers turned 15 on August 11. It doesn't feel like that long ago that fans were packing into theaters to see Carrel's character, Andy Stitzer, fumble through the dating circuit in hopes of losing his virginity. While the movie is considered among the raunchiest comedies of its time, it wasn't entirely about sex. In fact, the friendships forged between Andy, Jay, Cal, and David really made the movie what it was.
In the flick, Andy is pushed out into the dating world when his coworkers, Cal, who was portrayed by Rogan, David, who was played by Rudd, and Jay, portrayed by Malco, discover he's still a virgin at 40. At the urging of his coworkers turned friends, Andy stumbles through bad date after bad date before meeting Trish. Along for the ride is David, Jay, and Cal. While each enjoyed giving Andy a hard time for holding onto his virginity for so long, each man, romantically-troubled in his own way, wants to see Andy succeed.
Judd Apatow once said The 40-Year-Old Virgin owed its success to the improvisation of Rogan and Malco
The plot behind The 40-Year-Old Virgin may have been what interested fans in the first place, but the acting of Malco, Rogan, Carrel, and Rudd is what helped the movie gain its status as a cult classic. Apatow admitted that he allowed Malco and Rogan to let loose with the script. They weren't asked to stick strictly to what was written, and it shows. In 2005, Apatow, Malco, and Rogan sat down with MovieWeb to discuss The 40-Year-Old Virgin. In the interview, Apatow stated that Rogan and Malco both have a gift for comedy and tend to say things in a funnier way than had been written.
Malco told the publication that he enjoyed having the chance to speak how he wanted to speak, citing the fact that he often felt misrepresented in the film industry. That doesn't mean Malco was entirely sure that the role of Jay was the right one for him. In fact, Malco's career could have been altogether different if Apatow had allowed him to walk away from the film. At the very least, he would have had to find another movie to make him a star.
Romany Malco got cold feet and asked Judd Apatow to remove him from the film
The 40-Year-Old Virgin wasn't Malco's first movie role, but it was the one that made him a breakout star. His unique delivery and expressive face made him a fan favorite. Malco, in a lot of ways, owes his current success to Apatow. When Malco wrapped filming, he went back to Apatow and begged him to cut his part from the movie. Malco told Yahoo! Entertainment that he shot the entire film before deciding it was too raunchy for him to be in. Malco was concerned that his mother, an ordained minister, would be angry with him for taking on a role that portrayed him as a womanizer.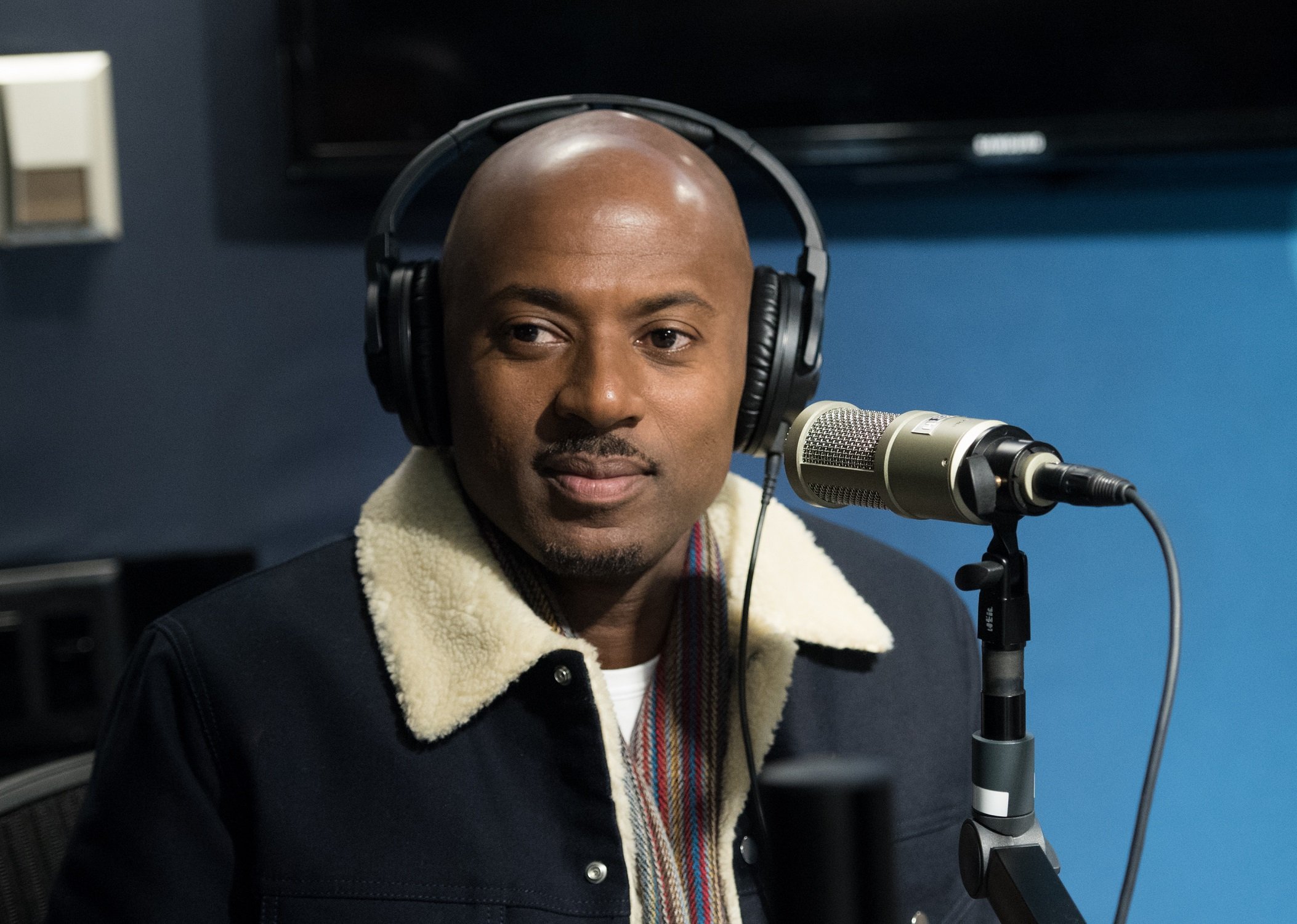 Malco told the publication that Apatow refused to cut his scenes, citing that he was too funny to remove from the film. It went to the box office with all of Malco's scenes in it. In the end, everything worked out for the best. Malco told Yahoo! Entertainment that his mother was surprisingly fine with his portrayl of Jay and even took her friends to see the movie multiple times. Since The 40-Year-Old Virgin, Malco has appeared in several other movies, including Baby Mama. Malco is currently appearing on the ABC TV series, A Million Little Things.