If You Like George Lucas, Steven Spielberg, or James Cameron, You Need To Listen To This Podcast
If you're a fan of movies, the Blockbuster podcast is for you. Peter Bawiec, a sound mixer who worked on Modern Family, spoke with Showbiz Cheat Sheet about his work on Blockbuster and what's next for the podcast telling the stories of some of the industries greatest entertainers.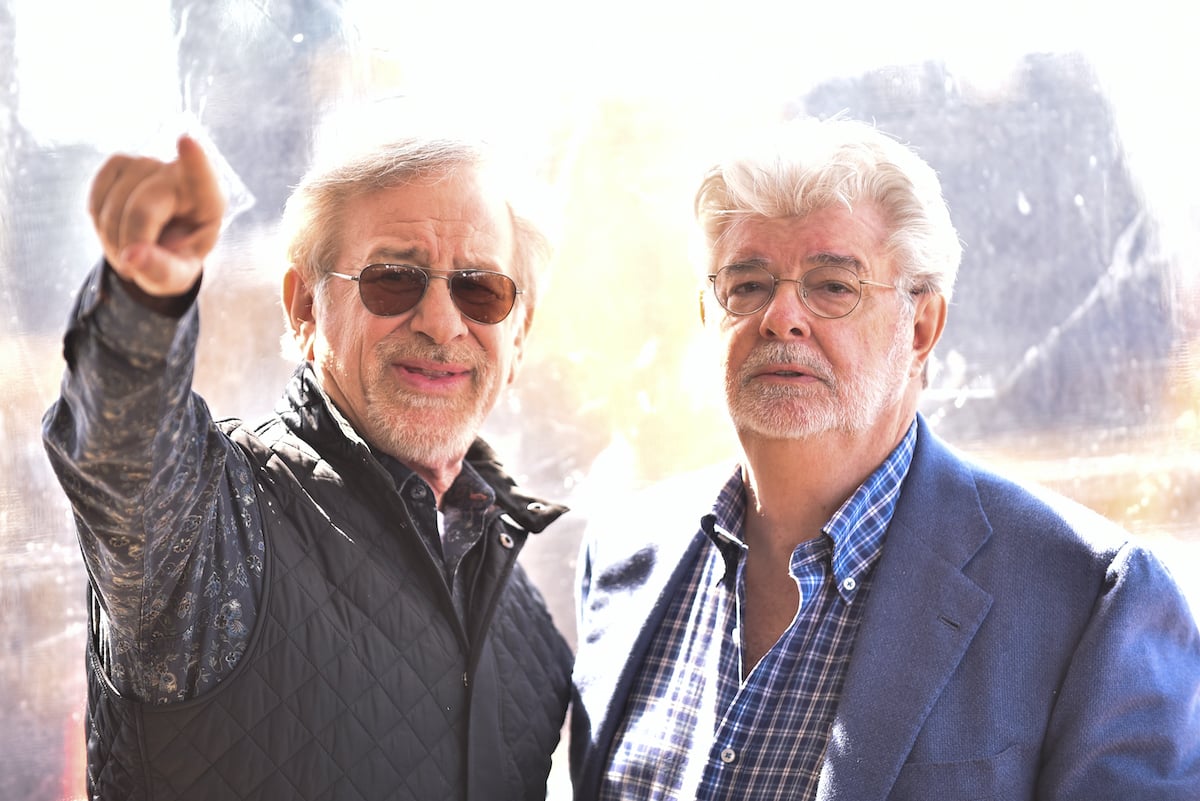 Podcasts are 'movies for your ears' 
As a sound mixer, Bawiec has worked on various projects, including films like Midway and prime-time comedies like Modern Family. Bawiec said he became a sound mixer because the "misunderstood" and "subtle" art form called to him.
"It is very much an art form — the subtle subtext very often [is what] I felt very drawn to," he told Showbiz Cheat Sheet. "[In movies and television,] the thing you don't see is the sound and the music. But people go to movies thinking they're going to watch it." 
It makes sense, then, that Bawiec would get involved with a podcast like Blockbuster. 
"It's basically a movie for your ears," Bawiec said. "Steven Spielberg said that 50 percent of the filmgoing experience is sound. That's so true because [sound designers] can make you feel things." 
'Blockbuster' Season 1 is all about George Lucas and Steven Spielberg
Season 1 of Blockbuster, which was created in 2019 by Matt Schrader, tells the story of Spielberg and Lucas' developing friendship set in 1970s Hollywood.
The biopic podcast recounts how Spielberg and Lucas struggled to create their first big blockbusters, Jaws and Star Wars. The first season also touches on Close Encounters and the rise of composer John Williams. 
"[The podcast] is 100 percent sound [telling] the story of James Cameron failing and [eventually] succeeding," Bawiec explained.
We started off with [those two because] it's an incredible story about two guys who are essentially almost brothers. It is just mind blowing to see how everyone can relate to it, especially people outside of film.

It's a story about human perseverance against all the odds. Both of them were essentially fired from their movies multiple times. And they said, 'Nah, we're going to keep up on doing this.'
Today, Lucas and Spielberg are among some of the greatest filmmakers in the entertainment business. Blockbuster celebrates their humble beginnings and makes listeners feel like they, too, can achieve their dreams.
Season 2 of 'Blockbuster' is all about James Cameron 
For the second season of the podcast, Schrader and Bawiec wanted to explore the story of James Cameron — but not simply because he was a filmmaker. 
"We still felt like we wanted to explore the story of James Cameron because that is a guy who was making movies bigger and bigger and bigger," Bawiec explained. "He was redefining what technology [means] and how technology [makes] film."
Bawiec cited Avatar as one of Cameron's most groundbreaking films. "What he [did] with Avatar essentially defined modern cinema and the way we use VFX — nobody before him did stuff like that," Bawiec said. 
Still, the Blockbuster podcast isn't about film.
It's about human stories.
Sure, the podcast covers how Cameron made his way in the film industry and changed the course of visual effects forever — but on a human level. 
'Blockbuster' is expanding it's horizons 
Bawiec couldn't tell us who season 3 of Blockbuster would be about, but he did tease that they were going to branch away from filmmakers.
"I can't tell you exactly what it is," Bawiec said, adding: "It's going to be a big story that everybody likes and everybody loves. And it's always based on a real life."
Bawiec also talked about future seasons of the Blockbuster podcast. He hopes to retell some of the greatest stories that are already out there, but unknown to the masses.  
"There's so many historical figures that we tend to forget about," Bawiec pointed out. "It's easy for us to create new heroes and everything, [but] I think there's something beautiful about going back in history and discovering what people did." 
Stay tuned to the Blockbuster podcast to hear more entertaining stories.