Iggy Azalea Secretly Gave Birth to Baby with Playboi Carti, Reports Say
Following months of pregnancy rumors, multiple outlets recently reported that Iggy Azalea has allegedly welcomed a baby with rapper Playboi Carti.
Aside from Kylie Jenner, we can't think of too many celebrities that have kept their entire pregnancies a secret. But according to new reports, Iggy Azalea might have just joined the list. Following months of pregnancy speculation, multiple outlets reported during the week of April 26 that the "Fancy" rapper has allegedly welcomed a child with rapper Playboi Carti.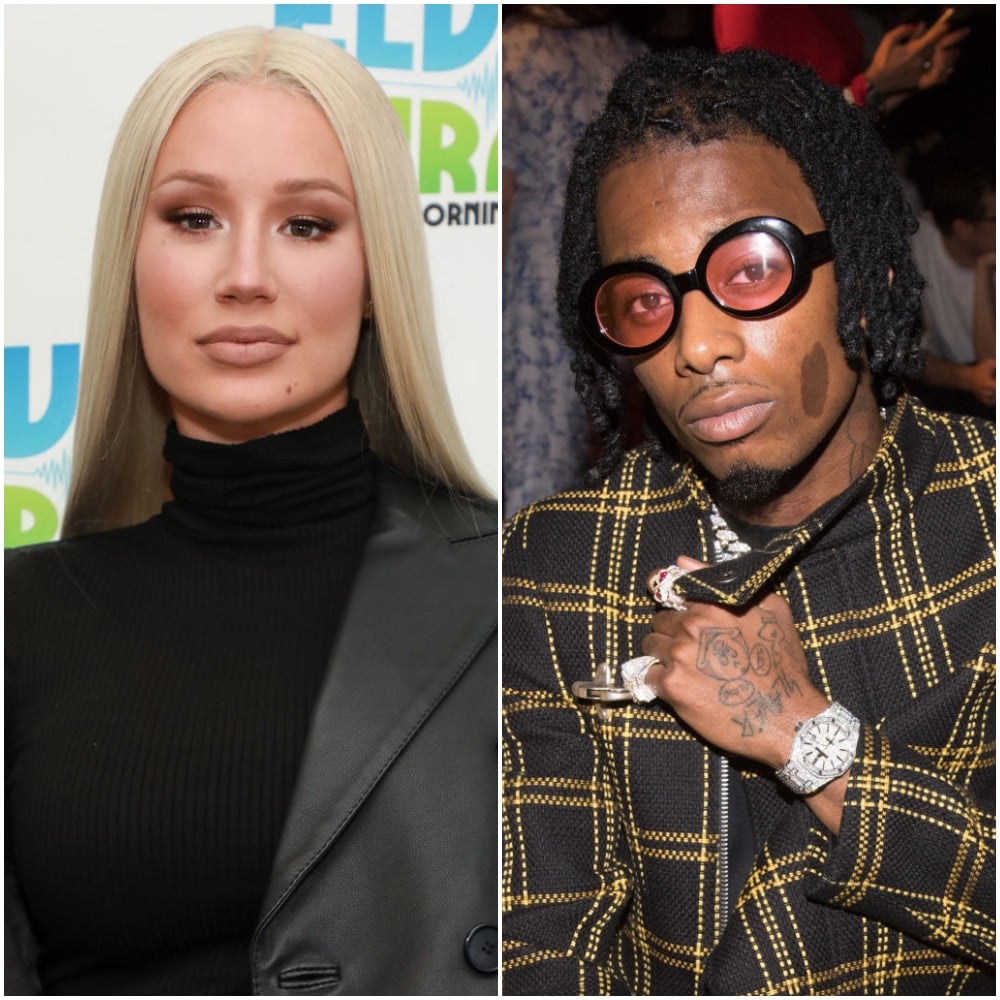 Inside the Iggy Azalea baby rumors
Metro, The Daily Mail, and several other outlets recently reported that Iggy Azalea gave birth to her first child, which is said to be a boy, over the weekend of April 24.
As of writing, neither Iggy Azalea or Playboi Carti has addressed the reports. However, she previously denied being pregnant after the entertainment website Hollywood Unlocked reported in December that she and Carti were expecting.
After speaking out on Instagram, she went silent on the app and has rarely posted any photos since. Her last post is from December 2019. However, she has remained active on Twitter, regularly sharing messages with her 7 million followers.
Who is Playboi Carti?
For those who aren't familiar, Playboi Carti (whose real name is Jordan Carter) is an Atlanta-born rapper who is known for his simplistic, hook-heavy sound. Mentored by ASAP Rocky, he achieved mainstream success in 2016 following the release of his hit song "Magnolia," which peaked at No. 29 on the Billboard Hot 100. What followed was a string of other hits including "wokeuplikethis*" and the Nicki Minaj-assisted "Poke It Out."
Most recently, he released a song called "@ MEH" in April, but it hasn't made much of an impact on music charts. The same month, Playboi Carti made headlines when he was reportedly arrested in Georgia after a police officer allegedly discovered drugs and weapons in a vehicle he had been traveling in. According to TMZ, he was released on bond shortly after being arrested.
How long have Iggy Azalea and Playboi Carti been together?
The rappers met and began dating in 2018. They were romantically-linked in September 2018 when they were seen on a date and went public some time later.
"Once I started talking to her, I just cut off everybody," Playboi Carti told The Fader for its summer 2019 issue. "It was over with."
The couple appeared to split in December when Iggy Azalea wrote on social media that she was single. She did not share what led to the breakup but later apologized for the announcement.
"The truth is that I love Jordan very much, I always will – more than you will ever know," she said in an Instagram Story. "That's all the world should ever need to hear and I am sorry for making something public that should always remain between him & I no matter what."
At some point, the couple appeared to make up and are now allegedly one big happy family. If the reports are true, congratulations to these two!