iHeartRadio Music Festival 2021: Who's Played the Most Festivals?
In a few hours, this year's iHeartRadio Music Festival will start. From today until tomorrow, fans will hear some of today's hottest music. From Dua Lipa, Billie Eilish, and Olivia Rodrigo to Cheap Trick, Journey, and Weezer, the iHeartRadio Music Festival is once again living up to its word, giving fans the biggest multi-genre festival worldwide. If you don't have tickets, don't worry. You can stream all the action from the comfort of your couch.
However, while we wait for the festival to start, let's talk about all things iHeart. While looking back at some of the most memorable moments on the iHeartRadio stage and the best collaborations, we can't help but wonder: who's been on that stage the most?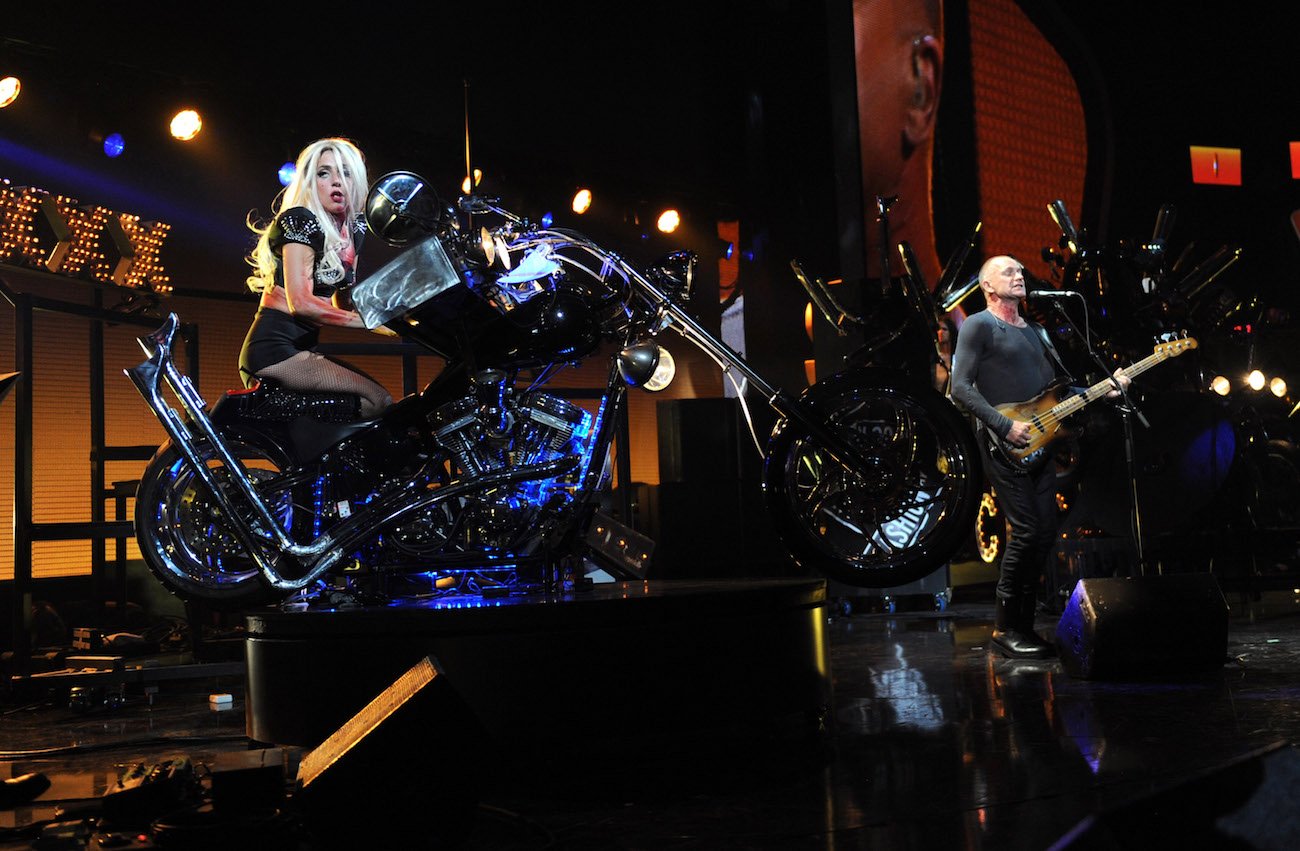 Coldplay has performed six times at the iHeartRadio Music Festival
Looking at each year's iHeartRadio Music Festival lineup, it's obvious who's played the festival the most. Coldplay has played five times since the festival first began in 2011. They performed in 2011, as well as 2014, 2015, 2017, 2020. This year they'll take the stage for their sixth time.
For some reason, iHeart themselves doesn't count Coldplay's 2011 performance. However, there is proof they played that year on YouTube. They played their hit some "Fix You." Either way, iHeart wrote on their blog that Coldplay was excited to perform their set in 2017.
At the time, Chris Martin said that Coldplay wanted to play at the iHeartRadio Music Festival again because they enjoyed it previously. "It's a great chance to see other acts that we really like that you might not come across every day," Martin said, and then joked that bandmate Johnny has "a gambling addiction," referring to the festival's home, Las Vegas.
RELATED: TikTok Star Addison Rae Just Canceled Her iHeartRadio Music Festival Performance
Last year, Coldplay contributed a half-hour set from home because of the pandemic. They opened with their hit "Viva La Vida" before moving into another hit, "Clocks," and a new song, "Trouble In Town." Last year was the festival's 10th anniversary, and Coldplay gave yet another colorful performance.
Who are the other performers this year?
Coldplay will be sharing the main stage at T-Mobile Arena with Billie Eilish, Cheap Trick, Darius Rucker, Dua Lipa, FINNEAS, J. Cole, Journey, Khalid, Lil Baby, Nelly, Sam Hunt, Weezer, and special guests Florida Georgia Line and Walker Hayes.
Meanwhile, at the Daytime Stage, fans will see Olivia Rodrigo, The Kid LAROI, Saweetie, All Time Low, 24kGoldn, Russell Dickerson, Yungblud, Gabby Barrett, Tate McRae, Conan Gray, and more perform only on Sept. 18 at AREA15. The iHeartRadio Music Festival is notorious for its on-stage collaborations, so don't count out some appearances from surprise guests.
RELATED: iHeartRadio Music Festival 2021: How Many Original Members Are Still in Cheap Trick?
How can you watch the 2021 iHeartRadio Music Fesitval?
Fans can watch the main stage performances at 7 pm PT/10 pm ET via an exclusive livestream on The CW App and CWTV.com. It will also be "broadcast live on iHeartMedia radio stations throughout the country across more than 150 markets. The CW Network will also broadcast a two-night television special on Saturday, October 2nd and Sunday, October 3rd from 8-10 pm ET/PT," the festival's website writes.
For the Daytime Stage performances, fans can tune in to watch on Sept. 18 via an exclusive livestream on LivexLive.com and/or the LiveXLive app.
This year's festival is bound to have some great surprises. We can't wait to see what songs are played and what collaborations might happen.