Ike Barinholtz vs. Jon Barinholz: Who Is Worth More?
Ike and Jon Barinholtz are two Hollywood forces to be reckoned with. Which if the two brothers has a higher net worth and how did each get their start?
It's rare to see multiple successful actors from the same family in Hollywood. Much like Kate and Oliver Hudson or James and Dave Franco, Ike and Jon Barinholtz have made a name for themselves, both with notable projects. That said which Barinholtz brother has a higher net worth?
The eldest Barinholtz has the most project credits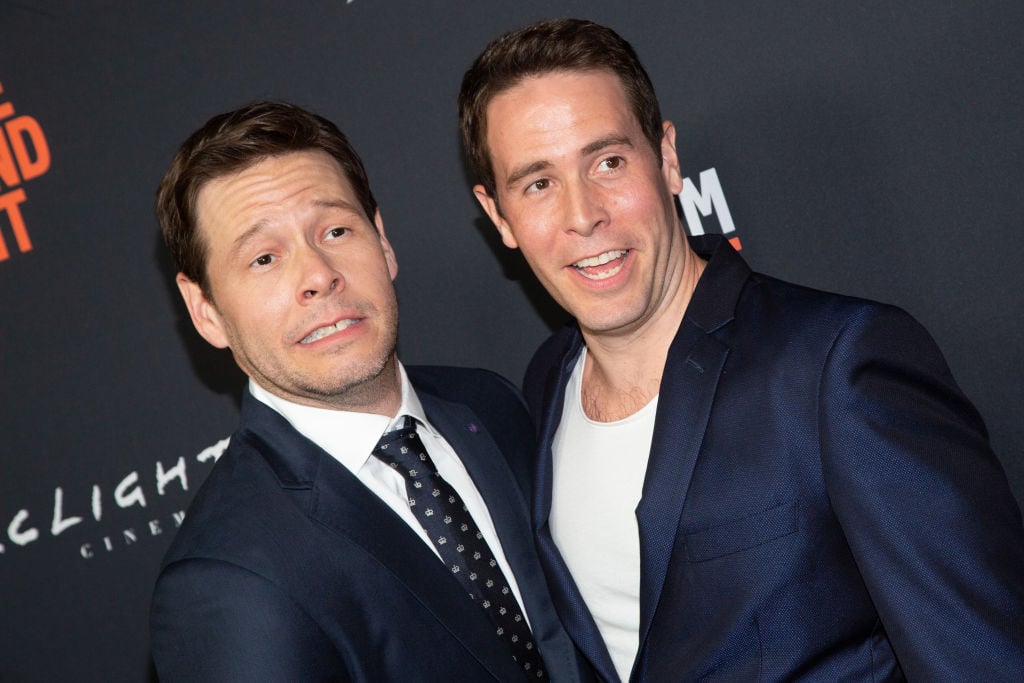 Ike Barinholz may not have a name that's easy to spell (or pronounce), but his face is a memorable one. The comedic actor who got his start in recurring role projects like Eastbound and Down, The League, Chozen, and The Awesomes.
However, it's likely most know this Barinholtz via Madtv where he appeared off-and-on from 2002-2016. From there, his role as Morgan Tookers in The Mindy Project catapulted the actor to new heights. There, he wrote and worked as an executive story editor, as well as acted in the comedy from 2012-2017.
Ike has nearly 60 credits to his name, including feature-length films such as Neighbors and Neighbors 2, opposite Seth Rogan, Suicide Squad, and Blockers, to name a few. Ike landed his first role in 2001 and hasn't stopped since.
Though the star has two projects in pre and post-production respectively, Ike previously wrote, directed, produced, and starred in the 2018 comedy, The Oath, with comedienne, Tiffany Haddish. The film also featured Ike's younger brother, Jon Barinholtz who, aside from his 25 listed credits via IMDb, is having a moment of his own.
Jon Barinholtz is having a moment on a hit NBC comedy
Jon may be the younger of the two Barinholtz brothers, but he's definitely having a moment. The actor stars in NBC's hit comedy, Superstore. There, he's played Marcus since the show's inception in 2016.
Jon's resume may not be as long as Ike's, but there are still some impressive titles listed such as Parks and Recreation, Happy Endings, New Girl, Dumb and Dumber To, Key and Peele, Veep, and more. Jon even appeared in two episodes of The Mindy Project opposite his brother.
Currently, Superstore is one of the productions that shut down due to the coronavirus (COVID-19) pandemic. The show, however, will return at some point for season 6.
"We're thrilled that Superstore continues to speak to many important and topical issues while simultaneously being hilarious," Lisa Katz and Tracey Pakosta, Co-Presidents of Scripted Programming for NBC Entertainment said in a previous statement.
America Fererra's planned exit may be up in the air but stars like Jon will likely return.
Which Barinholtz brother is worth the most?
Ike's estimated net worth in 2020 is anywhere from $400 thousand, according to Celebrity Net Worth, to $5 million via various other outlets. The numbers differ from site to site so it's unclear where the correct estimate lies. However, it's likely somewhere in the middle thanks to his dozens of credits.
Jon's estimated net worth is a little more mysterious. Some report similar findings to that of big brother, Ike. Others inflated his net worth upwards of $20 million. Considering Jon has fewer jobs listed and isn't as well known, we'll take a gamble and say that Ike wins this one.