IKEA's New Gaming Collection Is a Dream Come True for Gamers
IKEA has partnered with ASUS' Republic of Gamers to create a gaming collection of more than 30 furniture pieces and accessories.
IKEA will soon provide gamers with all their gaming needs (and some things they didn't know they needed). The Swedish furniture store has officially announced its upcoming gaming collection, created in partnership with ASUS' Republic of Gamers (ASUS ROG). IKEA's gaming collection will feature more than 30 products, including furniture and stylish accessories. Here's everything to know.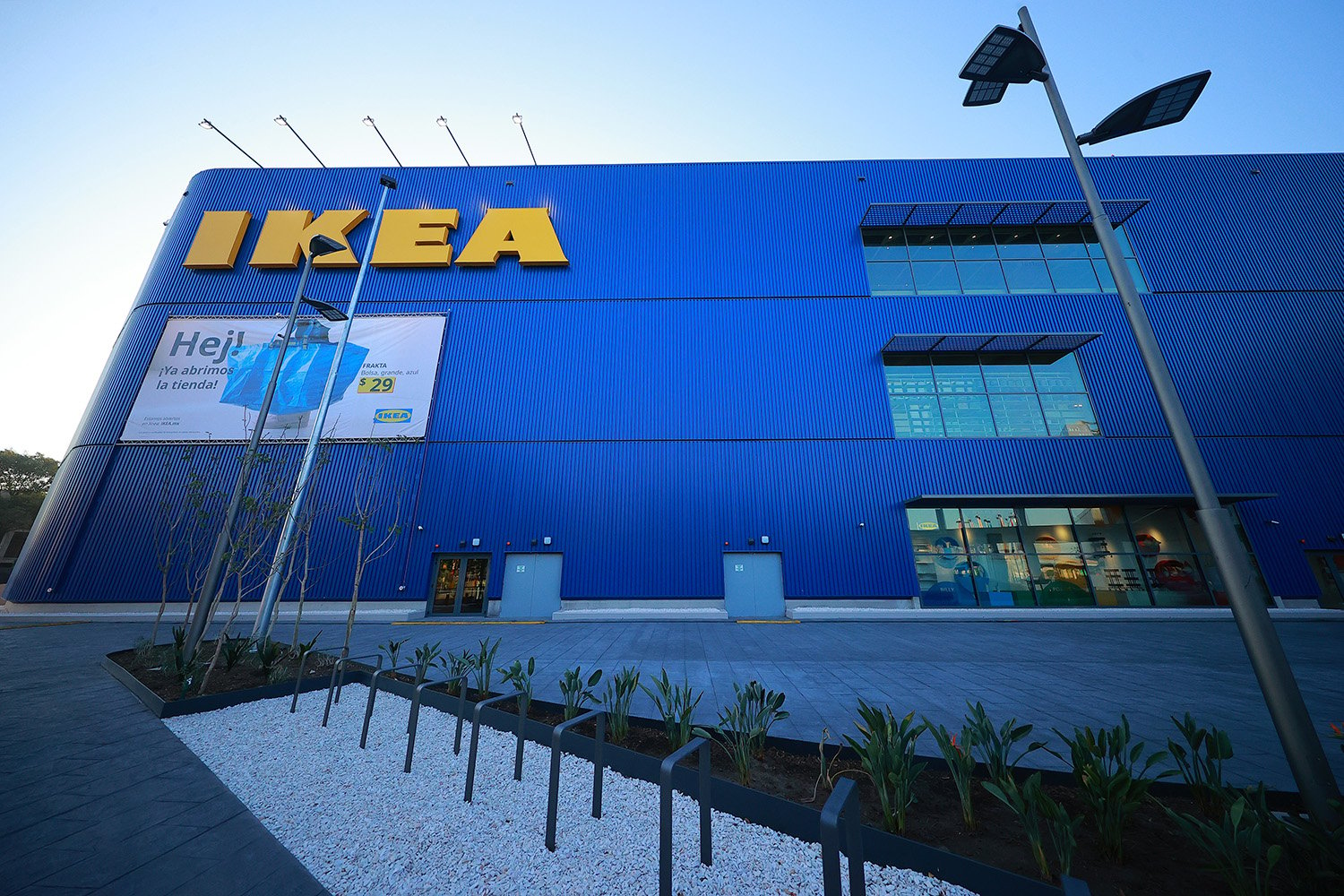 What are some gaming room essentials?
A gaming room looks different for everyone, but some items are pretty standard across the board. A basic PC gaming setup includes a desk, a gaming chair, at least one monitor, a mouse, a keyboard, and of course, the PC. However, beyond that, there are some handy gaming accessories. That can include headphones, speakers, and even mini-fridges for a decent snack and drink supply.
Gamers who plan on streaming might need a few more accessories: a camera, a microphone, and good lighting. Once all the basics are there, some organizational tools can come into play like cable ties or clips, a cup holder, and a headphone stand.
For console gaming, the setup needs a space for the consoles, like cubes or a bookshelf. A TV/entertainment center is also essential, as well as storage for controllers, extra cables, video game cases, etc.
IKEA has partnered with ASUS' ROG to create a gaming collection
In a press release on Sept. 16, IKEA announced that its gaming collection would launch in October, aimed at PC gamers. For help creating the collection, the furniture store turned to one of gaming's leading retailers: ASUS ROG. According to the press release, the partnership's goal is to "democratize the gaming experience" with affordable and stylish products for every gaming space.
"We believe there's a lot to be done to democratize the gaming experience," IKEA's Global Business Leader of Workspace, Ewa Rychert, said in a statement. "Now we take the first step on our gaming journey, and we do it by presenting affordable, high-performing gaming products and complete solutions that we hope reflect people's personality and taste."
IKEA and ASUS ROG created one of the collection's six product families, UPPSPEL, together. However, the other five — LÅNESPELARE, MATCHSPEL, GRUPPSPEL, UTESPELARE, and HUVUDSPELARE — were created by IKEA, using what it learned from the gaming company.
"Our new partnership with the experts at IKEA will allow Republic of Gamers to find new and interesting ways to delight gamers in and around the home," added ASUS' Gaming Gear and Accessory Business Unit General Manager, Kris Huang.
IKEA's gaming collection includes everything from desks to mug holders
IKEA's gaming collection features a range of desks and chairs at varying price levels. Additionally, there are a few accessories, including a ring light and a neck pillow.
Images shared by Kotaku feature some sleek black furniture pieces, but many of them also come in white. The photos also showcased a rolling CPU stand, a mouse pad with a geometric skyline design, a pegboard, and more. As Engadget notes, the collection has a pretty wide price range. The lowest-priced product, a mouse pad, costs just under $6.50, but desks can cost up to $600.
Gamers should begin to see the collection in IKEA stores globally in early October.