'Impeachment: American Crime Story' Star Sarah Paulson Defends Linda Tripp
Linda Tripp was a prominent figure in the impeachment hearings of President Bill Clinton in 1998. As such, she is also a prominent figure in FX's series Impeachment: American Crime Story. Sarah Paulson plays Tripp in the series, and she has some sympathy for the divisive character she's playing. 
"I certainly think her choices are questionable, at least," Paulson said on a Television Critics Association Zoom panel. "But in terms of her being unlikeable, I just don't share that view."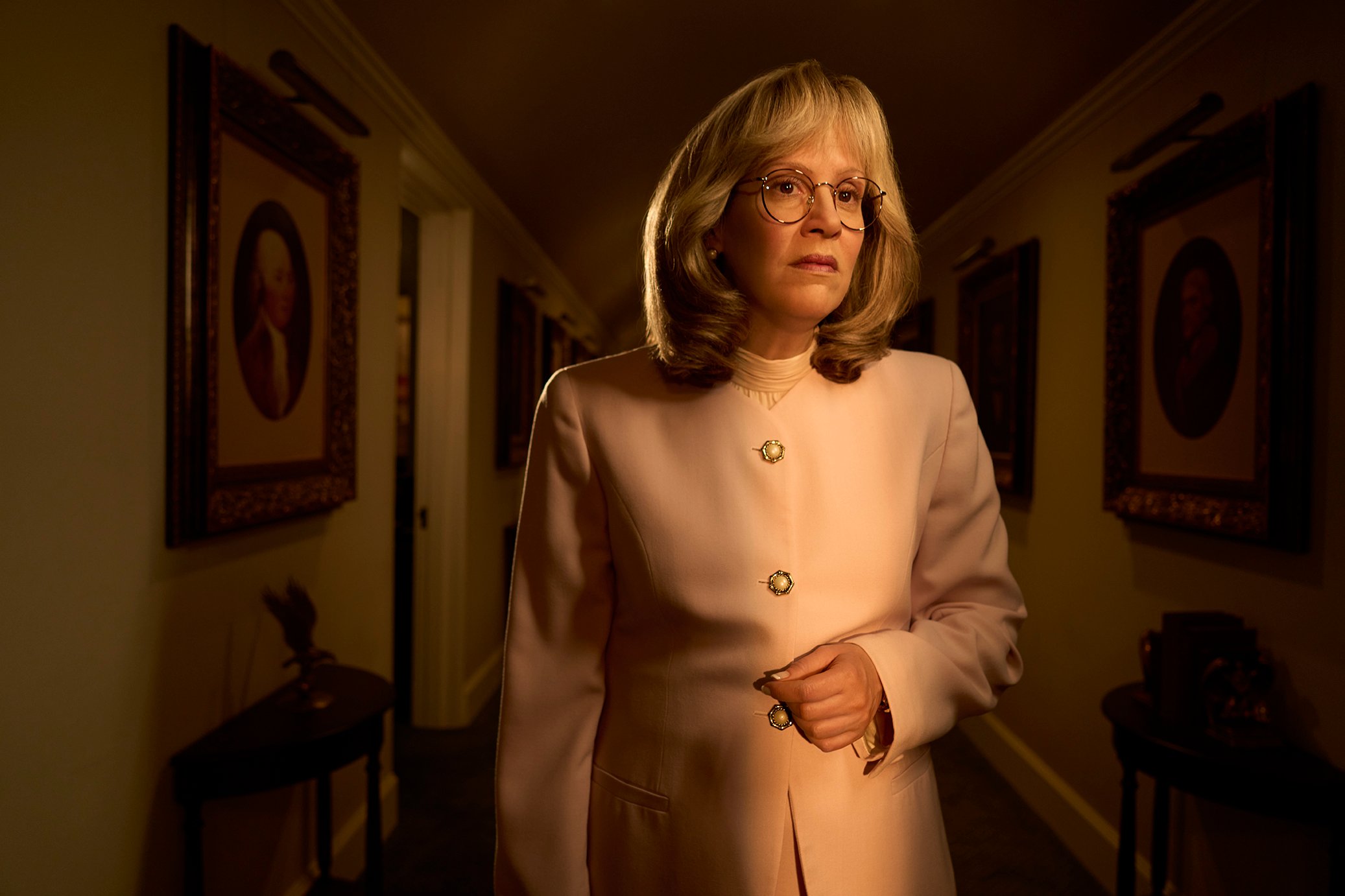 Tripp worked with Monica Lewinsky at the Pentagon after the White House had separately transferred each. When Lewinsky confided in Tripp about her affair with Clinton, Tripp would record some of their phone calls. 
"People can go two ways, right?" Paulson said. "Or 20 ways. Linda went the way of, I think a kind of unconscionable choice by way of friendship. But she believed so wholeheartedly that she was doing something for a greater good."
Impeachment shows a Tripp disgruntled over losing her position in the White House. In the show, Tripp complains about sharing cubicles when she had her own office at the White House. Some viewers find Tripp's complaining over a co-worker's Snapple petty, but Paulson relates. 
"Well, it's sweating on my desk," Paulson joked. "She's got like oily potato chips on my paperwork that I'm doing."
Seriously, though, Paulson said subsequent episodes of the series delve into Tripp's past. Paulson hopes that understanding that will illuminate Tripp's decision to record Lewinsky, and share those recordings with independent counsel Kenneth Starr.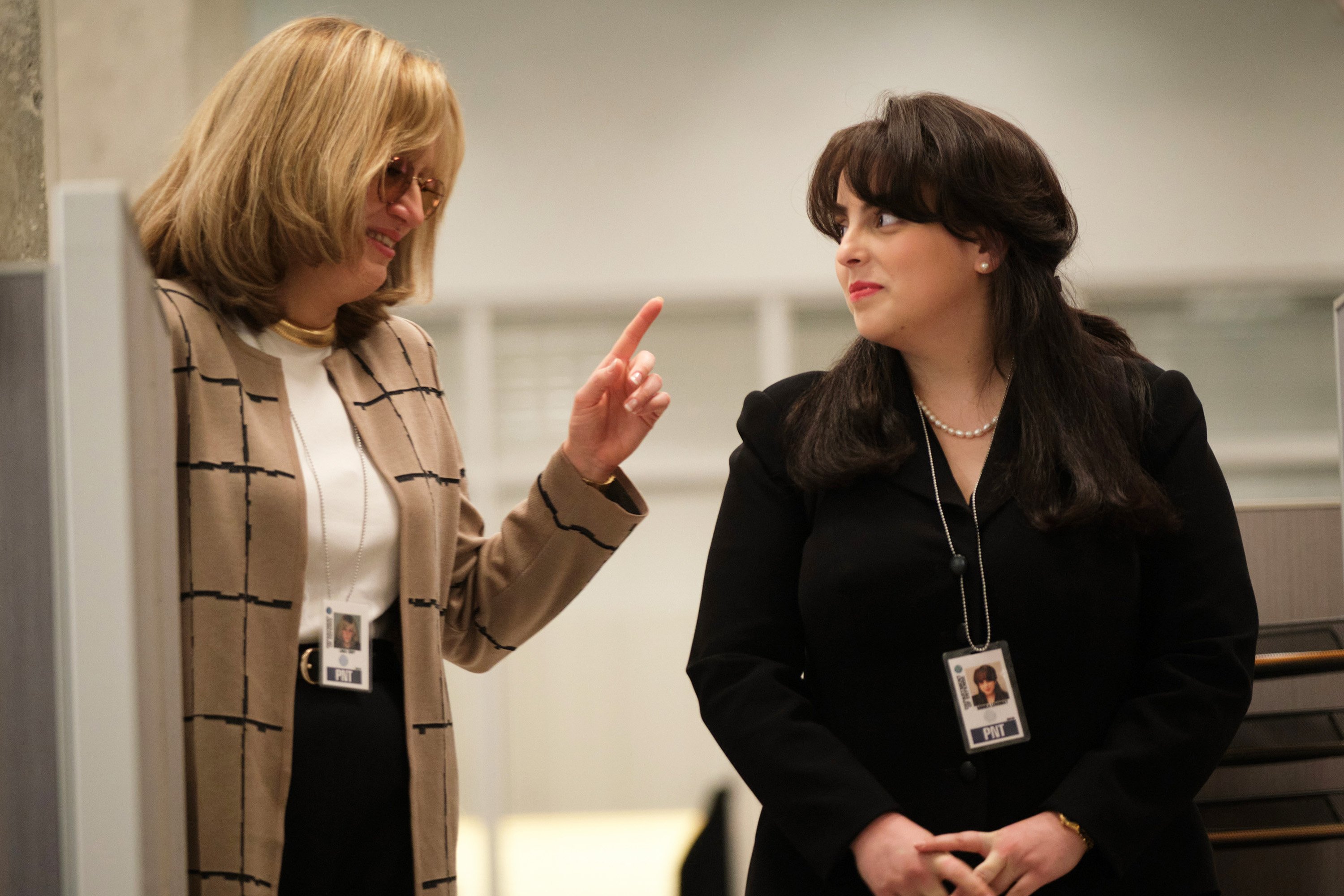 "You will learn this as the series goes on, there was a very early breach for Linda inside her own family," Paulson said. "The consequence and the fallout of that in terms of who you become depends on a lot of factors. But as Linda's life goes on, she's consistently feeling forgotten and unseen and invisible."
The transfer to the Pentagon felt like the ultimate betrayal to Tripp, Paulson said.
"Especially when she feels she's devoted so much of her life to the institutions that she finds to be obviously fundamental to our way of life and of paramount importance to be treated with extraordinary respect," Paulson said. "And then of course the consequence of her broken trusts that happened earlier in her life. And then also I think feeling forsaken in her work environment."
Executive Producer Nina Jacobson joined the discussion, too. For her, Impeachment shows how three women handle their role in the scandal. Beanie Feldstein plays Lewinsky and Annaleigh Ashford plays Paula Jones.
"We have always been fascinated with these women who exist in the margins of power," Jacobson said. "They are not in the driver's seat of their own careers or lives. The only person who really is at the start of the story is Monica, because she is an affluent young woman who is smart and charismatic and is going places. This is her first job out of college, but they are all trapped in their proximity to power."
For Jacobson, Tripp felt she exposed a scandal for noble principles more than personal vindication.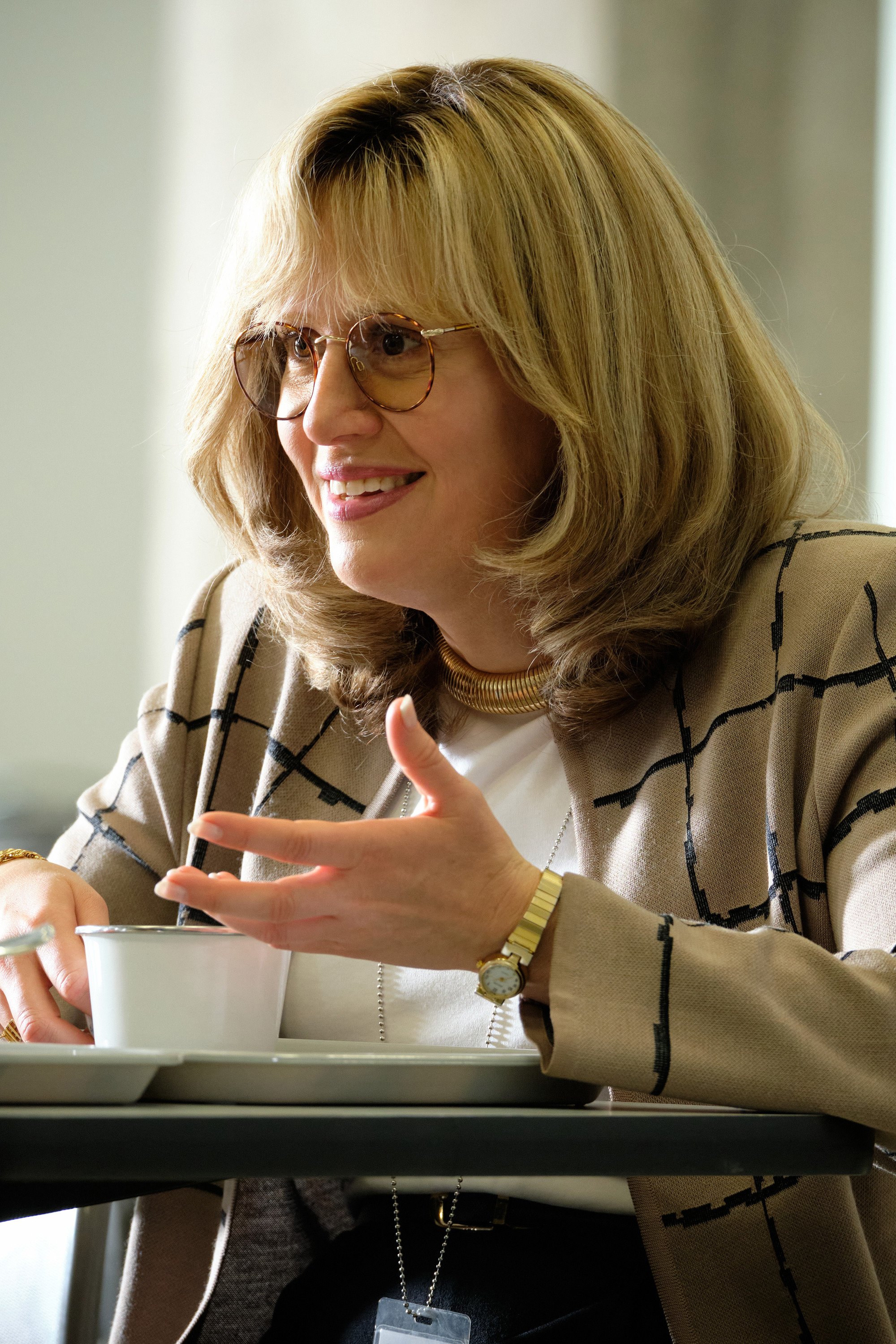 "Linda has very passionate feelings about the institution that she has devoted her life to," Jacobson said. "The most that she will ever be is not even a footnote in anybody's story because the women, they are not driving their own lives. Even though they drive this story for us, they were not able to drive their own lives. I can't hate a woman who rebels against that. I can only really appreciate a woman who rebels against that prescribed role and just can't stand how unbearably irrelevant she feels."
Impeachment: American Crime Story airs Tuesdays on FX and new episodes premiere Wednesdays on Hulu.