'Impractical Jokers': The Real Reason Joe Gatto Is Leaving the Show
Funnyman Joe Gatto has announced his departure from truTV's hit series Impractical Jokers after nine seasons. His exit thankfully doesn't seem to have anything to do with any bad blood or drama between him and his co-stars. The reason Joe Gatto left Impractical Jokers more so has to do with other "challenges" in his life.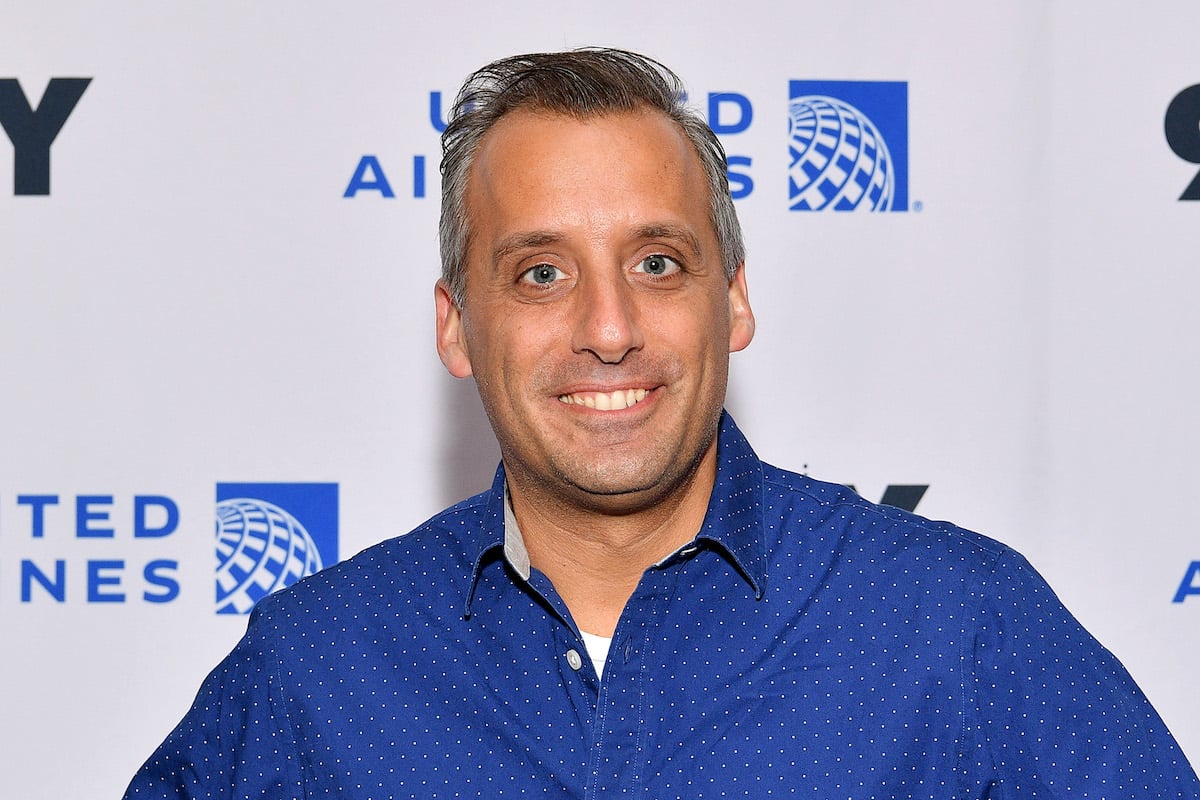 What did Joe Gatto say about leaving 'Impractical Jokers'?
Gatto announced his departure on Dec. 31, with a "more-serious-than-usual" Instagram post. He explained that he would be stepping back to deal with certain "issues" in his personal life, including a split from his wife Bessy Gatto, whom he married in 2013 following a years-long relationship (via Us Weekly).
"I just wanted to let you all know that I will no longer be involved with Impractical Jokers," he wrote in the post. "Alongside my friends, I've devoted a decade of my life to building this franchise and couldn't be prouder of what has been accomplished. However, due to some issues in my personal life, I have to step away."
Gatto said he would be using the time off "to focus on being the best father and co-parent to our two incredible kids." He also reflected on his relationships with his friends and group members James "Murr" Murray, Brian "Q" Quinn, and Sal Vulcano.
"Outside of my family, my relationships with Murr, Q, and Sal have been the most important in my life," Joe continued. "I know they will continue to make the world laugh. And even though the four of us are the ones who you all see, this show is only possible due to the hard work of the talented crew members who work behind the scenes. I am very thankful to have worked with each and every one of them."
Joe ended the note by thanking his fans for their support and sharing his hope that he would have future opportunities "to create new ways to entertain you."
RELATED: 'Impractical Jokers': Q, Sal, and Murr Address Joe Gatto's Departure and Fate of the Show
Joe had a long history on 'Impractical Jokers'
Gatto is a founding member of The Tenderloins comedy troupe at the center of Impractical Jokers. The show launched on truTV in 2011 and follows the friends as they "compete to embarrass each other." Gatto recalled coming up with the idea for the show one day at lunch with his friends.
"[Murr, Q, Sal, and I] were sitting around eating, which is when we come up with most of our great ideas," he told The Republican. The idea for a hidden camera comedy show came to mind, but not "the traditional prank show where we felt bad for people having jokes pulled on them."
"We thought why don't we just make ourselves the marks of the show," Gatto continued. "Have our three friends turn the screws on each of us and let the collateral embarrassment be the source of the comedy."
That formula worked, making the show so popular that it spawned various spinoffs such as Impractical Jokers: Dinner Party and even a movie in 2020. After so long on the show, fans are undoubtedly sad to see Gatto go. But it seems it's for the best.
What his exit means for the show
Although Joe has stepped back, Impractical Jokers will continue, the jokers confirmed in a statement. Q spoke more on the podcast Tell 'Em Steve-Dave about the show's upcoming season and confirmed production is in progress after starting up in January.
"We're back to work, he said, according to CinemaBlend, "and we're finding, you know, initially we didn't even know is this even worth doing without Joe? But you just look at it and you're like, 'Yeah, I wanna keep doing it.'
"I don't want to not do it just because… If I left the show, I wouldn't want the guys to stop just because I left," he continued. "And look, f***, man, there are so many negatives to Joe not being there. We're losing a comedic powerhouse and stuff. But there's nothing we can do, I guess, than just accept it is what it is, and give ourselves permission to have fun. Once I got through that feeling, it's been a f****** blast."
The jokers also have a deal with WarnerMedia, under which they'll "develop and produce original unscripted and scripted programming for TNT, TBS, and truTV as well as HBO Max," per Deadline. But few updates have emerged since the deal was announced in February 2021.
RELATED: How Much Do the 'Impractical Jokers' Make? This Is Impressive