In a Rare Move, Tyler Perry Talks About His Girlfriend, Says She's 'Getting Her Share' of His Fortune
Tyler Perry rarely speaks about his girlfriend, but he just did.
Despite being one of the most famous people in America, Tyler Perry is a pretty reserved person who isn't too keen on talking about personal things, like his romances.
Although he's been in a committed relationship with model Gelila Bekele for over a decade, we haven't heard him say too much about her. However, Perry recently did an interview where he spoke about their romance. While he didn't say much, he did offer up some information about their life together and his plans for the future.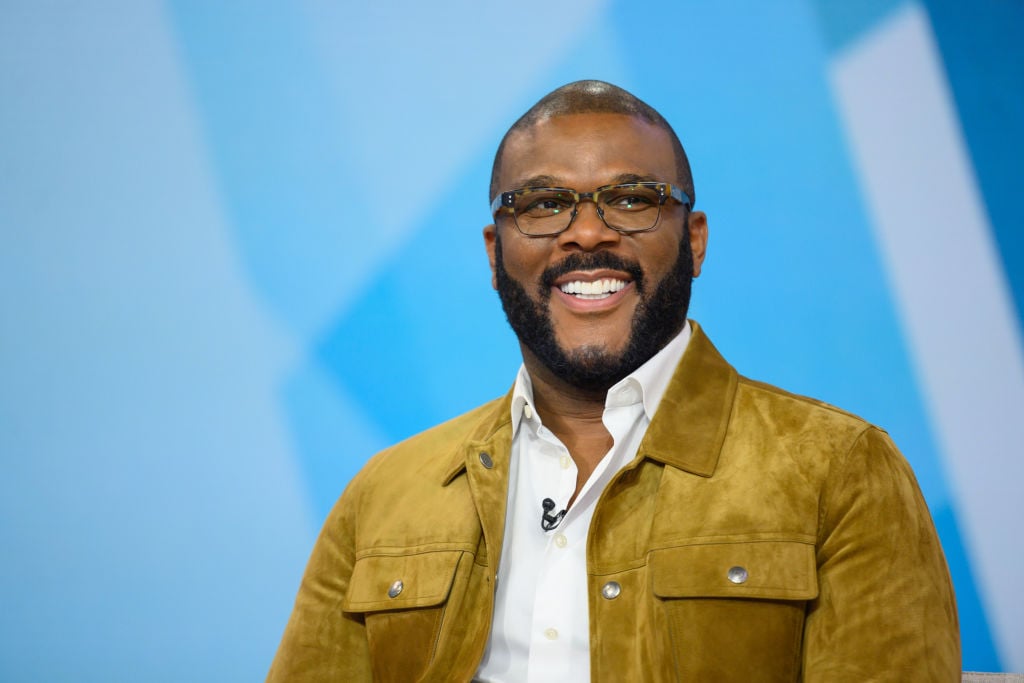 First, who is Gelila Bekele?
Bekele, 33, has had quite the career as a model, having appeared in campaigns for popular brands such as Michael Kors, L'Oreal, Tory Burch, and Pantene.
Aside from modeling, Bekele is an activist and a documentary filmmaker. Her website shows that she has worked on at least three documentaries, which highlight various aspects of life in her homeland of Ethiopia.
She began dating Perry, 53, in 2009 after meeting him at a Prince concert in 2007, per Heavy. The pair quietly welcomed its first child together, a son named Aman, in 2014. They have never revealed their son to the general public, with Perry explaining that he wants to protect Aman's privacy and allow him to have a regular childhood.
"I know there are no pictures of him, but that's not something we do," Perry said in a 2016 interview on The Rickey Smiley Morning Show. "We're not the kind of parents — my son's not famous. We're trying very hard to keep him protected so that he can know who he is before he gets into the crazy bull crap of this social media world."
Tyler Perry's comments on Gelila Bekele
Perry spoke about his relationship with Bekele in a March 20 appearance on T.I.'s ExpediTIously podcast. Asked to share why he hasn't tied the knot and when he would get someone he could share his wealth with, Perry said: "I have someone who's wonderful and she's getting her share of all of it."
Perry didn't say much more than that, noting that it is really important for him to keep his personal life private.
"Even my son, being in the public … She and I are really good about that, making sure at five years old, he's protected, he's clear about who he is before people start telling him who he is. I'm good with that," he continued.
It's unclear whether Perry ever plans on marrying Bekele. But he said in a 2013 appearance on The Tonight Show with Jay Leno that he doesn't know if marriage would suit him, given how busy he is.
"I'm not so sure, with this kind of work ethic, what kind of husband I will be," Perry said (via The Huffington Post). "I don't know about marriage as much as I do know that I would be a great father."
Whatever happens, it appears that these two are totally committed to each other and in it for the long haul, regardless.
Who else has Tyler Perry dated?
Aside from Bekele, Perry hasn't had many known romances. In 2010, he told Oprah Winfrey that he had been in a love "a few years ago" but he did not name the person he was dating.
"I was [in love], a few years ago, with the wrong woman. And it was really bad for me and hurtful," he explained. "Maybe I'm still dealing with that. 'Cause I never cried in a relationship before."
Fortunately, he bounced back and found love with Bekele.
Read more: What is Tyler Perry's Net Worth?