'In the Heights': Who Did Anthony Ramos Play in 'Hamilton'?
In the Heights recently hit theaters and HBO Max. It's the latest Lin-Manuel Miranda Broadway smash to transition to the big screen. And it stars Anthony Ramos, an original cast member of Hamilton. So, who did Ramos play in the smash hit Hamilton? Actually, more than one character.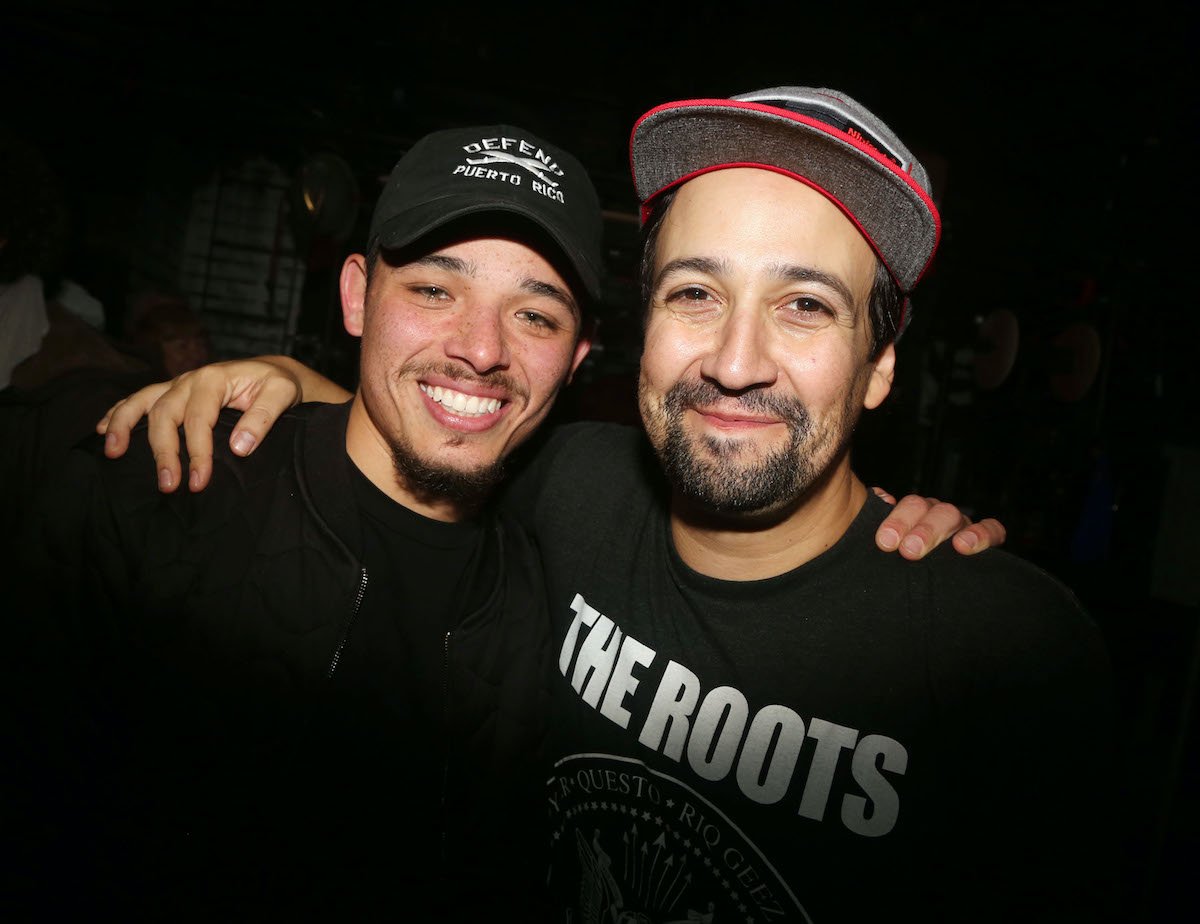 Meet 'In the Heights' star Anthony Ramos
Ramos is a singer/actor of Puerto Rican descent who is from the Bushwick neighborhood in Brooklyn, New York. The son of a single mom, Ramos says his days living in a housing project were all about "survival."
"We had days where we didn't have hot water, when we were about to be evicted," Ramos told Time. "I had to be resourceful: 'I asked Jean for a quarter yesterday, so maybe I can ask Miss Helen next door for one.'"
After graduating high school, Ramos attended the American Musical and Dramatic Academy on a full scholarship. He graduated from their musical theatre program in 2011. Within a year of graduation, Ramos had earned roles in a number of regional musical productions. Including the role of Sonny de la Vega in a 2012 production of In the Heights.
Anthony Ramos originated 2 roles in 'Hamilton'
In 2014, Ramos auditioned for the off-Broadway production of Hamilton at The Public Theater. Of course, he made the cast. And when the show opened in 2015, Ramos originated the dual roles of John Laurens and Alexander Hamilton's oldest son, Philip Hamilton.
Ramos was part of the smash-hit musical until he left the production in November 2016. He went on to play Mars Blackmon in Spike Lee's Netflix series She's Gotta Have It. He also appeared in the Oscar-winning film A Star is Born alongside Lady Gaga. Now, Ramos is starring as Usnavi in the film adaptation of In the Heights.
The 'In the Heights' star says it's amazing that Lin-Manuel Miranda handed him the lead role
In the Heights is Miranda's other Tony-Award-winning musical, and had its Broadway run before Hamilton. It was Miranda himself that originated the lead role of Usnavi, a bodega owner. Ramos told the New York Post that he couldn't believe Miranda handed him the lead role in the film.
"It's amazing that he handed over this role that meant so much for him to play, and basically was like, 'I'ma trust you with this,'" Ramos shared.
Anthony Ramos has a lot in common with his character
The 29-year-old singer admits that he saw a lot of similarities between him and the character of Usnavi.  He also revealed that In the Heights was a very important show in his own life.
"I relate to Usnavi in so many ways: growing up Latino in New York, with so many dreams but also the reality of living paycheck-to-paycheck," he explained.
Ramos added that In the Heights was the show he went to see when he wanted to quit acting. He recalled his college was giving away tickets to the show when it was closing, and he went by himself to watch it for the first time.
"It was the first time I saw a show where it was like, 'Oh, I don't only relate to these characters, I know them,'" he said.
Who is Usnavi in 'In the Heights'?
Ramos says that he sees his character as a guy who has big dreams, but he feels like "he's in this box." His dreams are "so big that he's so scared of them," which is something Ramos can definitely relate to.
"There's so many people that told me no, so many reasons I shouldn't be up here. But we're here. And I don't only feel that way about Usnavi, I feel that way about all these characters. I'm so grateful that we got to bring life to these people," Ramos said.
In the Heights is now playing in theaters and on HBO Max.