In the Most 'Awkward' Demi Lovato 'X-Factor' Moment, Fans Still Side with Khloé Kardashian
On one particularly awkward episode of 'X-Factor,' Khloé Kardashian called out judge Demi Lovato on live television - and fans are glad she did.
The time is ripe for retrospective looks back into the long and storied Kardashian history. Especially often controversial sister Khloé Kardashian.
With Keeping Up with the Kardashians coming to an end after an astounding 20 seasons on the air, fans are ready to take a look back at some of their favorite moments. Sure, that includes some snarky lists of the fakest moments from the show's long run or a close look at some of the sisters' most ridiculous fights. The Kardashian-Jenners have always been a target for ridicule and gossip — even among fans who genuinely like watching the show. 
It's worth noting, however, that not all the memories are about making fun of the family members and their over-the-top lifestyle. The conclusion of KUWTK has brought several memorable Kardashian moments back into the spotlight, and many of those celebrate the sisters' bold and outspoken personalities.
One such instance took place when Khloe Kardashian appeared on stage for the reality TV show The X-Factor. 
Khloé Kardashian has struggled to find her footing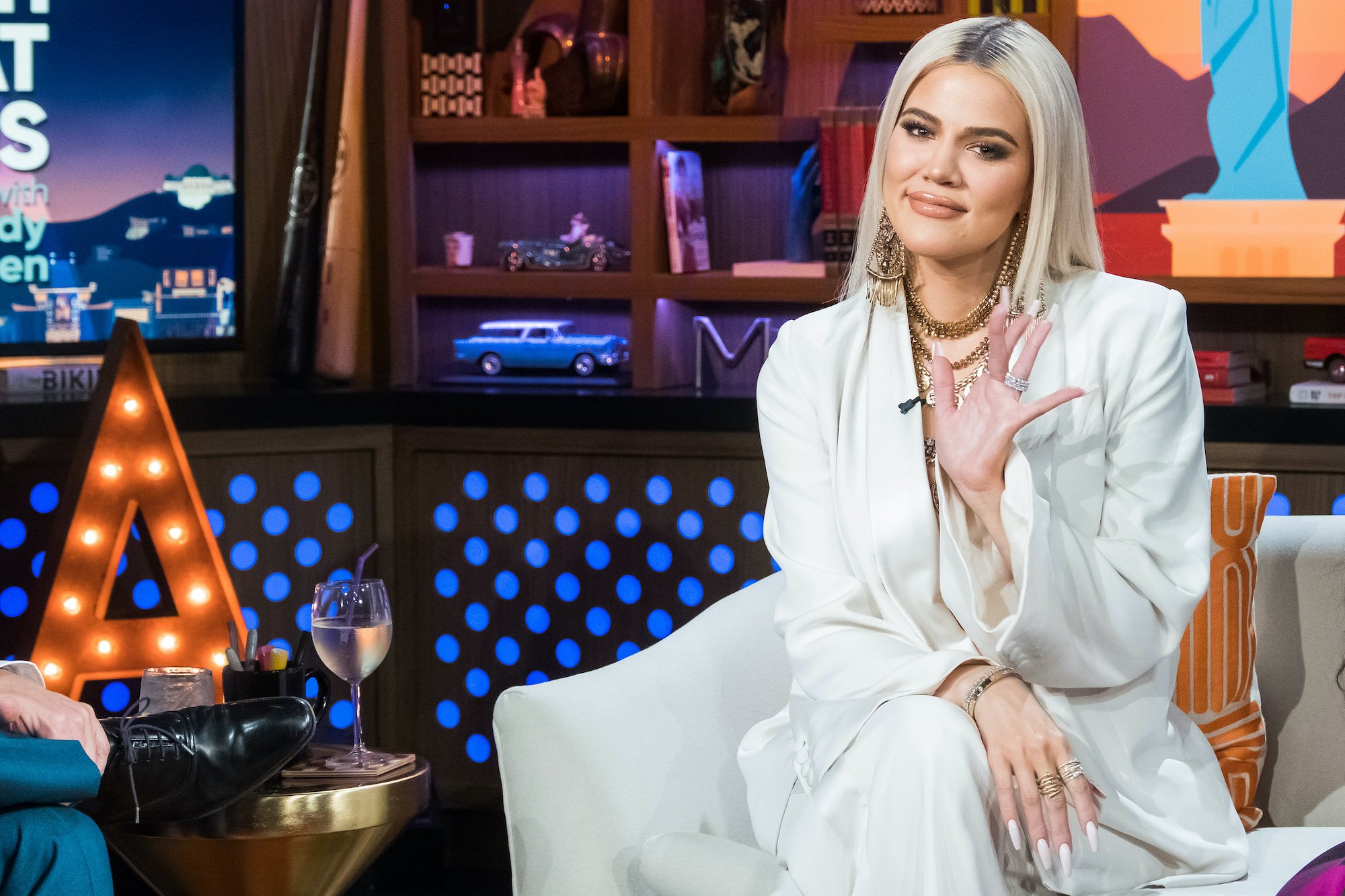 As KUWTK comes to an end, almost all of the family members look like they have places to land. Kim Kardashian West is busy with her marriage to Kanye West and her burgeoning law career.
Kourtney Kardashian is focused on the responsibilities of raising her children as they get older and have more complex demands as well as managing her lifestyle brand Poosh. Kendall Jenner has a thriving career as a fashion model. Kylie Jenner has her cosmetics line — and needs to put some work into restoring its reputation after her "billionaire" scandal.
Even matriarch Kris Jenner — who seemed most committed to KUWTK — seems to have found future plans. 
The one family member who has struggled to find her foothold into the next phase of whatever the future holds is Khloé Kardashian. Fans have been quick to note that Khloé Kardashian is the sister whose identity is most tied up in the Kardashian "brand," and she doesn't have any major professional ventures of her own.
In recent years, strange sponsorship deals have left fans scratching their heads and even wondering if Kardashian was running short on money. While Kardashian is surely not struggling by everyday standards, it does seem like she may have the most to lose with KUWTK coming to a close. 
Fans remember Khloé Kardashian's time on 'The X-Factor'
While Khloe Kardashian may be struggling with her next steps, fans are taking this chance to look back on her past endeavors. Kardashian has been a major part of the KUWTK plot lines, but that hasn't been her only experience with reality TV. Her previous work included serving as co-host alongside Mario Lopez for one season of the reality music competition The X-Factor.
The American version of the show — inspired by a British version with the same name — was short-lived and plagued with trouble. It premiered in 2011 and lasted for three seasons before getting the ax.
During that time, the show struggled to find a stable set of judges and hosts. Simon Cowell served as a judge for the entire run, but the other judges featured a revolving door of people including Demi Lovato, Paula Abdul, and Britney Spears. The hosts, too, were ever-changing. Mario Lopez served in the role for Seasons 2 and 3, and Khloe Kardashian was co-host for Season 2. 
Khloé Kardashian called Demi Lovato out on stage
In one particularly awkward moment from The X-Factor, Demi Lovato offered incredibly vague advice after a performance by an all-girl group. Lovato told the group of five young women that it "didn't click" for her because "there was only one person that shined."
She didn't, however, tell the crew which one it was. That's when Kardashian, standing with the group with her arm around one of the members, put Lovato on the spot. 
"Who was the one that clicked for you?" Kardashian asked, but Lovato refused to give an answer and tried to move on without addressing the question. Kardashian wouldn't let her off the hook so easily. Lovato once again tried to avoid answering, but mid-sentence she pointed to one of the performers and said simply, "You." 
Fans on Reddit looking back on this awkward exchange have taken Kardashian's side. "It's awkward but it had to be done. That was some vague a** feedback from Demi," one commenter wrote. Another commenter called Lovato "lazy" and added that "Khloé is right though. As a judge, your entire job is to critique a performance."
One viewer suspects that Lovato couldn't remember the girls' names and didn't want to get it wrong. Either way, it was a fun memory of Kardashian taking on a confident and in-charge role — one she may get to reprise as she figures out her next steps.