Ina Garten and Her Husband 'Don't Always Live in the Same Place': Here's How They Make It Work
Ina Garten is dishing (Get it? Because she's a celebrity chef.) out relationship advice.
Known for her Food Network shows, cookbooks, and signature button-down shirts, Garten aka the Barefoot Contessa, has been married to her husband, Jeffrey Garten, for more than 50 years. Ahead, learn what Garten says she and Jeffrey do when they live apart. 
Watch an episode of any number of Garten's cooking programs and chances are Jeffrey will make an appearance and, if he doesn't, the celebrity chef will mention him by name. Garten loves cooking, especially for Jeffrey. Heck, she published a book of recipes called Cooking For Jeffrey: A Barefoot Contessa Cookbook. When Jeffrey and Garten are reunited after time apart, they're both so happy to be together again, usually eating a delicious meal the celebrity chef just cooked.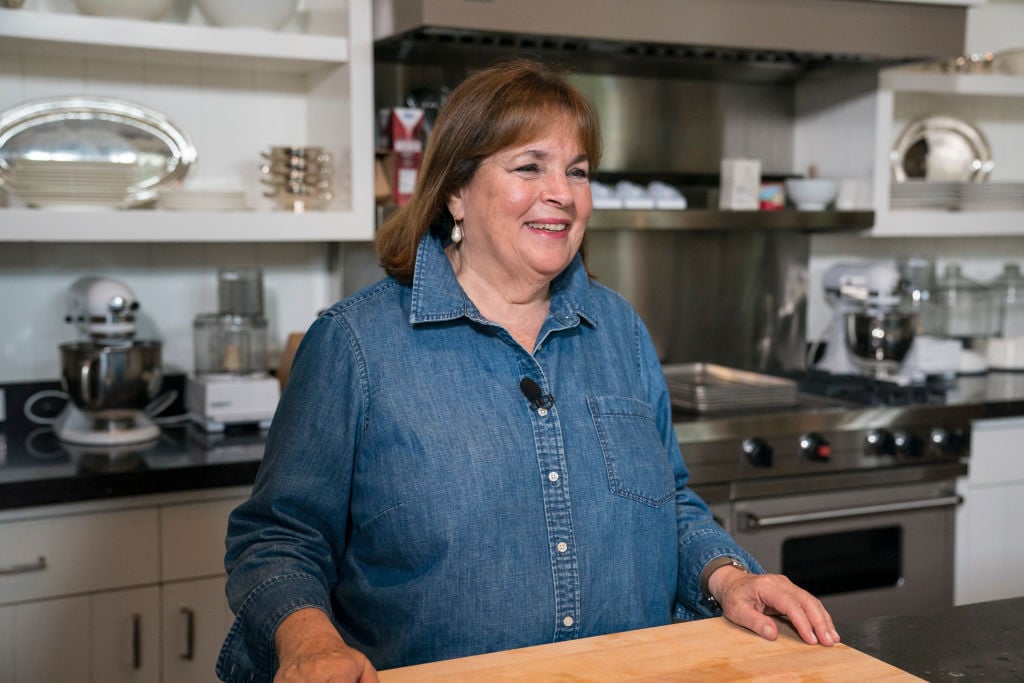 Garten lives in East Hampton, N.Y., whipping up recipes and filming her various Food Network programs — she has two shows; Barefoot Contessa and Barefoot Contessa: Cook Like a Pro — and Jeffrey works at the Yale School of Management as Dean Emeritus. That means they spend away from each other on a regular basis seeing as Yale is in New Haven, Conn., and Garten's home base is in the Hamptons. But not to worry, they make it work. 
They 'always connect with each other during the day'
In a Feb. 2018 interview with Today, Garten opened up about what she and Jeffrey do to keep their marriage going when they're apart. Long-distance is hard on any relationship but the celebrity chef says she and her husband make a point to check in with each other throughout the day. 
"Actually, Jeffrey and I don't always live in the same place, because he's at Yale in New Haven and I'm in East Hampton working on my books," she said. "And one thing we always do is we always connect with each other during the day."
She continued, saying Jeffrey is a constant force in her life. "And the thing is, even though he's away, he's like this anchor in the middle of my life. Instead of making me feel kind of lost at sea, it's this big anchor in the middle of my life and it gives me enormous freedom, which is wonderful."
They've done long-distance before
Maybe this is why their relationship is so strong and that they can handle being away from each other for a few days a week now. They've made their relationship spanning continents. After being deployed to Thailand for a year in the Army, Jeffrey "wrote to Ina every single day," he told People in 2018. During that time they only talked once on the phone. 
Then in the 1980s because of his job, Jeffrey went to Tokyo. From there he sent Garten notes and letters — this time with the help of a fax machine — so she'd have them when she woke up every morning. 
Now, when Jeffrey's at Yale and the celebrity chef's at their East Hampton home, they text. "When we're not together, I'll send her five or six texts per day," Jeffrey said. 
Worried distance might put a strain on a relationship? Take a page from Garten and Jeffrey's book by writing a note or sending a message. For more, learn what Garten has to say about the secret her to marriage.