Ina Garten Apple Crisp Recipe: Barefoot Contessa's Favorite Dessert Uses These Surprising Ingredients
This Ina Garten apple crisp recipe is a Barefoot Contessa favorite and is such a simple and elegant dessert to make when you're short on time. Garten adds a few surprising ingredients to her apple crisp that elevates the flavor.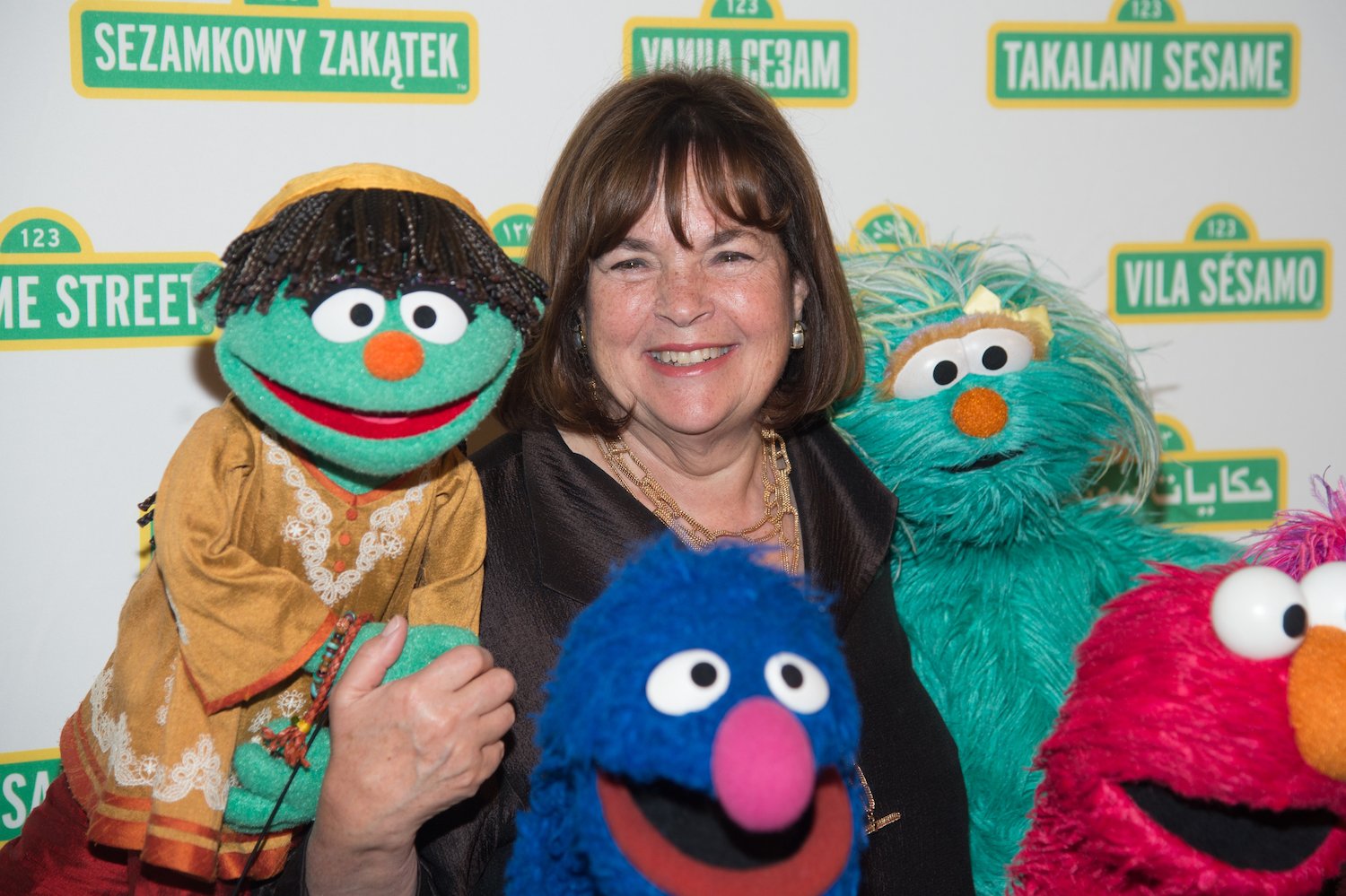 An easy Ina Garten apple crisp recipe that will impress guests
The Barefoot Contessa's old-fashioned apple crisp recipe uses a handful of ingredients but has a few secret additions that give it a next-level depth of flavor. (The recipe is available on The Food Network website).
"I know some people like chocolate and some people like cakes, but me, I like fruit crisps — and this is my favorite one," Garten said on her cooking show.
Ingredients
5 pounds McIntosh or Macoun apples
Grated zest of 1 orange
Grated zest of 1 lemon
2 tablespoons freshly squeezed orange juice
2 tablespoons freshly squeezed lemon juice
½ cup granulated sugar
2 teaspoons ground cinnamon
1 teaspoon ground nutmeg
Topping ingredients
1 ½ cups flour
¾ cup granulated sugar
¾ cup light brown sugar, packed
½ teaspoon kosher salt
1 cup oatmeal
½ pound cold unsalted butter, diced
Preheat the oven to 350 degrees Fahrenheit and butter a baking dish.
Peel the apples and cut them into wedges, then combine them with the juices and zests, sugar, cinnamon, and nutmeg.
During her Barefoot Contessa cooking show, Garten explained that the 5 pounds of apples seems like a lot but will cook down. Garten also shared her secret ingredients for a tastier apple crisp. "I love to use citrus with apples so I'm going to use the zest and the juice of one orange and one lemon," she noted.
Once combined, pour the mixture into the baking dish.
Then combine the topping ingredients in an electric mixer on low speed until crumbly. Sprinkle the topping over the apples and bake for 1 hour on a baking sheet until the apple crisp is bubbly and brown. Serve warm with vanilla ice cream.
RELATED: Ina Garten Weighs in on Popular Food Trends and Some of Her Takes Are Surprising
Ina Garten's 'all-time favorite' dessert is also made with apples
Garten once shared an apple tart recipe on an episode of Barefoot Contessa that she said tops her list of favorite desserts.
"I don't think there's a French pastry shop or a French bistro that doesn't serve an apple tart," Garten explained. "And the truth is it's a really simple thing. It's just pastry, apples, butter, and sugar."
"It is my all-time favorite dessert," she added.
In the simple recipe, made with just four ingredients, Garten sliced Granny Smith apples, arranged them on squares of puff pastry, sprinkled sugar over each, and dotted them with butter.
"So what I use is puff pastry. Frozen puff pastry, you buy it in a grocery store," Garten explained. "And I leave it in the fridge, so it's nice and cold when I'm working with it."
"Of course, you can make your own pastry, but with puff pastry, it's so fantastic — why would you bother?" she added.
The dessert is baked for 40 minutes and the apples, sugar, and butter caramelize while the pastry puffs up. She made a glaze to brush onto each tart that gave the dessert a delicious shine.