Ina Garten's Easy Tomato and Herbed Ricotta Recipe Is the Perfect Summer Meal
Ina Garten makes perfect use of her fresh garden herbs and tomatoes with a light and delicious recipe that's perfect for summer. The Barefoot Contessa star's heirloom tomatoes with herbed ricotta recipe features an easy and delicious homemade ricotta cheese and is overall an easy dish to make when the season heats up.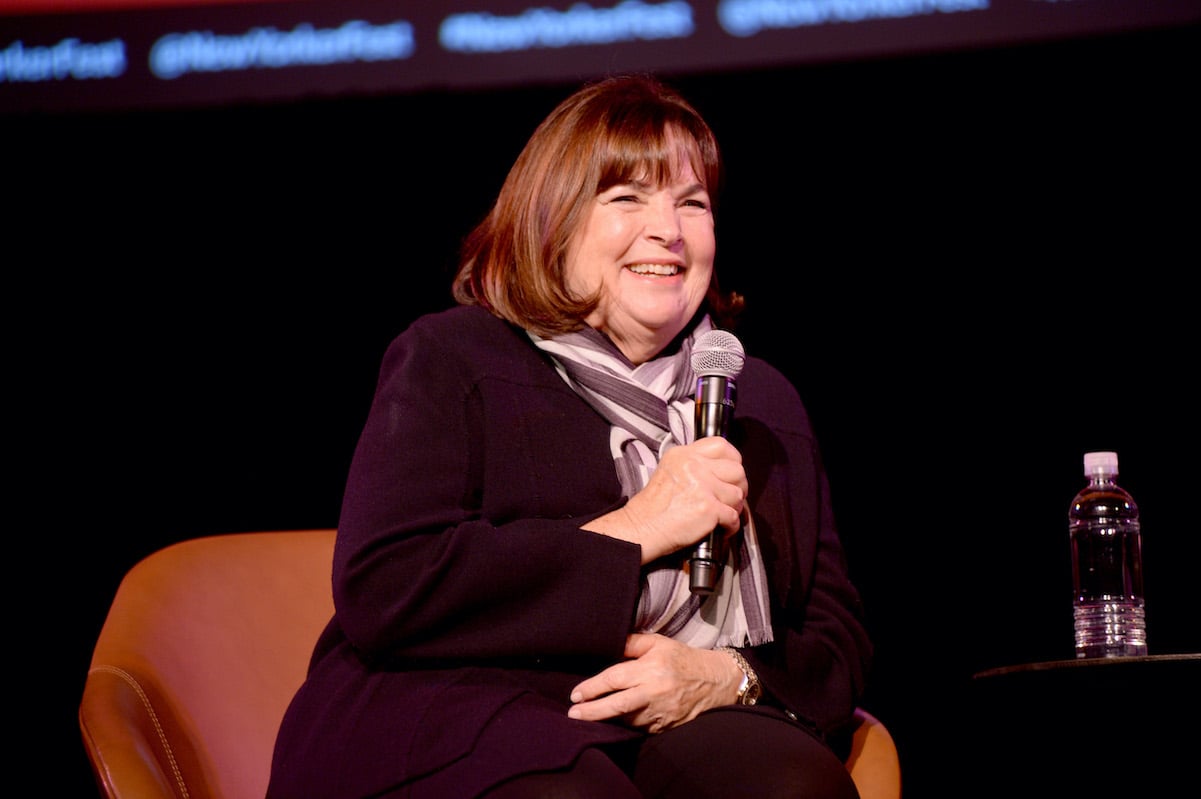 Ina Garten calls her tomatoes and herbed ricotta recipe 'a versatile dish'
While demonstrating how to make the recipe on Barefoot Contessa, Garten shared a glimpse of her herb garden. "Cooking with fresh herbs makes such a difference to me so I grow a lot of them in my garden," she explained.
Those fresh herbs are on display in her tomatoes and herbed ricotta recipe. "I've had this garden for probably 25 years, and the one thing I always grow is basil," she shared.
"Heirloom tomatoes with herbed ricotta is such a versatile dish," Garten explained. "Sometimes I serve it family-style for a first course, it's great on a buffet, it makes a really nice summer lunch."
Garten started the recipe with the tomatoes, explaining that the colors and tastes are each "a little different than the other. She also offered a pro-tip about storing tomatoes — don't refrigerate them. "One thing that's really important is don't refrigerate tomatoes," she explained. "It really changes the flavor and the texture."
She sliced the larger tomatoes into wedges and kept the smaller ones whole, adding them carefully to a bowl, then added garlic, olive oil, salt, and pepper. Garten shared "one of the keys to the salad" is to "let it sit for 30 minutes and all the flavors are going to get into it … you want the saltiness to get into the tomatoes so it flavors the whole thing."
Ina Garten makes her own ricotta cheese
Garten moved on to making the ricotta cheese, which sounds ambitious, but she showed how homemade ricotta is a real gamechanger.
"I have to tell you, once I started making my own ricotta and I realized how easy it was, I never went back to store-bought," she explained.
Garten added milk and cream to a pot set over medium heat, stirred in salt, then brought it to a full rolling boil, stirring occasionally. She turned off the heat, added vinegar, and allowed it to stand for a minute until it curdled.
She poured the mixture into a cheesecloth-lined sieve set over a bowl and let it drain for 20 to 25 minutes. Garten placed the ricotta in a bowl and added in fresh herbs — scallions, dill, chives — then seasoned it with salt and pepper.
"Fresh herbs really do make a huge difference," she explained.
Ina Garten's tomato and ricotta dish looks impressive
Garten explained how easy the whole dish is to put together, demonstrating how she plates it when she serves it family-style, placing the ricotta in the middle. Then, using a slotted spoon, she scooped the tomatoes and placed them around the cheese.
"I love all the different colors and the flavors," she said. "And the texture really of the sweet tomatoes with the ricotta and fresh herbs."
"I like using really good ingredients and just making them taste just like themselves," she added.
To finish the dish, she sprinkled fresh basil over the tomatoes, then drizzled everything with olive oil and added a sprinkle of salt.
"I think it's absolutely amazing how some fresh herbs can transform tomatoes and ricotta into something really special," Garten said.
You can find the full recipe on the Food Network website.