Ina Garten's Quick Salad Recipe Is 3 Ingredients and Fail-Proof
Nothing goes better with a delicious dinner or lunch spread than a salad — but it can be challenging to discover new salad recipes, beyond the standard lettuce and chicken combinations that most home cooks are familiar with. Fortunately, everyone's favorite Food Network diva has plenty of options.
The Barefoot Contessa, also known as Ina Garten to her millions of fans, has still been working hard during the coronavirus (COVID-19) pandemic, releasing new, flavorful recipes for fans to prepare and enjoy. When it comes to salads in a snap, nothing is simpler (or tastes any better) than Garten's quick, three-ingredient salad. 
Ina Garten is more popular with fans than ever before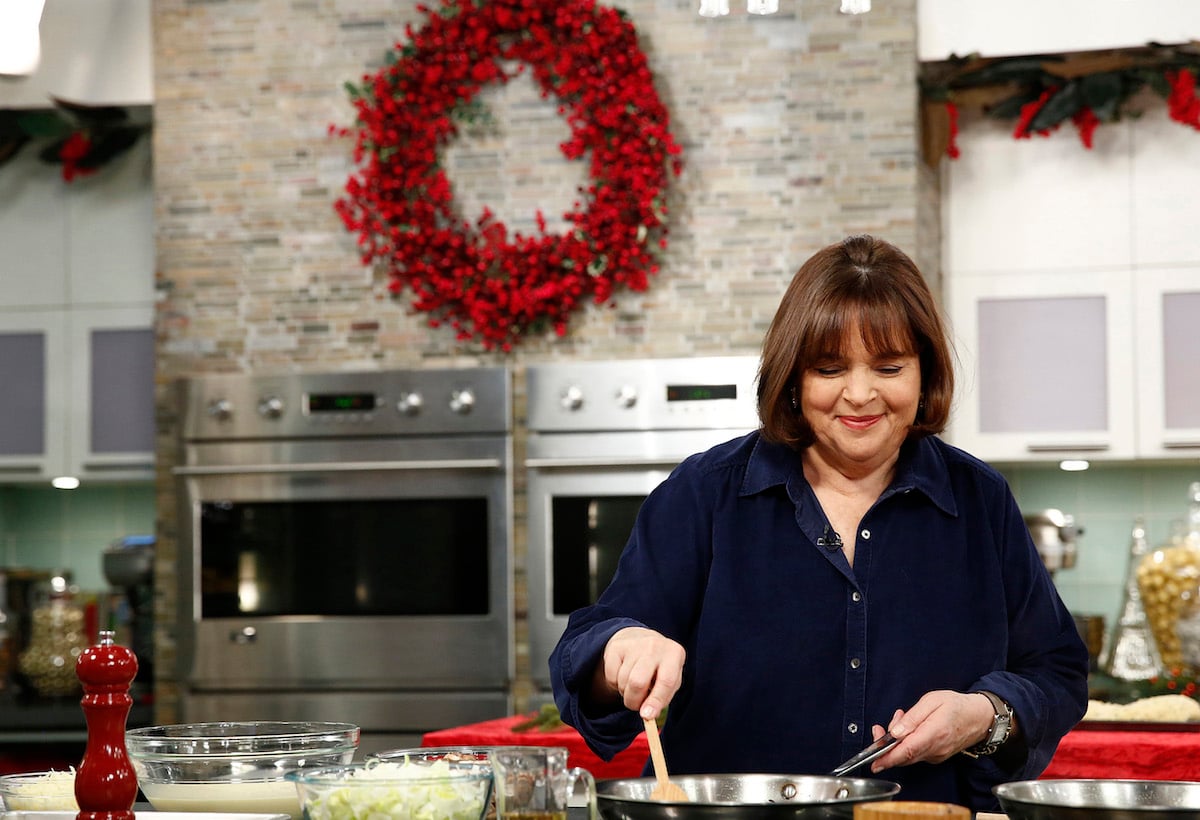 RELATED: 3 of Ina Garten's Easy French Recipes
Garten first burst onto the culinary scene in the '90s, when she opened her specialty food store, Barefoot Contessa. The store experienced a lot of success, with Garten at the helm, preparing most of the store's dishes.
In 1999, Garten released her first book, The Barefoot Contessa Cookbook. It quickly became a bestseller, making Garten's name popular with home chefs all around the world. She followed up that book with multiple other cookbooks, and in 2002, the Food Network came calling.
Garten's cooking show, Barefoot Contessa, premiered on the Food Network in 2002, and ever since, the Hamptons-based lifestyle guru has been a major fan-favorite. While Garten has always been careful to keep her private life to herself, she did open up to fans during the COVID-19 pandemic, sharing a popular series of videos from her home, where she demonstrated how to make various quarantine-friendly recipes.
Ina Garten is well-known for her unique salad recipes
RELATED: 3 of Ina Garten's Most Famous Barefoot Contessa Recipes Ever
Garten's approach to food is simple. The chef prefers to use clean, fresh ingredients and to avoid processed foods when possible, so as to allow the natural flavors of the food to shine through.
When it comes to salads, Garten maintains that trend but chooses some surprising ingredients on occasion. A few of Garten's popular salad recipes include a Greek Panzanella salad, made with chunks of crisped bread and fresh feta cheese, garnished with dill.
Another one of Garten's top salad recipes is for a watermelon, feta, and arugula salad that is perfect for summer parties. Most of the chef's salad recipes barely use more than five or six ingredients — however, for beginning home cooks, one recipe, in particular, is perfect for keeping things simple.
Make Ina Garten's super-quick lemon arugula salad at home
RELATED: 'Barefoot Contessa': Ina Garten's Favorite Recipe
Garten's lemon arugula salad with Parmesan cheese is ideal for someone who wants to prepare a side dish that will "wow" guests but do it quickly. The salad has only three ingredients, counting the vinaigrette dressing, and can be whipped up in under 10 minutes.
To prepare Garten's signature salad, first, mix the ingredients for the vinaigrette in a small bowl: the juice of two lemons, good-quality olive oil, kosher salt, and freshly ground black pepper to taste. Once combined with a whisk, set the lemon vinaigrette aside.
The recipe calls for large bunches of arugula, rinsed and stripped from the roots. Once the arugula is spin-dried, place it into a bowl and lightly drizzle it with the lemon vinaigrette, using just enough to moisten the leaves.
When you are ready to serve it up, place the arugula on plates, and shave chunks of good quality Parmesan cheese directly over the salad. Guests will be surprised and delighted by this fresh twist on a simple side salad.